Upcoming Events
Upcoming Events
**Special Announcement
The LRC-South is now open for onsite campus visits. Walk-in hours are Monday - Thursday, 9:00am - 3:00pm. Please note that our contactless pickup and drop-off service for library resources and limited full service production services is still available via LRC Xpress. LRC Xpress Curbside service hours are Monday-Thursday, 9:00am - 4:30pm. 
Along with LRC Xpress services, please check out our vast collection of Online Resources and Video Resources. In addition, we also offer Mobile Outreach services to district schools and teachers. Check back often as we make regular updates and add new offerings.
Stay connected with us through our social media (Facebook, Instagram, and Twitter) for additional updates.
Upcoming Events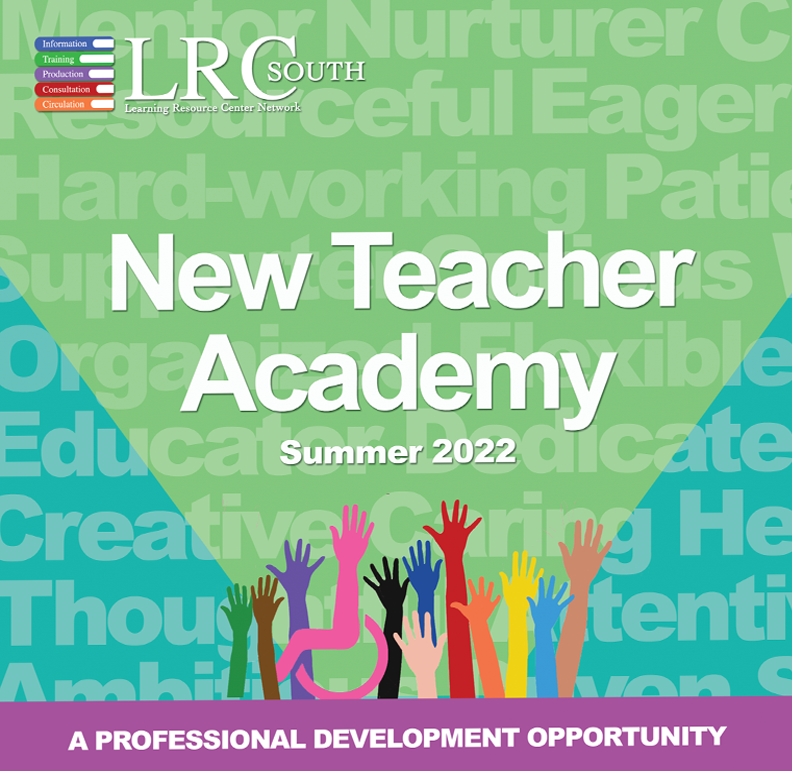 ›

 New Teacher Academy 2022
The LRC-South New Teacher Academy (NTA) provides high-quality professional learning experiences to support the professional growth of new teachers during their first years in the profession. The NTA curriculum will address research-based high leverage inclusive practices and include engaging activities that will be beneficial to all new teachers.
All first through third year teachers are encouraged to apply to this free professional development opportunity to explore and learn strategies that promote the success of all learners. Membership in this Professional Learning Community includes a three-day summer academy and monthly meetings throughout the academic year to support your professional growth. 
The 2022 academy is scheduled for Tuesday, August 9th; Wednesday, August 10th; and Thursday, August 11th from 8:30 am to 3:00 pm.
Attendance is required for all three days.
Questions? Please contact Jenny Murphy, LRC-S Director murphyje@rowan.edu
Past Events
Inclusion Institute 2022
Blast Off Into Space with STEAM
NJEA Convention 2021
Summer Challenge 2021
Inclusion Institute 2021