oers
oers
Open Educational Resources (OERs)
A collection of
Open Educational Resources (OERs) that are freely available for teachers and students to use, adapt, share, and reuse.
Online Lessons, Resources & Videos
Annenberg Learner - Multimedia resources for teachers, students and lifelong learners
AVID Open Access – Online Teaching and STEM Resources - Provides quick, practical, easy-to-use strategies, tech tips, and grab-and-go lessons for teachers to effectively integrate educational technology, digital pedagogy, and STEM into the classroom, while providing the social and emotional support your students need as we shift from a face-to-face to a virtual classroom.
CK-12 Foundation - Provides free and customizable K-12 open educational resources aligned to state curriculum standards.
CPalms - Provides access to thousands of standards-aligned, free, and high-quality instructional/educational resources.
Curriki | Inspiring Learning Everywhere - Offers free tools for build-your-own curricula and private virtual collaboration spaces.
Edsitement - Offers teaching materials organized into four categories: Art and Culture, Foreign Languages, History and Social Studies, and Literature and Language Arts.
Free K - 12 Lesson Plans from World-Class Teachers | Master Teacher Project - High-performing teachers across the country share their rich, comprehensive lessons and effective strategies with teachers across the globe.
Gooru.org - brings together research and practice with an extensive curated catalog of open education resources that enables the implementation of Navigated Learning in diverse settings.
HippoCampus - Homework and Study Help across content areas - Find more than 7,000 videos in 13 subject areas to share with your students. Teachers can set up playlists for their students too.
Interactive Learning and Reading Activities for Students in Grades PreK-8 | Scholastic - Engaging web and interactive activities across subjects and grade levels.
Lesson Planet - A leading online curriculum search solution for PreK-12 educators. 
OER - Open Educational Resources: Big List of Resources - Extensive list of OERs. Open Educational Resources (OER) are any type of educational material that is freely available for teachers and students to use, adapt, share, and reuse.
OER Commons - Open Education Resource Commons is an incredible repository of valuable free learning materials -- but it can be overwhelming to the new user. This video helps you search smarter while you navigate the nearly 50,000 assets contributed by hundreds of content providers.
OER Interactive Content | Symbaloo - Openly licensed educational resources to help you design interactive digital content
Open Up Resources - Curricula and resources to support teaching & learning during COVID-19 school closures.
Outschool - The marketplace of live online classes for K-12 learners. Outschool connects motivated learners, parents, and teachers together to create great learning experiences.
PBS LearningMedia | Teaching Resources For Students And Teachers - NJTV and PBS have curated FREE, standards-aligned videos, interactives, lesson plans, and more for education.
ShowMe - The Online Learning Community - ShowMe is an open online learning community where anyone can learn and teach any topic.
Smithsonian Learning Lab - A major rethinking of how the digital resources from across the Smithsonian's 19 museums, 9 major research centers, the National Zoo, and more, can be used together, for learning.
TeachHub - Find Free Lessons & Video Writing Prompts for all grades, Online Learning Activities, Field Trip Tips & more
TeacherTube Educational Videos for the Classroom - An online community for sharing instructional videos. An educationally focused, safe venue for teachers, schools, and home learners.
TED-Ed: Lessons Worth Sharing - TED-Ed celebrates the ideas of teachers and students around the world. Discover hundreds of animated lessons, create and share customized lessons
Share My Lesson | Free Lesson Plans & Teacher Resources - Share My Lesson helps educators connect to get what they need. They offer user-rated standards-based exemplar lessons in their library of more than 250,000 resources.
ShowMe - The Online Learning Community - ShowMe is an open online learning community where anyone can learn and teach any topic.
The World Digital Library (WDL) - A collection of significant primary materials from countries and cultures around the world.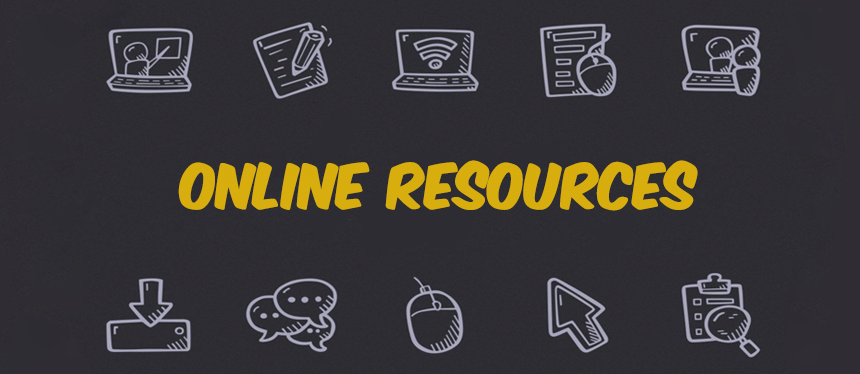 Return to Online Resources
to view LRC-South's collection of free resources for use by educators and families. 
Please check back often as we are regularly updating the online resources we provide.
Disclaimer
These links are being provided as a convenience and for informational purposes only; they do not constitute an endorsement or an approval by the Learning Resource Center-South of any of the products, services or opinions of the corporation or organization or individual. The Learning Resource Center-South bears no responsibility for the accuracy, legality or content of the external site or for that of subsequent links. Contact the external site for answers to questions regarding its content.