Upcoming Events
Upcoming Events
**Special Announcement
The LRC-South is now open for onsite campus visits. Walk-in hours are Monday - Thursday, 9:00am - 3:00pm. Please note that our contactless pickup and drop-off service for library resources and limited full service production services is still available via LRC Xpress. LRC Xpress Curbside service hours are Monday-Thursday, 9:00am - 4:30pm. 
Along with LRC Xpress services, please check out our vast collection of Online Resources and Video Resources. In addition, we also offer Mobile Outreach services to district schools and teachers. Check back often as we make regular updates and add new offerings.
Stay connected with us through our social media (Facebook, Instagram, and Twitter) for additional updates.
Upcoming Events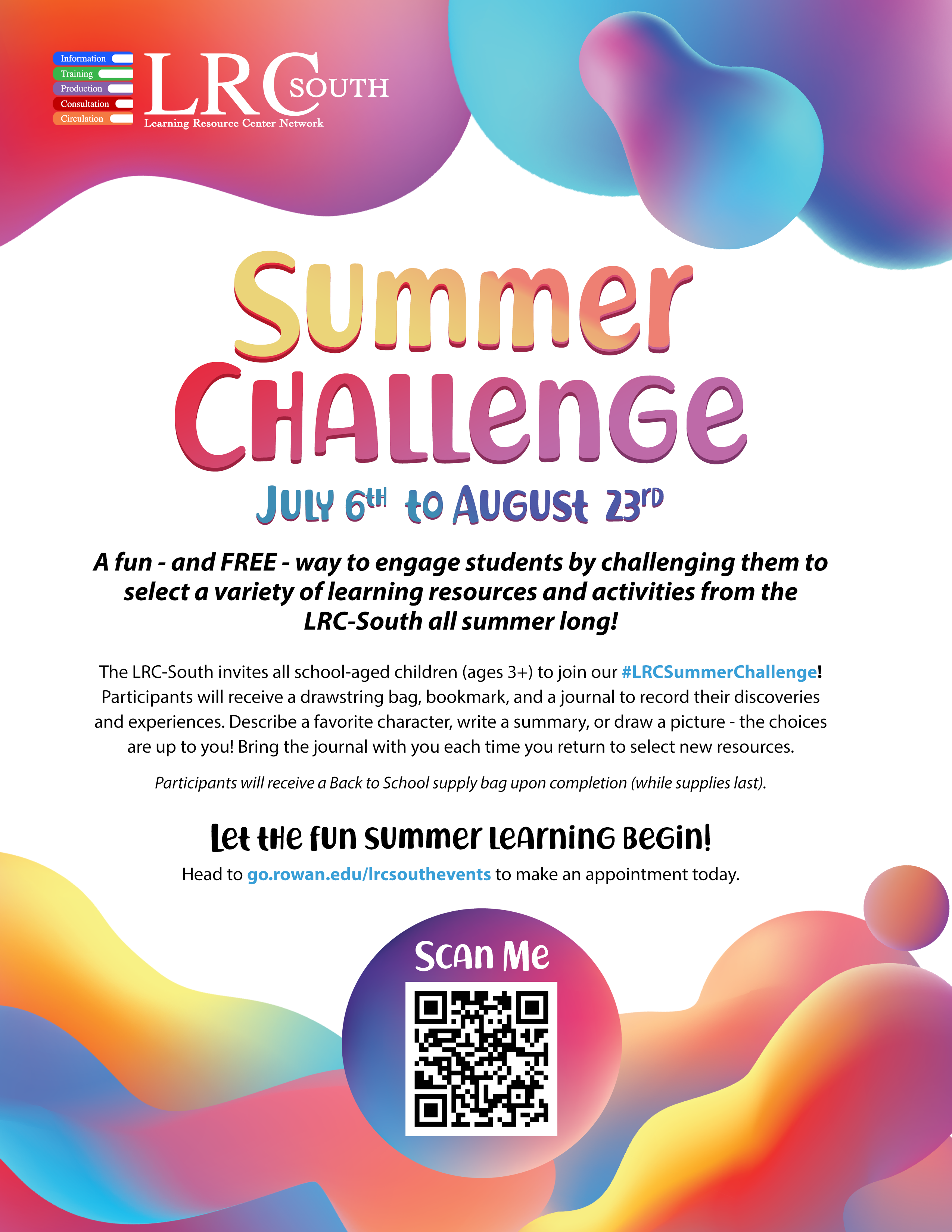 A FUN - and FREE - way to engage kids and teens by challenging them to explore a variety of learning resources and activities all summer long as they visit the LRC-South to select resources of their choice!
July 6th - August 23rd
Thank you for participating in our #LRCSummerChallenge! We hope you found new books, kits and activities to enjoy! We loved seeing your weekly journal entries and even built a Summer Challenge Shout Out Wall to display your amazing artwork. 
Don't forget to stop in to pick up your Back to School supply bag (white supplies last). We are here to support you throughout your school year and hope to see you again soon!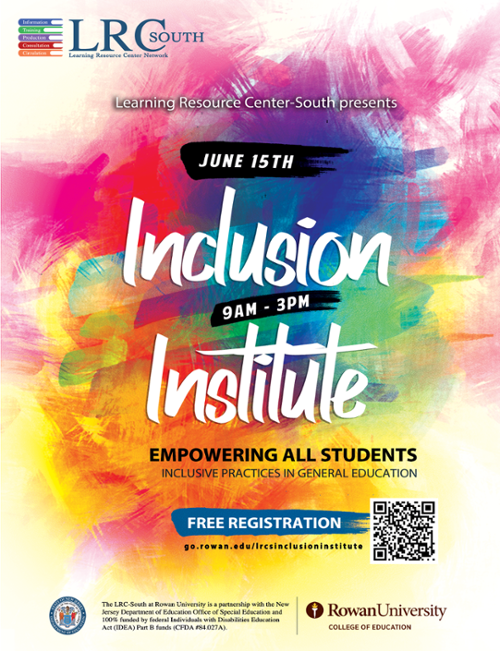 June 15, 2021 | 9AM - 3PM | Virtual Conference
The LRC-South Inclusion Institute is a
FREE full-day, virtual event
for all educators which will focus on reimagining inclusive education in the post-pandemic classroom. Presentations will emphasize the use of multi-tiered systems of support to reframe student abilities and growth. This virtual conference will include a keynote address and professional learning sessions exploring concepts critical to the work educators are doing to improve outcomes for students in inclusive settings. Presentations will connect theory with practice and provide resources, skill building, and engagement through topics that support success for all students. To learn more visit
go.rowan.edu/lrcsinclusioninstitute