sel
sel
Resources for Social & Emotional Learning
Helping Children during COVID-19
3 Ways Teachers Can Integrate SEL into Online Learning | ISTE - The coronavirus crisis has compelled educators everywhere to make new pedagogical shifts to meet the demands of online teaching.
6 Strategies for Teaching SEL Remotely | eSchoolNews - A move to remote learning requires teachers to reimagine their pedagogy. And the tragedy and isolation that has accompanied the COVID-19 pandemic means that teachers need to focus their attention on relationship-building and teaching SEL above all.
10 Tips to Support Mental Health in Online Learning Environments - Advice for educators to help support positive mental health during remote learning, including during times of crisis
A Trauma-Informed Approach to Teaching Through Coronavirus - Experts from the National Child Traumatic Stress Network share their recommendations for educators supporting students during the COVID-19 crisis.
Building Equitable Learning Environments in this Period of Crisis - COVID-19 and Systemic Racism- To Restore Our Collective Future
Care for Your Coronavirus Anxiety - Resources for anxiety and your mental health in a global climate of uncertainty.
CASEL: SEL Resources during COVID-19 - Resources designed to support educators, parents, and anyone who works with children. 
COVID-19 Support | Second Step - A list of resources to use to help young people learn the social-emotional skills they need to get through these challenging events.
Healthy at Home: A Toolkit for Supporting Families Impacted by COVID-19 - A resource to support families with information and resources for supporting the children in their care.
Helping Children Cope During COVID-19 - Children may respond differently to an outbreak depending on their age. Here are some reactions according to age group and the best ways you can respond.
Helping Your Child During the Pandemic
How to Talk to Little Learners About Coronavirus - With the arrival of COVID-19, the challenge of keeping our students and classrooms safe is more important than ever. When talking to our youngest learners and even their families, we can all take a lesson from Mister Rogers.
Mental Health Awareness: Attending to the Social Emotional Development of All Students with Dr. Kara Ieva | LRC-South PD Series Introduction - In response to the trauma resulting from multiple global pandemics, this series will support educators (PreK-12) in forming foundational knowledge about academic, behavioral and emotional needs that are present in schools along with strategies for building a school culture that supports all learners.
Reassuring Connections: Tips for Supporting Stressed-Out Students | Brookes - Tips to stay connected and help kids who may be struggling.
Reducing the Adverse Impact of the Coronavirus on Students and Families |  Institute for Educational Leadership.
Reunite, Renew, and Thrive: Social and Emotional Learning Roadmap for Reopening School. - Written for schools, states and districts helping to ensure schools have the support and guidance needed to carry out this work.
SEL and Self-Care Resources for Educators, Schools, and Parents Related to COVID-19 - A list of informational resources, articles, and guides to support you during this difficult time.
Supporting Kids During the Coronavirus Crisis - Tips for nurturing and protecting children at home.
Taking Care of Your Family During Coronavirus and Other Emerging Infectious Disease Outbreaks - The best way to protect one's family is through staying informed, practicing good basic hygiene and preventive measures, engaging in strategies to help manage stress, and learning ways to involve your children in family health care.
Talking to Children About COVID-19 (Coronavirus): A Parent Resource - Helping children cope with anxiety requires providing accurate prevention information and facts without causing undue alarm.
Talking to Kids About the Coronavirus - What parents and other adults can say to kids about the coronavirus COVID-19. How to honestly answer questions.
Teacher, Interrupted: Leaning into Social-Emotional Learning Amid the COVID-19 Crisis - What can we do to support ourselves and our students in getting through these difficult times? 
Tips for Families: Coronavirus - Tips for families including age-appropriate responses to common questions, a guide to self-care, and activities for young children experiencing social distancing.
Trauma-Sensitive Student Support During School Closures: Practical Strategies for Helping Caregivers Help Kids
Virtual Signs of Serious Mental Health Problems: A Teacher's Guide to Protecting Students - With much of education being delivered in a virtual environment during the pandemic, monitoring students' mental health is harder, but more critical than ever.
SEL Websites
20 Stress-Busters for Young Children - 20 practical tips for your early childhood classroom
Aperture Education - Aperture Education is providing free Social and Emotional Learning (SEL) Growth Strategies for educators and parents.
Social-Emotional-Learning | BrainPop - From movies on mindfulness, conflict resolution, determination, and more to activities like coding an anti-bullying campaign, BrainPOP provides a range of opportunities that address CASEL's five competencies: Self-Awareness, Self-Management, Social Awareness, Relationship Skills, and Responsible Decision-Making
CASEL | What is SEL? - CASEL supports educators and policy leaders and enhances the experiences and outcomes for all PreK-12 students.
Empatico - Empatico is a free all-in-one platform for educators of students ages 6-11 to connect their classrooms with others around the world.
Social Emotional Learning – Inside SEL - Curates relevant headlines, policy updates, research, and resources from the field of social-emotional learning.
Jesse Lewis Choose Love Movement – Creating Safer Schools and Communities through SEL Culture - A nonprofit organization with a mission to create safer schools through a no-cost, lifespan SEL platform that not only teaches students the life skills that are essential to happiness and success, but also fosters a school culture that reduces violence from the inside out.  
Make a Mindfulness Jar or Calming Timeout Timer - When things become too much for your little one, pull out this mindfulness jar to help your child relax and settle down.
Mental Health | NJDOE - Resources to support the overall emotional, social and academic success of each student.
Prioritize Coping and Calming Skills | AFIRM - Supporting individuals with autism to learn coping, self-management, and self-care skills is a priority during this time of uncertainty.
Random Acts of Kindness - Kindness matters! This foundation provides lesson plans and additional resources for K - 12th grades.
SEL in Digital Life Resource Center | Common Sense Media - Support your students' social and emotional learning as they navigate the digital world.
SEL Resources | Social-Emotional Learning? - Free activities and guidance for school and home from the Committee for Children. 
Sesame Street in Communities - Home - Hundreds of bilingual multi-media tools to help kids and families enrich and expand their knowledge during the early years of birth through six, a critical window for brain development. Our resources engage kids and adults in everyday moments and daily routines—from teaching early math and literacy concepts, to encouraging families to eat nutritious foods, to serious topics such as divorce and food insecurity.
Resources for Social and Emotional Learning | Common Sense Media - Learn more about character strengths like empathy, find actionable activities and edtech tools for the classroom, and discover ways to involve families in SEL learning.
Teaching Resources for Social and Emotional Skills | CenterVention - Teaching resources, including lessons and printables, classroom decorations, and behavior management tools that can be used together or separately.
Trauma & Disaster Related Resources
Creating Emergency Management Plans | Emergency Response and Crisis Management (ERCM) Technical Assistance Center - To ensure the safety of students, faculty and staff, schools and school districts nationwide should create comprehensive, multi-hazard emergency management plans that focus on the four phases of emergency management—prevention-mitigation, preparedness, response and recovery.
Coalition to Support Grieving Students: Modules - A collection of online modules to help support students during times of grief and trauma.
Guidelines for responding to the death of a student or school staff | School Crisis Center - These guidelines are designed to help school administrators, teachers, and crisis team members respond to the needs of students and staff after a loss has impacted the school environment, such as after the death of a student or staff member or when deaths occur that affect many people in the community. 
LRC-South | Family Resources: Social & Emotional Supports - Developing strong social and emotional skills will help your child as they work through challenges they encounter on a daily basis. These resources assist you in supporting your child's SEL education, learning strategies for dealing with anxiety and stress, and preparing for post-pandemic life.
NASP Guidance for Reinforcing Safe, Supportive and Positive School Environments for All Students 
National Center for School Crisis and Bereavement - Dedicated to helping schools support their students through crisis and loss.
NEA's School Crisis Guide - Educators know that when disasters such as hurricanes strike, children are often traumatized and they need help from families and educators to cope and heal. NEA's School Crisis Guide offers a step-by-step outline of what to do before, during, and after any school or community crisis like a natural disaster. 
Readiness and Emergency Management for Schools Technical Assistance Center - The U.S. Department of Education's Office of Safe and Supportive Schools administers the REMS TA Center to help education agencies, with their community partners, manage safety, security, and emergency management programs.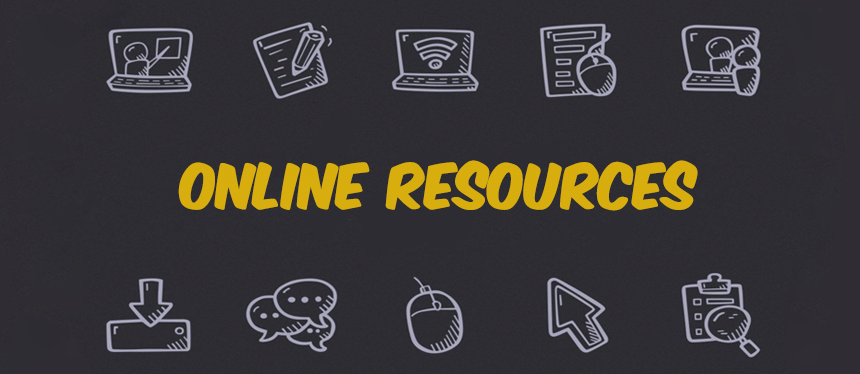 Return to online resources 
for use by educators and families. All resources will be categorized by content areas. 
Please check back often as we are regularly updating the online resources we provide.
Disclaimer
These links are being provided as a convenience and for informational purposes only; they do not constitute an endorsement or an approval by the Learning Resource Center-South of any of the products, services or opinions of the corporation or organization or individual. The Learning Resource Center-South bears no responsibility for the accuracy, legality or content of the external site or for that of subsequent links. Contact the external site for answers to questions regarding its content.