Social Studies
Social Studies
Social Studies
Discover free social studies activities, lessons, and interactive resources for all grades, all aligned to New Jersey Student Learning Standards.
Resources for Social Studies
Early Childhood Activities & Articles
Elementary
50states.com - States and Capitals
iCivics | Free Lesson Plans and Games for Learning Civics - Engage students in meaningful civics learning. Provides teachers with free inventive resources to enhance their practice and inspire learning.
NatGeo Countries - National Geographic: Provides facts, photos, videos, and more about countries around the world.
New Jersey History Kids - Each unit of the New Jersey History Kids website contains a video clip, question sheets, worksheets, and documents, as well as suggestions for the teacher.
NJ Legislature's Kid's Page - Online resources to learn about New Jersey.
Plimoth Patuxet Museums | Home -  Plimoth Patuxet Museums brings to life the history of Plymouth Colony and the Indigenous homeland.
Social Studies Activities And Lessons - Explore the past and learn about the present with resources on government, history, economics, and more.
Middle/Secondary School
A Biography of America - This video series for high school and college students presents American history as a living narrative rather than a collection of facts and dates. Produced by WGBH Boston in cooperation with the Library of Congress and the National Archives and Records Administration.
Big History Project - A free, online social studies course that emphasizes skill development as students draw mind-blowing connections between past, present and future.
Bill of Rights: Primary Documents in American History | LOC - This guide provides access to digital materials at the Library of Congress, links to related external websites, and a print bibliography.
Bunk History - Digital archive of a variety of media produced about current events, public history and government. Bunk shows connection both spatially and across historic eras. Thoughtful articles explore the current Covid-19 pandemic in a historical context.
Cartoons for the Classroom: Association of American Editorial Cartoonists (AAEC) - Students determine the meaning of political cartoons through the analysis of their literal, symbolic and figurative meanings of the elements the artist used and their effect. Students are asked to describe the overall effect of the cartoon, and how the artist's choices combine to create that effect. Finally, students determine the purpose of the cartoon and how it relates to current issues through discussion questions
Citizen U Primary Source Nexus - Citizen U is operated by the Barat Education Foundation thanks to grant funding from the Library of Congress and provides free, engaging, inquiry-based learning materials that use Library primary sources to foster understanding and application of civics, literacy, history, math, science, and the arts.
City Guesser - Can you guess what city you're in? Use street level videos to identify cities in the US, monuments around the globe, and locations from countries all around the world.
Constitution in the Classroom | National Constitution Center - innovative teaching tools to your classroom. Our unique approach to constitutional education emphasizes historic storytelling, constitutional rather than political questions, and the habits of civil dialogue and reflection.
Constitution Facts: Official US Constitution Website - Learn About the United States (US) Constitution & More
C-SPAN Classroom - Free video-based materials for social studies teachers
DocsTeach - An online tool for teaching with documents from the National Archives
EduHam at Home - An extension of the Hamilton Education Program (EduHam), students study primary source documents from the Founding Era, learn how Lin-Manuel Miranda used such documents to create the musical Hamilton, and finally create their own original performance pieces based on the same material.
EyeWitness to History - history through the eyes of those who lived it - Your ringside seat to history - from the Ancient World to the present. History through the eyes of those who lived it, presented by Ibis Communications, Inc. a digital publisher of educational programming. 
Facing History and Ourselves | Classroom Resources - A collection of classroom resources/materials to plan a unit.
GeoGuessr - Let's explore the world! -GeoGuessr is a geography game which takes you on a journey around the world and challenges your ability to recognize your surroundings.
How We Go Home: Voices from Indigenous North America Curriculum | @voiceofwitness
iCivics | Free Lesson Plans and Games for Learning Civics - Engage students in meaningful civics learning.  Provides teachers with free inventive resources to enhance their practice and inspire learning.
NatGeo | Education - National Geographic Education is a massive database of high-quality educational content, searchable by grade level, subject, resource type, or audience: either educators, families, or students.
National Council for Geographic Education - Professional association in the country devoted solely to social studies education, the NCSS's vision is a world in which all students are educated and inspired for lifelong inquiry and informed civic action.  
National Council for the Social Studies-  A non-profit organization committed to enhancing the status and quality of geography teaching and learning by providing professional development opportunities, producing journals and other publications, developing and distributing content and resources, and advocating for geography in schools. Includes a library of lesson plans, maps, and other classroom resources.
Newspaper Map - Locate and read newspapers from locations all around the world. Just browse the map then click on a placemark to open the link within to read a newspaper. You can also locate newspapers by using the search boxes to locate a newspaper by title or location. Includes translation tools.
Notable Social Studies Trade Books for Young People | NCSS - Annual listing of books for children in grades K-12 that emphasize human relations, represent a diversity of groups and are sensitive to a broad range of cultural experiences, present an original theme or a fresh slant on a traditional topic, are easily readable and of high literary quality, and have a pleasing format and, when appropriate, illustrations that enrich the text.
Primary Source Sets | DOLA - Primary source collections exploring topics in history, literature, and culture developed by educators - complete with teaching guides for class use.
Rise Up! An American Curriculum: Studio Pathways - Rise Up! uses creative inquiry to explore Hamilton: An American Musical. Lessons help students to understand and critically examine Hamilton themes and artistry, and to express their own personal narrative through writing and performance.
Social Studies Activities And Lessons | PBS Learning - Explore the past and learn about the present with resources on government, history, economics, and more.
Social Studies Lesson Plans | Teacher.org - Lessons created by real teachers working in schools across the United States. The lessons range from elementary through high school and are organized by grade.
The Story of the Bill of Rights - The story of the Bill of Rights is told in this documentary. Each amendment has its own short video.
Teaching History With Hamilton – Hamilton Inspired Teaching & Learning - A free, digital Humanities education project dedicated to expanding public knowledge of the people, events, and ideas brought to life by the musical Hamilton.
This Day in History - What Happened Today - History.com provides daily insights into historical events. 
Today's Document from the National Archives - Explore Today in History through the holdings of the National Archives with Today's Document! Learn about today's significant anniversaries or discover new historical curiosities through a collection of fascinating documents, photographs, and films from throughout the history of the United States.
U.S. News Map - An archive of American newspapers printed between 1836 and 1964. Searchable by keyword or phrase and displayed on an interactive map. Click a marker to be shown a list of newspaper articles and read articles on the Library of Congress' Chronicling America website.
Why the First Amendment Is Foremost - Your Bill of Rights - TIME - In this series of ten short videos, TIME brings to life the words of the Founding Fathers and explores how these deeply felt ideas about liberty and property have evolved into the amendments as we interpret them today.
World History for Us All - A powerful, innovative curriculum for teaching world history in middle and high schools. The site offers a wealth of teaching units, lesson plans, and resources. 
Zinn Education Project - Promotes and supports the teaching of people's history, introducing students to a more accurate, complex, and engaging understanding of history than what is found in traditional textbooks and curricula. Offers free, downloadable lessons and articles organized by theme, time period, and reading level.
Printable Activities
Professional Websites
Global Oneness Project - Brings the world's cultures alive in the classroom using stories as a pedagogical tool for growing minds. Committed to the exploration of cultural, environmental, and social issues, we offer a rich library of multimedia stories composed of award-winning films, photo essays, and articles. Companion curriculum and discussion guides are also available.
Guides By Subject - Research Guides at Library of Congress - Research guides to the Library's general collections of books and periodicals, as well as general subject guides prepared by Library of Congress reference librarians.
History Educational Videos - Free K-12 educational videos focusing on history. WatchKnowLearn organizes thousands of free educational video clips in all subjects for teachers, students, and parents.
NEA Social Studies Lessons - NEA's edCommunities is a place where teachers, parents, school support professionals, and community members share ideas and resources to improve student success.
NJCSS.ORG| New Jersey Council for Social Studies: Teacher resources, lessons and additional links for social studies education.
Social Studies Activities And Lessons - Explore the past and learn about the present with resources on government, history, economics, and more. Discover thousands of social studies activities, lessons, and interactive resources for all grades.
Social Studies Lesson Plans | Teacher.org - Features a variety of Social Studies lessons written by teachers from all over the United States.
Social Studies Lesson Plans - Kickstart your students' growth while learning about the past and present with education.com's social studies lesson plans!
Social Studies Educational Videos - Free K-12 educational videos including cultures, geography, government, and holidays.
Teachinghistory.org - Designed to help K–12 history teachers access resources and materials to improve U.S. history education in the classroom. Provides lesson plans and best practices. Funded by the U.S. Department of Education and the Center for History and New Media.
Teaching Tolerance | Classroom Resources - Bring relevance, rigor and social emotional learning into your classroom. The Social Justice Standards provide a common language and a road map for anti-bias education at every grade level.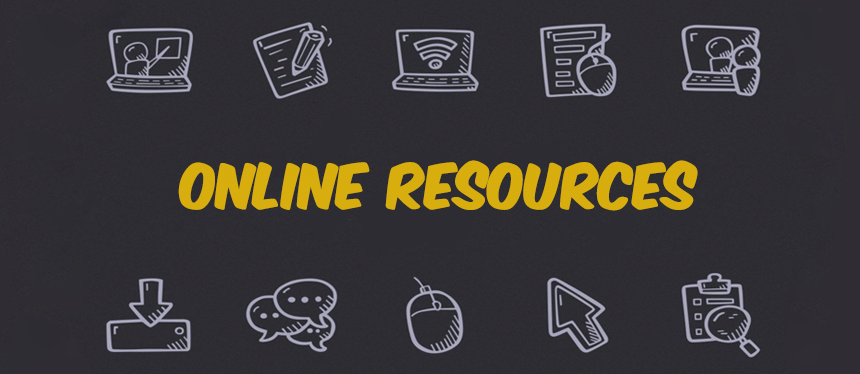 Return to Online Resources
to view LRC-South's collection of free resources for use by educators and families.
Please check back often as we are regularly updating the online resources we provide.
Disclaimer
These links are being provided as a convenience and for informational purposes only; they do not constitute an endorsement or an approval by the Learning Resource Center-South of any of the products, services or opinions of the corporation or organization or individual. The Learning Resource Center-South bears no responsibility for the accuracy, legality or content of the external site or for that of subsequent links. Contact the external site for answers to questions regarding its content.