Professional Development
Professional Development
Professional Development
In collaboration with the New Jersey Department of Education (NJDOE) Office of Special Education Professional Development (OSEPD), we provide free services including  professional development, technical assistance, and professional learning opportunities for school districts, educators, and families of students with identified disabilities.
Explore our offerings in more detail below.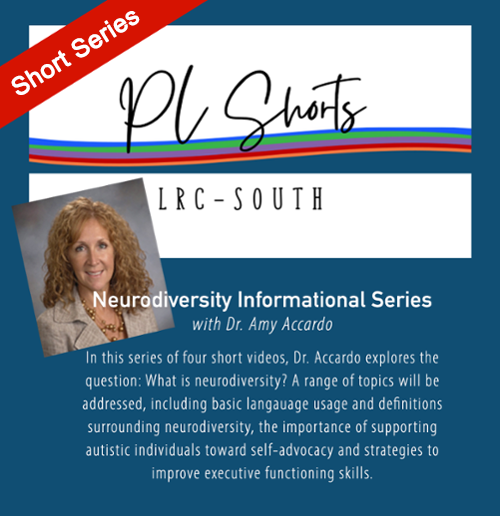 Neurodiversiy Informational Series
In this PL Short series, Dr. Amy Accardo explores the question: What is neurodiversity? A range of topics will be addressed, including basic language usage and definitions surrounding neurodiversity, the importance of supporting autistic individuals toward self-advocacy, and strategies to improve executive functioning skills. 
Learn More