work-sessions
work-sessions
Educator Work Sessions
Educational professionals, PLCs from local schools, and Community Based Instructional (CBI) groups are invited to schedule time to work at the LRC-South at Rowan University with direct access to LRC-South resources and production services.  
Work sessions are designed and directed by the group, PLC or CBI instructor, with a specific goal in mind. LRC-South staff will be available to assist with resources and services as needed. LRC staff are not responsible for the planning, facilitation or supervision of the session or individuals in attendance.
Work sessions are limited to LRC-South's hours of operation.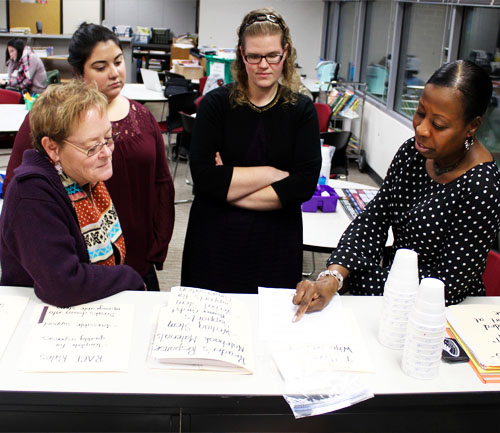 Technical Assistance
The Learning Resource Center-South provides technical assistance to districts and schools by offering a wide variety of services and resources customized to meet the needs of ALL students. Learn More