work-sessions
work-sessions
Educator Work Sessions
Appointments may be made for groups of educational professionals and PLNs to work at the LRC-South center. Work space may be reserved allowing for direct access to LRC-South resources and production services.
If requested, work sessions may also include a brief LRC-South orientation for participating staff members.

CED Class Visits
Rowan College of Education classes may visit the LRC-South to participate in a working session as a class. Work sessions will be limited to LRC-South's hours of operation.  
Class visits are recommended for classes that have already completed an online orientation. During this scheduled time, space is reserved in the LRC for classes to access resources and work in the center.  
Please note: Class visits are directed by the professor with a specific assignment or goal in mind. LRC staff will be available to assist as needed.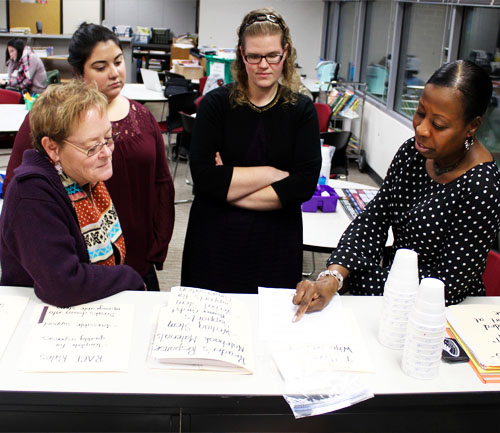 Technical Assistance
The Learning Resource Center-South provides technical assistance to districts and schools by offering a wide variety of services and resources customized to meet the needs of ALL students. Learn More