Teaching About Race, Bias, and Social Justice
Teaching About Race, Bias, and Social Justice
Teaching About Race, Bias, and Social Justice
Strengthen your awareness by discussing race and bias. Starting these critical conversations will lead to lasting change in our schools, communities and nation.
These resources allow us to appreciate and empathize the differences we see in others and to stand for equity in our classrooms, homes, and communities.
Resources for Teaching about Race, Bias, and Social Justice
Anti-Bias Resources
5 Keys to Challenging Implicit Bias - Challenge implicit biases by identifying your own, teaching colleagues about them, observing gap-closing teachers, stopping "tone policing," and tuning into such biases at your school.
Anti-bias Curriculum Guides | ADL - Use ADL's elementary, middle and high school curriculum guides to promote safe, respectful and inclusive classroom environments.
Anti-bias and Anti-Racism Resources for Teachers | The Cornerstone for Teachers - An accessible, non-overwhelming list. It's a starting place rather than a comprehensive, all-encompassing collection.
Do Something | Learning for Justice - Do Something performance tasks ask students to demonstrate their anti-bias awareness and civic competency by applying their literacy and social justice knowledge in an authentic real-world context.
Resources to Support Anti-Racist Learning - Readings, texts, and organizations that support anti-racist teaching.  
Strategies to Address Unconscious Bias | UCSF - When considering strategies to address unconscious bias one must consider individual and institutional strategies.
Anti-Racism Information & Resources
Information & Resources about Race and Racial Justice
The 1619 Project Curriculum - The 1619 Project, inaugurated with a special issue of The New York Times Magazine, challenges us to reframe U.S. history by marking the year when the first enslaved Africans arrived on Virginia soil as our nation's foundational date. Here you will find reading guides, activities, and other resources to bring The 1619 Project into your classroom. 
Addressing Race and Racism Head-On in the Classroom | Edutopia - From featuring stories of resistance to making sure kids see themselves represented in the classroom, a few things to keep in mind when teaching American history.
Are You Prepared to Talk About Race? | Teaching Channel - It will be difficult and emotional and uncomfortable. As smart, caring, and thoughtful professionals, it's our responsibility to educate ourselves, to listen more than we speak, and to work to build a culture of honesty, trust, equity, and critical thinking in our classrooms in the hope that our students will carry the same into the world.
Center for Racial Justice in Education – Dismantling racism. Transforming communities. - Trains and empower educators to dismantle patterns of racism and injustice in our schools and communities.
Coretta Scott King Book Award Winners - Coretta Scott King Book Awards are given to outstanding African American authors and illustrators of books for children and young adults that demonstrate an appreciation of African American culture and universal human values. 
EmbraceRace | Home - There is a growing body of research and evidence that makes clear that children's racial sensibilities begin to form in infancy, that almost all children develop racial and other biases by kindergarten, and that those biases become fairly entrenched by adolescence. Embrace Race was founded in early 2016 to create the community and gather the resources needed to meet the challenges faced by those raising children in a world where race matters.
How to Speak to Children about Race: A Playlist | Wide Open Schools - Collection of videos to help parents and educators guide the conversation about race and racism.
How to Talk to Kids about Race and Racism | Today - There's no "one way" to dive into this topic. But, there are better ways to go about it. Above all, it's a conversation all parents need to have, no matter your background or experience. Here's how experts suggest getting started.
Lesson Plans and Tool Kits | Safe At School - Help facilitate discussions about identity, inequality, and education for children of color. Six interactive graphs demonstrate the disparities black and brown children face in the world around them. Also acknowledges the uncertainty some teachers may face when trying to address race in the classroom and highlights four key things teachers should do when beginning this important conversation.
Let's Talk: Discussing Race, Racism and Other Difficult Topics with Students | Teaching Tolerance - Educators play a crucial role in helping students talk openly about the historical roots and contemporary manifestations of social inequality and discrimination. Use the strategies in this resource as you prepare to facilitate difficult conversations about race and racism, and to build competency when discussing other types of discrimination, such as gender bias, ableism, and religious or anti-LGBT persecution.  
PBS KIDS Talk About: Race and Racism - In the PBS KIDS Talk About: Race & Racism special, PBS KIDS spoke with real families and had conversations about racial identity, anti-Black racism, and how it is incumbent on all of us — children and parents alike — to actively work towards building a more equitable society.
Resources on Teaching Kids about Race and Racism | RaceForward.org - Collection of resources being used by educators who wish to supplement their social justice and racial equity lesson plans.
Resource Roundup: Leading for Concrete Change | Teaching Channel - A collected and curated list of readings, resources, and tools created by the Teaching Channel.
Talking About Racism and Violence with Students: Resources for Educators | Colorin Colorado - Resources to help promote deeper understanding around the issues of racism and violence and contribute to discussion of these topics during this difficult time, even at a distance.
Teaching Tolerance | Diversity, Equity And Justice - These resources can help spur much needed discussions about implicit bias and systematic racism and help empower your students to enact the changes that will create a more just society.  
YouTube Kids: Togetherness - For PreK- Everyone can use their voice to make a difference and talking about race and discrimination at a young age is critical to establishing lasting change. Create an account and log in for videos and discussion questions.
YouTube Kids: Understanding Each Other - 5 years and older - Everyone can use their voice to make a difference and talking about race and discrimination at a young age is critical to establishing lasting change. Create an account and log in for videos and discussion questions.
Teaching about Current Events & Multiple Perspectives of History
How We Go Home: Voices from Indigenous North America Curriculum | @voiceofwitness - How We Go Home: Voices from Indigenous North America shares contemporary first-person stories in the long and ongoing fight to protect Native land, rights, and life. These twelve oral histories shaped by injustice and resilience provide a nuanced, empathy-based understanding of the issues facing Indigenous communities.
Teaching with Current Events in Your Classroom | Facing History - Resources to engage students in thoughtful conversations to address current issues, build critical thinking skills, develop engagement and foster civil discourse and reflection. 
Zinn Education Project
- Promotes and supports the teaching of people's history, introducing students to a more accurate, complex, and engaging understanding of history than what is found in traditional textbooks and curricula. Offers free, downloadable lessons and articles organized by theme, time period, and reading level.
Culturally Responsive Information & Resources
1000blackgirlbooks - Marley Dias - Representation matters! After noticing that very few of the books available to her and her peers featured Black female protagonists, elementary student Marley Dias decided to solve a problem. Since its inception in 2015, Marley's goal to collect 1,000 books with Black girls as the main characters has surpassed itself. The collection now contains over 13,000 books.
Cultural Diversity Toolkit for Early Childhood Educators | Brookes Inclusion Lab - A collection of online resources that will help you teach young dual language learners effectively and support their success.
Culturally Relevant Education: Course Enhancement Module | CEEDAR - The purpose of this course enhancement module (CEM) is to provide foundational knowledge related to culturally relevant education, including common terms, examples in selected content areas, and information about managing the classroom and individual behaviors. It is designed to be used flexibly for pre- and in-service teacher and leadership professional learning.
Culturally Responsive Teaching in Early Childhood Education | Edutopia - Four ways to validate and affirm young students' cultures in meaningful ways, which can boost their engagement and motivation.
Culturally Responsive Teaching in the Online Classroom - What does culturally responsive teaching in online classrooms look like? How can online instructors use principles of culturally responsive teaching to develop culturally responsive online classrooms?
Culturally Responsive Teaching: A Guide - Culturally responsive teaching (CRT) is a research-based approach that makes meaningful connections between what students learn in school and their cultures, languages, and life experiences. 
Diverse Book Finder: Database of Nearly 2,000 Diverse Picture Books - A go-to resource for librarians, educators, parents, book creators, and publishers who seek to create collections in which all children can see themselves -- and each other -- reflected in the picture books they read.
Empatico | Connect Your Classroom to the World - Empatico empowers teachers and students to explore the world through experiences that spark curiosity, kindness, and empathy. We combine live video with activities designed to foster meaningful connections among students ages 6-11.
NJDOE Diversity, Equity & Inclusion Educational Resources - Provides a wide range of resources that can be used to develop curricula, facilitate professional learning and engage community stakeholders in conversations on incorporating diversity and inclusion throughout the kindergarten through twelfth grade learning environment.
Resources for the classroom - Let's Fight Racism! | UN.org - There are many ways of making the classroom a place of acceptance and of multiracial celebration.
Resources on Social Justice
Abolitionist Teaching Network - Supports educators who fight injustice with grants and residencies, readings, videos, a podcast, and opportunities to network with other activists. Their site is full of resources and actionable items you can participate in to support educational liberation for all students.
How to Teach Social Justice in the Classroom | Resilient Educator - In order to foster classroom social justice, teachers must first build a safe, encouraging place where students can speak about their experiences and beliefs.
Multicultural and Social Justice Books - Social Justice Books - The best selection of multicultural and social justice books for children, YA, and educators.
Social and Cultural Literacy Resources for Classrooms | Common Sense Education - Tools to build a set of social and cultural literacies that help us navigate difficult conversations, acknowledge and challenge bias and prejudice, create inclusive classroom spaces, and fight for social justice.
Social Justice: Lesson Planning Resources | Teaching Channel - Resources to help spur discussions about implicit bias, privilege, and systemic racism, and empower students to work toward a more just society.
Speak Truth to Power | Classroom Resources - Bring human rights education to life in the classroom with engaging, standards-aligned, digital resources that fit easily into your existing lesson plans. A virtual field trip, interactive defenders map, individual defender videos and biographies and thought-provoking classroom activities further exploration and discussion in order to inspire young people to take action and become defenders in their own communities.
Teaching for Change - Building Social Justice Starting in the Classroom - By drawing direct connections to real world issues, Teaching for Change encourages teachers and students to question and re-think the world inside and outside their classrooms, build a more equitable, multicultural society, and become active global citizens.
Teaching Tolerance | Diversity, Equity And Justice - These resources can help spur much needed discussions about implicit bias and systematic racism and help empower your students to enact the changes that will create a more just society.  
Teaching With Testimony - A new educational program that unlocks the powerful classroom potential of testimony. Drawing upon USC Shoah Foundation's vast library of audiovisual testimony from survivors and witnesses of genocides, Teaching with Testimony empowers students to find their voices and take action for a better future.
Teaching Young Children About Bias, Diversity, and Social Justice | Edutopia - Use young children's understanding of differences to teach social justice through age-appropriate literature, news stories, anti-bias lessons, familiar examples, and problem solving.
Information on Social Emotional Needs & Racism
Restorative Justice
Center for Restorative Justice - The Center for Restorative Justice (CRJ) at Suffolk University was founded to foster collaborative partnerships to support a growing social movement to build just and equitable communities and to institutionalize restorative approaches to problem-solving, harm and violations of legal and human rights.
Combatting Anti-Asian Racism | Harvard Graduate School of Education - Equipping educators with restorative justice techniques to upend discrimination and stereotype. 
Empathy during COVID - Immigrant History Initiative - Addressing anti-Asian racism through restorative dialogue - review the guide that includes a comprehensive facilitation agenda, student worksheets to guide the conversation, vocabulary word bank and reading materials at varying lexile levels.  
Restorative Justice | Learning Together - A question and answer by Julia Wang, Kathy Lu, and Sarah Applebaum overviewing Restorative Justice as a tool for addressing anti-Asian racism.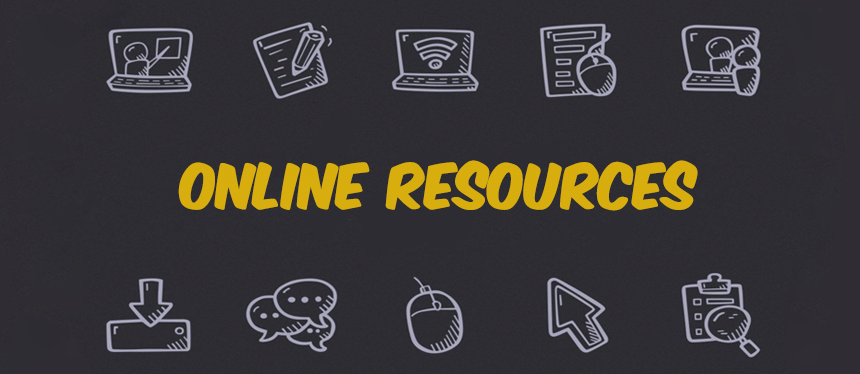 Return to Online Resources to view LRC-South's collection of free resources for use by educators and families. Please check back often as we are regularly updating the online resources we provide.
Disclaimer
These links are being provided as a convenience and for informational purposes only; they do not constitute an endorsement or an approval by the Learning Resource Center-South of any of the products, services or opinions of the corporation or organization or individual. The Learning Resource Center-South bears no responsibility for the accuracy, legality or content of the external site or for that of subsequent links. Contact the external site for answers to questions regarding its content.