Monthly Awareness Themes
Monthly Awareness Themes
Monthly Awareness Themes
Enhance learning at home or in the classroom by incorporating monthly awareness themes. The resources provided below promote appreciation for different abilities, highlight cultural diversity, and provide opportunities to celebrate educational and national holidays.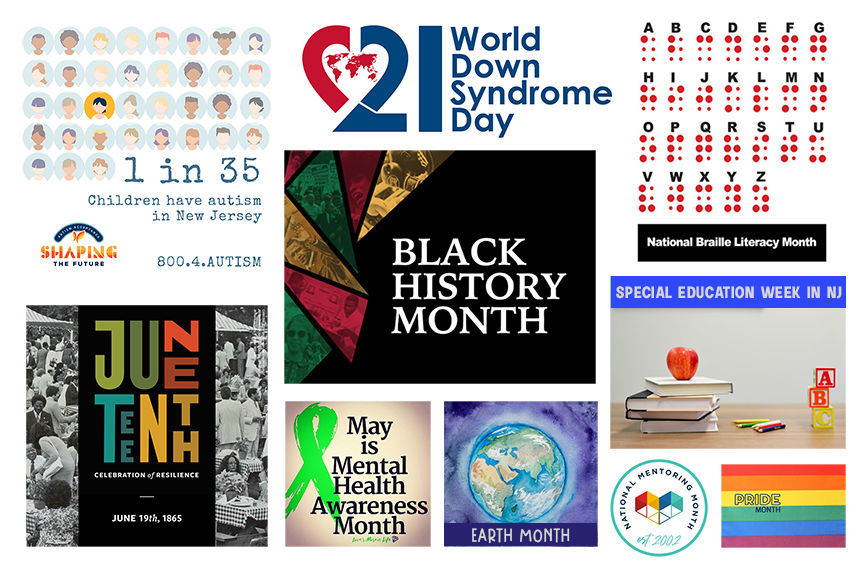 Spring Learning Themes 
Theme Archive
Disclaimer
These links are being provided as a convenience and for informational purposes only; they do not constitute an endorsement or an approval by the Learning Resource Center-South of any of the products, services or opinions of the corporation or organization or individual. The Learning Resource Center-South bears no responsibility for the accuracy, legality or content of the external site or for that of subsequent links. Contact the external site for answers to questions regarding its content.