Remote Teaching
Remote Teaching
Remote Teaching
Practical resources to help teachers adjust to an online learning environment.
Resources for Remote Teaching
Remote Teaching in a Pandemic
10 Strategies for Online Learning During a Coronavirus Outbreak - ISTE's professional learning networks have identified key practices for successful online learning.
Continuity of Learning Resources | Aurora Institute - Resources to supply educators, school leaders, and education policymakers at all levels with helpful resources to navigate the challenges presented by the coronavirus outbreak.
COVID-19 Resources for Educators | WestEd - An evolving selection of timely, evidence-based resources and guidance, designed to help you continue to make a positive difference in the lives of children, youth, and adults during these difficult times.
EDUCATING THROUGH COVID-19: Responding to Change - providing K-12 leaders with open-ended learning and sharing opportunities, including free, real-time support that includes webinars, facilitated open dialogues, and 1:1 office hours to meet the diverse and unique needs of each community.
Free Distance Learning Templates for Back-to-School | Common Sense Education - A set of customizable templates focused on supporting you, your students, and their families during distance learning.
Google | Teach from Home - A temporary hub of information and tools to help teachers during the coronavirus (COVID-19) crisis.
Learning Keeps Going: Digital education tools free to schools - ISTE & Ed Surge curated a list of free products offered by companies to support learning during extended school closures.
Navigating Uncertain Times: How Schools Can Cope With Coronavirus - EdSurge and ISTE are collecting news, resources and expert advice to help school leaders make informed decisions.
REL COVID-19 Resources - A series of evidence-based resources and guidance about teaching and learning in a remote environment, as well as other considerations brought by the pandemic.
Resources for Teaching and Learning During This Period of Social Distancing - KQED: This thorough article offers resources and suggestions for educators to transition to distance learning
Resources For Teaching Online Due To School Closures - Thousands of teachers worldwide are currently sharing snippets of their experiences via social media or their blogs. We've compiled, curated, and built on some common themes and ideas to create this extensive guide.
Resources for Teaching Remotely| CEC - A collection of suggested resources you can use as you determine the best means to provide services to your students and their families.
ScootPad: The most personalized mastery platform in the world. - Ready-made curriculum offers 1,000+ free, standards-aligned and textbook-mapped adaptive learning paths in Math and ELA for Grades K-8. Building your own custom learning paths is as easy as drag-and-drop.
Support for Teachers During the COVID-19 Outbreak | Facing History - Readings and resources to start important conversations with your students about the coronavirus outbreak. Explore relevant questions about community, responsibility, decision-making and upstanding.
Tech Toolkit for Families and Guardians | Google - This toolkit is for educators and allows them to share resources to learn more about Google's technology with Families and Guardians.
TIES Center | Educators - Instructional materials, information about communicative supports, professional development materials, and other resources to support K-8 educators of students with significant cognitive disabilities.
When School Is Closed: Resources to Keep Kids Learning at Home - Incredible list with lots of ideas to immerse kids in language and stories, build background knowledge, and inspire creative play.
Additional Resources for Remote Teaching & Learning
8 Ideas to Consider for Remote Learning (Part 1) | George Couros - The author of "The Innovator's Mindset" and "Innovate Inside the Box" shares ideas and strategies that you can use in a remote, blended, or face-to-face setting.
24 At-Home Learning Activities to Share with Parents of Young Children | The Inclusion - A collection of 24 at-home learning activities parents can use to boost their child's academic, motor, communication, and social-emotional skills while they're home from school.
70 Elearning activities, templates and tutorials - Elearning activities can be fun and promote quality learning. Here are lots of examples and templates to use!
Answers to Your Most Frequently Asked Blended Learning Questions - Blended learning can replace lecture-based, one-size-fits-all teaching with student-centered, technology-enhanced instruction that allows students to learn at their own pace, mastering content and skills as they go.
ASCD Transitioning to Online Learning | ASCD Blog - Pro Tips on What You Need to Know.
Better Lessons | A Guide to Getting Started with Distance Learning - Tips and resources to consider when planning for a successful launch of virtual learning. 
Empatico - Empatico is a free all-in-one platform for educators of students ages 6-11 to connect their classrooms with others around the world.
Explorer Classroom | National Geographic - Explorer Classroom's live video events connect students with National Geographic Explorers across all seven continents to bring exploration to life. Now every weekday at 2:00 p.m. EDT.
Flipped Classroom - Welcome to a new world of active learning where teachers can be there when students need them.
Future Learn - Offers free courses on how to teach online. 
Handbook of Research on K-12 Online and Blended Learning - An edited collection of chapters that sets out to present the current state of research in K-12 online and blended learning.  
How to Adapt Courses for Online Learning: A Practical Guide for Faculty - Educators are being asked to adapt to new teaching environments quickly, and that requires taking a realistic look at what learning outcomes are achievable. 
How to Create an Inclusive Virtual Classroom - Distance learning can feel impersonal and inaccessible, but there are ways to help students feel a sense of connection and access academic material.
How to Teach Online | The Institute for Arts Integration and STEAM - STEAM resources for online learning.
The K-12 Educator's Guide to Safe and Effective Video Conferencing | Education Week - A guide to making your video conferences more secure, pleasant, and productive.
K-12 Online Learning Resources | We Are Teachers - Lesson plans and activities ready to go on a variety of subjects for any grade.
Learning Keeps Going - A coalition of education organizations developed this website that hosts tips, webinars and resource lists for transitioning to digital learning. It also contains a help desk for educators and a hotline for parents and students.
Moving Online Now - Although this article references higher education, there are valuable resources for all educators. 
A NEW Trifecta for Remote Teaching | by Jorge Valenzuela | Medium.com - Three must-haves for leveling up online teaching.
Online Course Design for Teaching Students with Disabilities - 8 universal design tips for online course design every online instructor should know
Online Teaching Resources for Teachers and Families | Common Sense Media
Parents Guide to Google Classroom | Common Sense Media
Remote Learning Toolkit | ICivics - Free civics resources provide enrichment activities and lessons to keep learning going at home. Now, more than ever, it is critical to help our youth build important civic knowledge and skills to help them understand how individuals and communities can work together to solve local, national, and global problems.
Special Education and Accessibility Resources for Remote Learning | Microsoft - The diversity of learning needs demands school systems provide inclusive, accessible learning environments that inspire confidence and encourage independence differently for each student. Learn about how to create a personalized and engaging remote learning experience for all of your students.
Teachers' Essential Guide to Google Classroom | Common Sense Media -  Learn more about this popular platform and how to use it with students.
Teach Remotely - Learn best practices, available tools, and how to get support for teaching your classes online.
Teacher Resources | SEDTA - Sustainable professional learning models, geared specifically to support teachers for eLearning will positively impact the teaching and learning experiences.
Teachers' Essential Guide to Zoom | Common Sense Media
Voyager in Google Earth - Voyager is located within the web browser version of Google Earth. In this section you'll find lots of pre-made tours, quizzes, games and activities that you can use with lessons.
We Are Teachers - Classroom ideas, free printables, and teacher life and wellbeing support.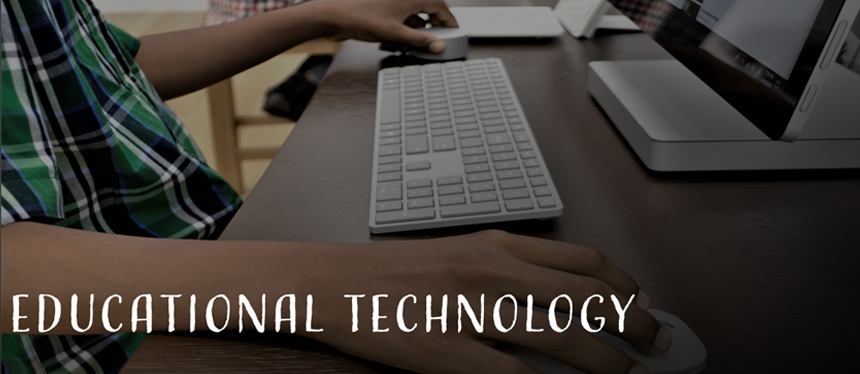 Visit our Ed Tech hub
to view LRC-South's collection of educational tools and resources to enhance teaching, improve learning outcomes, and effectively integrate technology in educational practices.
 we provide.
Disclaimer
These links are being provided as a convenience and for informational purposes only; they do not constitute an endorsement or an approval by the Learning Resource Center-South of any of the products, services or opinions of the corporation or organization or individual. The Learning Resource Center-South bears no responsibility for the accuracy, legality or content of the external site or for that of subsequent links. Contact the external site for answers to questions regarding its content.