Graduate Research Showcase
Graduate Research Showcase
2nd Annual Graduate Student Research Showcase
Current M.A., M.Ed., Ed.D., and Ph.D. students will share posters highlighting their research efforts at the showcase. The showcase offers external partners and area educational professionals an opportunity to learn about Rowan University's education graduate programs, discover new and innovative research-based educational practices, and potentially recruit talented people for open positions. At the showcase, you will have the opportunity to network with other educational professionals.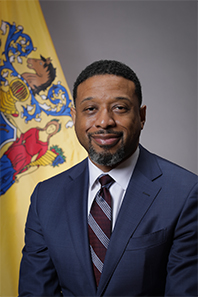 Rowan Global will also be at the Showcase to talk about our graduate programs with interested students.
We are also excited to welcome Brian Bridges, Ph.D., who currently serves as Secretary of Higher Education for the state of New Jersey. Dr. Bridges will be in attendance and speaking at the showcase.
Wednesday, December 13, 5:30-7:30 pm
James Hall Atrium (2nd Floor)
For more information, contact Professor Ane Turner Johnson at johnsona@rowan.edu.
Share Your Research
Are you a graduate student in the College of Education? The 2nd Annual Graduate Research Showcase will allow you to share your research efforts (currently being conceptualized, in fieldwork/data collection, or already completed) via a poster presentation with faculty, fellow students, and external partners in attendance. We invite you to attend, present, learn, and help build a strong graduate student community in the college!
Deadline to register is Tuesday, November 28, 5 pm
For any questions regarding submission, contact Professor Ane Turner Johnson at johnsona@rowan.edu.