Employment Opportunities
Employment Opportunities
Employment Opportunities
Make sure to check out Prof Jobs to stay current on job opportunities posted by local/national employers!
For employers:
Thank you for your interest in sharing job opportunities with our students and alumni. Rowan University's Office of Career Advancement utilizes an electronic job posting system called Profs Jobs, an on-line recruitment system connecting employers with Rowan students and alumni. To learn more about how to register and post positions, please click here: https://sites.rowan.edu/hirerowan/index.html
For Rowan University students and alumni seeking employment:
Please check Prof Jobs, Rowan's Office of Career Advancement's electronic job posting system, to search for full-time, part-time, summer and internships positions. Have your resume critiqued and posted in the electronic resume bank. View upcoming career fairs and on campus interview events. It's convenient, user friendly and FREE!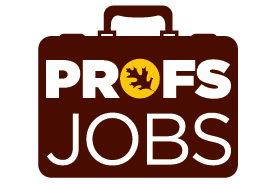 Education Expo
Rowan University Education Majors are welcome to join us at the 2023 Education Expo taking place on April 18 in our Student Center Eynon Ballroom. The event will run from 10am-2pm, please dress professional and bring multiple copies of your resume.  
Students are encouraged (but not required) to RSVP through ProfsJobs for this event (www.rowan.edu/profsjobs, once in the system select the Events tab on left, pick the 2023 Education Expo and click attend button). An up to date employer list will be maintained in ProfsJobs.  
Below is the current list of registered districts and employers.
Organization
Overview  
Majors
Achievers Early College Prep Charter School
We are a Trenton, NJ based alternative middle and high school that is founded on the belief that many underserved minority students can be prepared for college and competitive STEM studies as early as sixth grade.
ALL EDUCATION MAJORS
Archbishop Damiano School
Archbishop Damiano School is an approved non-profit Private Special Education School in Westville Grove, NJ that provides services to over 140 students with moderate to severe multiple disabilities.

ADS offers effective special education programs and related services for students ages 3-21, in a nurturing and therapeutic environment. Archbishop Damiano School is dedicated to making a difference in the lives of our students, and we believe every student has the potential to learn new skills.
Autism Spectrum Disorders,Learning Disabilities,Special Education,Teacher of Students with Disabilities
Atlantic Community Charter School
Tomorrow's Leaders Begin Here
The Mission of the Atlantic Community Charter School (ACCS) is a public school which inspires today's learners to be tomorrow's leaders. ACCS teaches high needs elementary K-8 grade school students in the safe environment of Galloway Township.
ALL EDUCATION MAJORS
Atlantic County Institute of Technology
The mission of the Atlantic County Institute of Technology (ACIT) is to prepare and motivate students to pursue entry into the world of work, professional programs or further education through a rigorous specialized curriculum, community-based partnerships, and field-based experiences inspiring students to be life long learners, and socially responsible adults serving society with compassion, skill, and vision.

For over three decades, the Atlantic County Institute of Technology has been preparing students with the academic and technical skills needed to successfully enter the world of work or continue their education at the college level. The Atlantic County Institute of Technology is the most comprehensive technical education facility in Atlantic County, and it is the school of choice fo
ALL EDUCATION MAJORS
Baltimore County Public Schools
BCPS is the 25th largest school system in the U.S. with 176 schools, centers and programs for our 111,000 students. Team BCPS' efforts have increased equitable access to powerful learning opportunities by creating conditions for our students to be successful through digital learning environments with individual devices for each student and cultural advantages through world language acquisition.
ALL EDUCATION MAJORS
Bancroft
Bancroft is a leading regional nonprofit provider of programs and services for individuals with autism, intellectual and developmental disabilities and those in need of neurological rehabilitation. At Bancroft, we are 2,500 people devoted to making a difference in the lives of those we serve, support and treat. We are teachers, behavior analysts, case managers, rehabilitation therapists, healthcare providers, psychologists, navigators, social workers and program associates who work with heart, respect and collaboration. We are communicators, listeners, problem solvers, partners and collaborators.
Autism Spectrum Disorders,Learning Disabilities,Special Education,Teacher of Students with Disabilities
Black Horse Pike Regional School District
Suburban Regional High School District comprised of three high schools.
Education (K-12) Subject - History,Education (K-12) Subject - Mathematics,Learning Disabilities,Teacher of Students with Disabilities
Bridgeton Public Schools
As a district of over 6,500 students and approximately 1,000 employees, there are many opportunities for employment. We hire teachers, principals, secretaries, paraprofessionals, bus drivers, food service providers, accountants, custodians, maintenance personnel, human resources and benefits specialists, supervisors, administrators, and information services specialists.
ALL EDUCATION MAJORS
Burlington County Special Services School & Burlington County Institute of Technology
BCSSSD-MISSION STATEMENT
Our Mission is to provide instructional, vocational, and therapeutic programs adapted to each student's unique needs and abilities, to assure each student reaches full potential as a productive and self-sufficient member of the community.

BCIT-MISSION STATEMENT
Our mission is to fully and comprehensively prepare adolescents and adults of Burlington County:
To respond to societal needs through the development of career and technical education programs reflecting the technological advances of the greater community while meeting the needs of both adolescent and adult learners.
To provide programs enabling all students to become productive, self-fulfilled, lifelong learners.
To develop and maintain reciprocal relationships with both civic and business communities.
ALL EDUCATION MAJORS
Burlington Township School District
The Burlington Township School District will develop the intellectual, creative, and social potential of each child through an active partnership with all members of the community.
ALL EDUCATION MAJORS
Camden City School District
The Camden City School District is committed to putting students first. We are focused on accelerating student achievement and providing a great teacher in every classroom. We are looking for great staff members to join us for the upcoming school year.
ALL EDUCATION MAJORS,Autism Spectrum Disorders,Bilingual/Bicultural Education,Early Childhood Ed: Writing Arts,Education (K-12) Subject - Art,Education (K-12) Subject - Biology,Education (K-12) Subject - Chemistry,Education (K-12) Subject - English,Education (K-12) Subject - History,Education (K-12) Subject - Mathematics,Education (K-12) Subject - Music,Education (K-12) Subject - Physics,Elementary Education - American Studies / Social Studies,Elementary Education - History,Elementary Education - Math/Science,Elementary Education - Mathematics,Elementary Education - Spanish,Elementary Education - Writing Arts,English as a Second Language,School Nursing,School Psychology,Special Education
Camden County Technical Schools
The Camden County Technical School District is a comprehensive high school consisting of two schools that provide academic and career training to students in grades 9-12.  CCTS is committed to hiring the best candidates and providing new-to-CCTS teachers with various measures of support to assist them in developing and enhancing their practice.  In addition to on-going support in technology, CCTS provides new teacher professional development sessions throughout the year, ongoing direct support from our instructional coaches, peer-teacher mentoring (where applicable) new teacher principal support sessions, second-year teacher institute, and Professional Learning Communities (PLCs).  We are seeking enthusiastic candidates who are committed to growing in their practice to serve students!
ALL EDUCATION MAJORS,Education (K-12) Subject - Art,Education (K-12) Subject - Biology,Education (K-12) Subject - Chemistry,Education (K-12) Subject - English,Education (K-12) Subject - History,Education (K-12) Subject - Mathematics,Education (K-12) Subject - Physics,Education (K-12) Subject - Spanish,STEM Education,Teacher of Students with Disabilities
Camden's Promise Charter School
Pre-K -12 Charter School. We are Charter. We Go to College. We Change the world. The mission is to provide the youth of Camden with a successful educational experience. The school acknowledges that both family and community involvement are integral to the student's academic achievement level, and will focus on fostering strong partnerships between the school, family, and the community. Through these partnerships, the school will strive to create a nurturing environment by providing each student with five fundamental resources deemed necessary for healthy child development. These include: a one-on-one relationship with a caring adult, a safe place to learn and grow, a healthy start, a marketable skill through effective education, and a chance to give back to peers and the community.
Bilingual/Bicultural Education,Early Childhood Ed: Liberal Studies, Literacy,Education (K-12) Subject - Biology,Education (K-12) Subject - Chemistry,Education (K-12) Subject - English,Education (K-12) Subject - History,Education (K-12) Subject - Mathematics,Education (K-12) Subject - Spanish,Elementary Education - English,Elementary Education - Liberal Studies, Literacy Studies,English as a Second Language,Learning Disabilities,School Nursing,Special Education,STEM Education,Teacher of Students with Disabilities
Camp Riverbend
Camp Riverbend is a children's summer camp in Warren Township (Somerset County).  Now hiring group counselors, activity instructors, and waterfront instructors for summer 2023!

No lesson planning
Minimal communication with parents
Fresh air and sunshine in 30+ tech-free acres
Monday - Friday, 8:30 am - 4 pm (extra hours may be available)
7 week season end of June thru August 11
Small camper groups
Lunch and snacks included
Transportation available
Bonuses for good attendance and referring your friends
Paid training available for some positions
ALL EDUCATION MAJORS
Camp SAM
Camp SAM provides 4 fantastic and safe summer day camp options for children ages 2-15. We are conveniently located on eighteen acres on Route 41 in Sewell, NJ. We proudly announce that we are family owned and operated, which gives our camp its unique love and compassion for your children. Camp SAM is where Fun, Fitness, and Team Spirit come to life! We look forward to another exciting summer where kids will grow, thrive, and gain memories that last a lifetime. Our day campers create lasting friendships each summer, and become part of our most cherished family. They return year after year, and look forward to the excitement of summer during the whole school year! Our camps run ALL SUMMER LONG, and ee provide over 125 different exciting activities.
ALL EDUCATION MAJORS
Chesterfield Township
Chesterfield Elementary School is a beautiful building in the heart of a residential development.  The education of the youngest generation is the mission of all adult citizens of Chesterfield Township and we strive to accomplish this in partnership with home and community. Chesterfield Elementary School is committed to providing a safe environment in which to prepare all students to become responsible, respectful citizens and active life-long learners, with an appreciation of self and others.  The district continues to expand its resources and has dedicated rooms for all specialists including a technology lab.  Our special services department has also developed two sensory rooms in the school for our special needs population.  The school has a gymnasium, cafeteria, and specialized rooms
Elementary Education - Liberal Studies, Literacy Studies,Elementary Education - Math/Science,Elementary Education - Mathematics,Teacher of Students with Disabilities
Cinnaminson Township Schools
The Cinnaminson School District educates approximately 2,800 students in grades PK-12.  Cinnaminson is located in southwestern Burlington County along the Delaware River and the Route 130 corridor.  The schools within the district are: New Albany School & Annex (PK-2), Eleanor Rush Intermediate School (3-5), Cinnaminson Middle School (6-8), and Cinnaminson High School (9-12).
Education (K-12) Subject - Mathematics,Elementary Education - English,Elementary Education - Math/Science,English as a Second Language,Special Education,Teacher of Students with Disabilities
City of Burlington School District
We are an urban school district located in the City of Burlington.  Our diverse population is unique and provides for a small family community.  We are rich in history which cultivates our teaching and learning.   

                                                  Our Mission
We inspire, nurture, support, prepare, and challenge all to achieve personal and academic excellence, to become life-long learners, and to be responsible, respectful, and engaged partners in the global community.
ALL EDUCATION MAJORS
City Year
City Year is an education-focused nonprofit that recruits 18-25 year olds to serve on diverse teams in schools across the country. Our members provide support to students, classrooms and the whole school, helping to ensure that students in systemically under-resourced schools receive a high-quality education that prepares them with the skills and mindsets to thrive and contribute to their community. It is a challenging experience but one that helps our members reflect on their identity and gain transferrable skills for a life of leadership while supporting students' self-discovery.
ALL EDUCATION MAJORS
City Year Philadelphia
City Year Philadelphia is an educational nonprofit. City Year AmeriCorps members serve as student success coaches, supporting the development, growth and success of students in systemically under-resourced schools, while cultivating skills to be leaders in their communities and careers. Our Americorps members commit to a year of service in these schools. Benefits inclue a biweekly stipend, a Segal Education Award (scholarship), a extensive network of career and university partners, and much more.
ALL EDUCATION MAJORS
Collingswood Schools
Collingswood /Oaklyn school districts are pre-k through high school in Collingswood and Prek-5th grade in the Oaklyn Elementary School.   The Collingswood/Oaklyn Public School District is comprised of five neighborhood elementary schools along with one elementary school in Oaklyn.  These schools are spread throughout the borough and feed into one  middle school  and one  high school which serve our  diversified population of  students.  Oaklyn Elementary School students attend Collingswood beginning with 6th grade.  Woodlynne Students join us in 9th grade.

The mission of the Collingswood/Oaklyn School District is to provide the highest-quality education that ensures success for every student through excellence in teaching and learning.

Neighborhood elementary schools situated throughout
ALL EDUCATION MAJORS
Cumberland Regional High School
The Cumberland Regional School District, located in Western Cumberland County, is consistently working to provide students with a comprehensive learning environment in a nurturing and personalized setting.  The district serves students in grades 9-12 who reside in the municipalities of Deerfield, Fairfield, Greenwich & Stow Creek, Hopewell & Shiloh, and Upper Deerfield. Students participate in a wide range of programs, courses, co-curricular and extracurricular experiences, and services created to address a full range of student interest and need. The entire school community values its unique heritage of fertile farmland, towns with historic homes and buildings, and housing developments of recent origin.
Autism Spectrum Disorders,Bilingual/Bicultural Education,Education (K-12) Subject - Biology,Education (K-12) Subject - Chemistry,Education (K-12) Subject - Mathematics,English as a Second Language,Learning Disabilities,Special Education,Teacher of Students with Disabilities
Delsea Regional School District
The Delsea Regional High School District is a collaborative learning community that is passionately committed to educating all students; our mission is to develop life-long learners who demonstrate character and become valuable members of our community, country, and world.
Bilingual/Bicultural Education,Education (K-12) Subject - English,Education (K-12) Subject - History,Education (K-12) Subject - Mathematics,Education (K-12) Subject - Physics,Education (K-12) Subject - Spanish,English as a Second Language,Special Education,Teacher of Students with Disabilities
Deptford Township Board of Education
Deptford Township school system consists of six early childhood/elementary schools, a middle school, a high school, and a special needs school to meet the needs of over 4,400 students.  It is third largest educational system in Gloucester County, and is thoroughly modern in its use of technology to enhance the educational process.  The curriculum provides a solid program of general education with learning opportunities ranging from special services for special needs children to gifted and talented courses for enrichment.  A demanding core curriculum is supplemented with art, music, and physical education, and rich elective program encourages student choices.  The comprehensive educational program results in Deptford students scoring above the state and national norms on standardized tests.
ALL EDUCATION MAJORS
East Greenwich BOE
The East Greenwich Township School District consists of PreK-6. There are approximately 1300 students enrolled.. The core academic program consists of ELA, Writing, Math, Social Studies, and Science.  The district is committed to providing all students with a high-quality learning experience which supports both academic and personal growth.
ALL EDUCATION MAJORS,Autism Spectrum Disorders,Early Childhood Ed: American Studies,Early Childhood Ed: Liberal Studies, Literacy,Education (K-12) Subject - English,Education (K-12) Subject - History,Education (K-12) Subject - Mathematics,Elementary Education - English,Elementary Education - Liberal Studies, Literacy Studies,Elementary Education - Math/Science,Elementary Education - Mathematics,Special Education,Teacher of Students with Disabilities
ESF Summer Camps
ESF's mission is to provide the finest camp experience for people of all ages. ESF is committed to quality and excellence in everything we do. We provide carefully designed programs and activities, a dedicated, experienced and well-trained staff, along with a caring, safe environment with premier facilities. Our team of instructors, counselors, coaches and lifeguards includes teachers, college students, and grad students in various fields. Locations: PA, NJ, NJ, CT, MD, DE
 THE VALUE OF THE ESF EXPERIENCE
• Make a difference in the life of a child
• Consistent schedule
• Training & experience with behavior management, safety, leadership, teaching children
• Internship opportunities
• Professional resume building
• Referral program
ALL EDUCATION MAJORS
Ewing Public Schools
Ewing is a progressive, Pre-K to 12, multicultural school district education with close to 3,500 students in our five schools.  Our Schools have received national and state awards and recognition for innovation programs and clubs.

The Ewing Public Schools employs more than 700 individuals.  New teachers are provided not only with mandated mentoring and a comprehensive induction program; experienced teachers are also provided with a Professional Partner to ease the transition into our district.  Our district has developed an ongoing staff development program designed to encourage quality instruction and promote high expectation for our staff and students.
ALL EDUCATION MAJORS
First Children Services
First Children Services touches the lives of more than 1,000 children and families with a dedicated workforce of over 500 teachers, therapists, paraprofessionals, and support staff. Our organization works with 80+ school districts throughout New Jersey and Pennsylvania and is approved by the New Jersey Department of Children and Families to provide behavior therapy, counseling, and support services; and is in network with Medicaid and most major insurance companies in NJ and PA.

We currently have six locations in Fanwood, NJ, Cherry Hill, NJ, Roselle Park, NJ, Mount Laurel, NJ, Montgomeryville, PA, and Pottstown, PA.
ALL EDUCATION MAJORS,Autism Spectrum Disorders,Special Education
Florence Township Board of Education
School District
ALL EDUCATION MAJORS
Foundation Academies
Foundation Academies is a charter school located in Trenton, New Jersey. We began more than 15 years ago as a small middle school in a borrowed building. But like our scholars, we have grown.
Today, we serve more than 1,000 students from kindergarten through 12th grade.
And we make a promise to each of them. We promise to equip our scholars to excel in learning and empower them to lead purpose filled lives.
Every day, FA scholars are excited about learning, are affirmed in their individuality, and encouraged to develop critical thinking skills through an intellectually challenging curriculum. Scholars hold themselves and their peers to high standards and are engaged, socially responsible members of the Trenton community.
ALL EDUCATION MAJORS
Glassboro Public Schools
Diverse K-12 District
1900 Students
4 Schools
Offering theme-based Academies for STEM
     and Performing Arts in 7th - 12th grades
Innovative K-8 curriculum
Close knit community
ALL EDUCATION MAJORS
Gloucester City Public Schools
PK- 12 with 18-21 programming 3 schools with about 3500 students.
ALL EDUCATION MAJORS
Gloucester Township Public Schools
K-8 district located in Camden County.
ALL EDUCATION MAJORS
Haddon Township School District
Haddon Township School District is a public school district serving approximately 2,000 students in pre-kindergarten through 12th grade. Located in Camden County, Haddon Township is a medium-sized suburban community with five elementary schools, one middle school and one high school. District initiatives are centered around three core goals which include meeting the individual needs and strengths of all students, delivering on whole child wellness, character, and social/emotional learning, and improving the physical environment through facilities development. #WhereStudentsThrive
ALL EDUCATION MAJORS
Haddonfield Board of Education
Located in beautiful Haddonfield, New Jersey, the Haddonfield School District is ranked in the top 15 of all NJ school districts, according to niche.com. Our strategic goals focused on SEL, Cultural Responsiveness, and Contemporary Teaching and Learning.
ALL EDUCATION MAJORS
Hamilton Township BOE
Preschool through Grade 8 Public School District located in Mays Landing, NJ.
ALL EDUCATION MAJORS
Hamilton Township School District
The Hamilton Township School District is a comprehensive community public school district, serving students in kindergarten through twelfth grade from Hamilton Township, in Mercer County, New Jersey, United States. The district consists of seventeen K-5 elementary schools, three middle schools serving grades 6-8, and three high schools serving grades 9-12. The district's 23 schools has an enrollment of approximately 12,500 students.
ALL EDUCATION MAJORS
Hope Community Charter School
Hope Community Charter School is a small literacy based neighborhood school serving students throughout the City of Camden in1s kindergarten through eighth grade.

We recognize the tremendous impact teachers can have on student achievement, so we recruit, employ, and develop teacher-leaders who meet the definition of "quality professional" based on their character, qualifications, effectiveness, capacity, performance, and expertise. Our teachers' own self-efficacy and the personal messages of accountability, caring, and encouragement they express each day show them to be the heart and soul of Hope Community Charter School.
Early Childhood Ed: Liberal Studies, Literacy,Education (K-12) Subject - Spanish,Elementary Education - Spanish,School Nursing,Special Education,Teacher of Students with Disabilities
Horizon Staffing Resources
Staffing agency specializing in the placement of paraprofessionals, teaching assistants, Social Workers, and Allied Health Professionals
ALL EDUCATION MAJORS
JCC Camps at Medford
The JCC Camps at Medford is a non-profit summer day camp located on 120 acres in Medford NJ. We welcome staff and campers of all faiths and backgrounds. We are hiring counselors, lifeguards, advocates for children with special needs, travel camp staff, sports staff, special activities staff, adventure course staff, kitchen staff and more. We provide daily transportation and lunch to all our staff. Our camp season is June 26 to August 18, 2023. Join our staff and make a difference in children's lives while enriching your own!
ALL EDUCATION MAJORS
Kingsway Regional School District
Kingsway is a limited purpose regional school district that offers its students a rigorous academic program and a myriad of enrichment programs and services for students in grades 7 to 12. Kingsway Regional Middle School (Grades 7 to 8) and Kingsway Regional High School (Grades 9 to 12) cater to the individual needs of our students and promote opportunities for students to pursue their own areas of interest. Our population of approximately 2,700 students is multicultural and reflects the diversity of the communities it serves.
Education (K-12) Subject - Art,Education (K-12) Subject - Biology,Education (K-12) Subject - Chemistry,Education (K-12) Subject - English,Education (K-12) Subject - History,Education (K-12) Subject - Mathematics,Education (K-12) Subject - Music,Education (K-12) Subject - Physics,Education (K-12) Subject - Spanish,Education (K-12) Subject - Theatre,Learning Disabilities,Special Education,Teacher of Students with Disabilities
Knowles Teacher Initiative
Established in 1999 by Janet H. and C. Harry Knowles, the Knowles Teacher Initiative is a nonprofit organization that supports a national network of mathematics and science teachers who are collaborative, innovative leaders improving education for all students in the United States. Through the Knowles Teaching Fellows Program, Knowles supports early-career, high school math and science teachers in their efforts to develop teaching expertise and lead from the classroom. Through the Knowles Academy, Knowles provides professional development services for teachers and customized services for schools and districts that are designed and facilitated by experienced teachers. Visit www.knowlesteachers.org to learn more.
Education (K-12) Subject - Biology,Education (K-12) Subject - Chemistry,Education (K-12) Subject - Mathematics,Education (K-12) Subject - Physics
LEAP Academy University Charter School
The LEAP (Leadership, Education and Partnership) Academy University Charter School (LEAP or the School) is a comprehensive K-12 public charter school serving students in Camden City, NJ. The School focuses on providing a college preparatory education with an emphasis on the content areas of Science, Technology, Engineering and Mathematics (STEM). - See more at: http://www.leapacademycharter.org/about_us.html#sthash.zeQFgMCz.dpuf
ALL EDUCATION MAJORS
Lenape Regional High School District
Lenape Regional High School District is located in Burlington County, NJ and serves approximately 7,000 high school students from Mount Laurel, Evesham, Medford, Medford Lakes, Shamong, Southampton, Tabernacle and Woodland.  Lenape, Shawnee, Cherokee, and Seneca, are our 9-12 high schools, as well as Sequoia, our Alternative Program.

The Lenape District is a great place to work, offering competitive salaries and benefits and a supportive professional environment.  We often identify staff who are not yet fully certified teachers and support them through professional development and/or alternate route options while maintaining stable employment in a non-certified position.
Counseling in Education Settings,Education (K-12) Subject - Art,Education (K-12) Subject - Biology,Education (K-12) Subject - Chemistry,Education (K-12) Subject - English,Education (K-12) Subject - History,Education (K-12) Subject - Mathematics,Education (K-12) Subject - Music,Education (K-12) Subject - Physics,Education (K-12) Subject - Spanish,Learning Disabilities,School Psychology,Special Education,STEM Education,Teacher of Students with Disabilities
Lindenwold Public Schools
The Lindenwold School District is a K-12 district that serves the students of Lindenwold.  We are looking for educators that are committed to helping students succeed and will form positive relationships with our students.
ALL EDUCATION MAJORS
Little Egg Harbor School District
Through open and collaborative communication among students, staff, parents, and the community, the Little Egg Harbor School District will provide modern facilities that support a culture of high expectations for individual achievement for all students.  Students and staff will practice the value of good stewardship of resources by maintaining a sustainable environment for learning.  A robust system of support, intervention, and enrichment will include a diverse range of experiences through access to supportive technology, after school programs, township agencies, and health and wellness initiatives that encourages, institutes, and rewards life-long learning in our students.
ALL EDUCATION MAJORS
Little Kicks Soccer
LITTLE KICKS SOCCER is a mobile soccer program designed specifically for children ages 18 months to 8 years old. Through the use of fun and silly games, we naturally incorporate exercise to increase the physical activity of each child as they begin to explore their own capabilities. All classes focus on developing motor skills, encouraging team spirit, and instilling self-confidence in a non-competitive atmosphere.
ALL EDUCATION MAJORS
Maple Shade BOE
The Maple Shade School District is the home of over 2400 students, PK-12th grade. The student population is diverse in many ways and all students benefit from our demographic profile.  Maple Shade Schools offer a well-rounded complete education to our students. At the elementary schools, there is a strong emphasis on reading/language arts literacy and math. As students reach junior/senior high school, they have a wide variety of academic offerings, including honors and advanced placement classes. In the last several years, we have put a particular emphasis on providing STEM (Science, Technology Engineering, and Mathematics) activities throughout the curriculum.
ALL EDUCATION MAJORS
Marion P Thomas Charter School
Marion P. Thomas Charter School (MPTCS) was started by the community, for the community, to improve the community through education. The late Charles E. Thomas, pastor emeritus of The New Hope Baptist Church, served as the catalyst for starting the school, and his wife, Marion P. Thomas, served as the inspiration. Pastor and Mrs. Thomas, along with dedicated members of the church and the Newark community, diligently worked together to establish the school, which opened its doors in 1999 with 60 students in Kindergarten through Second grade. In 2013, MPTCS merged with Visions Academy Charter High School, which was founded by members of Saint James AME Church, to become a PreK - 12th-grade school community.
ALL EDUCATION MAJORS
Mastery Schools
About Mastery:

We believe educational inequity is the most pressing social problem facing our country and the civil rights issue of our day. Mastery exists to help solve this problem. Our ultimate goal is to create a model urban school district that serves all students with excellence. We are organized around one driving mission: All students learn the academic and personal skills they need to be truly prepared for postsecondary success and able to pursue their dreams. To fulfill this mission, we attend to the whole child - academically and emotionally - matching high expectations for students with high levels of support.
Mastery Charter Schools is a nonprofit network of more than 20 schools serving over 13,500 students in Philadelphia and Camden. We are the largest turnaround school.
ALL EDUCATION MAJORS
Mastery Schools
About Mastery:

We believe educational inequity is the most pressing social problem facing our country and the civil rights issue of our day. Mastery exists to help solve this problem. Our ultimate goal is to create a model urban school district that serves all students with excellence. We are organized around one driving mission: All students learn the academic and personal skills they need to be truly prepared for postsecondary success and able to pursue their dreams. To fulfill this mission, we attend to the whole child - academically and emotionally - matching high expectations for students with high levels of support.

Mastery Charter Schools is a nonprofit network of more than 20 schools serving over 13,500 students in Philadelphia and Camden.   We are the largest turnaround scho
ALL EDUCATION MAJORS
Mathnasium of Washington Township
Mathnasium is a Math-only Learning Center.

We are looking for College students and above majoring in Math or related fields who can tutor students in Math.

Applicants must be "passionate about Math"  and able to work with students from second grade through pre-Calculus. Part-time hours may include 4-8 evenings and 10-2 Saturdays during the school year, and will continue through the Summer with morning and evening hours.

Candidates must pass a Math Literacy Test and will be subject to a background check.   The pay is competitive. Those interested must send a resume and an unofficial college transcript via email.
ALL EDUCATION MAJORS,Education (K-12) Subject - Mathematics,STEM Education
Millville Board of Education
Millville Public Schools is located in Cumberland County, NJ, approximately 45 miles southeast of Philadelphia, PA.  The District consists of nine schools ranging from grades preschool through 12.
ALL EDUCATION MAJORS
Monroe Township Public Schools
Monroe Township Public Schools is comprised of 6 schools across 42 square miles in beautiful South Jersey.  Our four elementary schools include Holly Glen, Oak Knoll, Radix, and Whitehall, ranging from grades Pre-K through 4. Williamstown Middle School serves students from grades 5 through 8 and Williamstown High School 9 through 12.

Paying homage to the town's Squankum roots, we cheer for the Braves! With over 800 staff members and 6,000 students, it's easy to see why we are so proud! Excelling in all fields from Academics to Athletics, our student body rises far above all aspirations and expectations. Paired with a dedicated, diligent staff, the entire community of Monroe Township Public Schools is a monumental force that continues to thrive. GO BRAVES!
ALL EDUCATION MAJORS
Morris-Union Jointure Commission
The Morris-Union Jointure Commission (MUJC) is a regional collaborative public school district that provides services and programs to meet the needs of its 30 constituent school districts.  MUJC provides public school programs in supportive environments for students with autism or autistic-like behavior at the two Developmental Learning Centers (DLCs) it operates in New Providence and Warren, New Jersey.  The MUJC continually expands its programs and services to meet the growing needs of its educational community.
Autism Spectrum Disorders,Special Education,Teacher of Students with Disabilities
New Horizons Community Charter School
New Horizons Community Charter School(NHCCS) is a Kindergarten through 8th grade school, with a student enrollment of over 600 students. The school boasts of a diverse faculty, all entrusted with providing our students with rigorous, data driven instruction as well as supporting their social and emotional development.

The Mission of the New Horizons Community Charter School is to educate, enlighten, and enrich the lives of our students by providing them with standards of excellence. We believe that all children can learn, and in collaboration with our school community, they will flourish into productive citizens of society.
ALL EDUCATION MAJORS
New Jersey Department of Children and Families
The Department of Children and Families is New Jersey's first comprehensive agency dedicated to ensuring the safety, well-being and success of children, youth, families, and communities. The agency is mandated to investigate allegations of abuse and neglect, assist with child welfare needs, and provide services to families.
ALL EDUCATION MAJORS
Newark Public Schools
Newark Public Schools is committed to ensuring that all of Newark's students graduate to succeed in the college or career of their choice; it is our responsibility to build their academic, social and emotional skills necessary to navigate a path to be successful and productive adults. To help NPS achieve this goal we must continue to make great strides to build and sustain our community of excellent educators.

NPS is a great place to work. We have an incredibly diverse population and offer tremendous support and development for our teachers to insure that we will see dramatic gains in student achievement.
ALL EDUCATION MAJORS
NJSchoolJobs.com
NJSchoolJobs.com is the leading advertiser for K-12 educational job opportunities throughout New Jersey.  Job seekers may register for free to receive customized job alerts sent daily or in real-time via email or text message.
If you're looking for a job in a K-12 public school/district, charter school, private or parochial school, NJSchoolJobs has opportunities available to fit your desired school/district and position.  You'll find teaching, coaching, support staff, and administrative vacancies available at www.njschooljobs.com.
ALL EDUCATION MAJORS
PASSAIC PUBLIC SCHOOLS
Passaic Public Schools has a diverse student body, with the ethnicity of students on October 14, 2016 being Hispanic/Latino 13,754 (92.26%); Black 693 (4.65%); Asian 252 (1.69%); Pacific Islander 28 (0.19%); White 175 (1.17%); and Other (0.04%). There were also a total of 7,160 (48.03%) female students and 7,748 (51.97%) male students. There were also 2,174 special education students that represent 14.58% of the student population and 3,400 (22.81 %) represent Limited English Proficient (LEP) students.
ALL EDUCATION MAJORS,Autism Spectrum Disorders,Learning Disabilities,Special Education,Teacher of Students with Disabilities
Paterson Public Schools
Guided by the principle of "Preparing All Children for College and Career," the Paterson Public School District is working to draw out the true potential within every student to become life-long learners and 21st century leaders in their communities, their nation, and the world. With more than 40 languages spoken in its classrooms, the Paterson Public School District is among the most diverse in the state. The 2018-2019 total district enrollment is 24,987 students, which includes 24,151 students in kindergarten to 12th grade plus 683 pre-kindergarten students and 153 adult school students. An additional 2,888 pre-K students are educated through partnerships with pre-K community providers.
The Paterson Public School District has been under state control since 1991.
ALL EDUCATION MAJORS
Paulsboro Public Schools
Paulsboro is compact community of 6,000 residents.  This historic community is the site of the first federal land purchase.  On July, 5, 1776, the Congress of the new nation purchased 100 acres of land in Paulsboro for the purpose of building a fort to defend Philadelphia.  Fort Billingsport was built and played a key role in the American Revolution. 

Today, the community is an industry hub in addition to being a very livable community.   The borough is host to a number of industries including Exxon-Mobil and a newly developed river port.

Paulsboro is a multi-cultural, multi-generational village where family and diversity are celebrated.  Paulsboro Pride is not just a saying but rather a way of life.   The district schools serve just over 1,200 students including high school pupils from
ALL EDUCATION MAJORS
Pemberton Township School District
Pemberton Township Schools serves approximately 4,500 students from Pemberton Township, Pemberton Borough and Joint Base McGuire-Dix-Lakehurst. With a dedicated early childhood education center serving 3 and 4 year-old pre-kindergarten students, five elementary schools (grades kindergarten through 5th), two middle schools (one for grade 6, another for grades 7 and 8), and high school (grades 9-12), Pemberton Township Schools provide a quality, comprehensive education for all students.

Students get a head start on learning in Pemberton with the Early Childhood Education program, where three and four year olds thrive in our free, full-day educational program. In our elementary schools, reading and writing skills are taught across the curriculum, supported by numerous literacy resources, suc
Counseling in Education Settings,Education (K-12) Subject - Biology,Education (K-12) Subject - English,Education (K-12) Subject - History,Education (K-12) Subject - Mathematics,Elementary Education - English,Elementary Education - Liberal Studies, Literacy Studies,Elementary Education - Math/Science,Elementary Education - Mathematics,English as a Second Language,Learning Disabilities,Special Education,Teacher of Students with Disabilities
Penns Grove-Carneys Point Regional School District
The Penns Grove-Carneys Point Regional School District is the center of learning and research for our students and staff. Through the support of the parents and residents of our communities, we have been able to provide a very positive learning environment for our students. Classrooms and libraries are the hub for research, information and communication received from around the world in a matter of seconds for our staff and students. Our district consists of one high school, one middle school and three elementary schools.

Our Mission
Building a School Community of Leaders and Achievers

Our Vision
Uniting school, family and community to create a successful future for all
ALL EDUCATION MAJORS
PENNSAUKEN BOARD OF EDUCATION
The Pennsauken Public School District serves over 5,000 students from Pre-Kindergarten through Grade 12 in one early childhood center, four elementary schools, an intermediate school, a middle school, an alternative high school, and a comprehensive high school. Students and their families are supported by a staff of over 450 professionals and an additional 360 full and part-time support staff.
Education (K-12) Subject - History,Education (K-12) Subject - Mathematics,Education (K-12) Subject - Music,Elementary Education - American Studies / Social Studies,Special Education,Teacher of Students with Disabilities
Pineland Learning Center, Inc.
Pineland Learning Center, Inc. (PLC) is an accredited day school serving children with behavioral, social, emotional and academic challenges. For nearly 32 years, PLC has provided special education services for students in grades K-12 throughout southern New Jersey. The safe, structured and behaviorally managed environment at PLC facilitates the development of the child to his or her full potential, and allows students to focus on building skills that last a lifetime.
Education (K-12) Subject - Art,Education (K-12) Subject - Biology,Education (K-12) Subject - English,Education (K-12) Subject - History,Education (K-12) Subject - Mathematics,Education (K-12) Subject - Music,Elementary Education - American Studies / Social Studies,Elementary Education - Liberal Studies, Literacy Studies,Elementary Education - Math/Science,Learning Disabilities,School Psychology,Special Education,Teacher of Students with Disabilities
Pinelands Regional School District
7-12 Regional School District in Southern Jersey-
Once a Wildcat, Always a Wildcat!
ALL EDUCATION MAJORS,Education (K-12) Subject - English,Education (K-12) Subject - Mathematics,Education (K-12) Subject - Spanish,Learning Disabilities,Reading Education,Special Education,Teacher of Students with Disabilities
Rowan Global Learning & Partnerships
Rowan Global Learning & Partnership offers academic programs at both the graduate and undergraduate level that are designed to help you attain the credentials needed to reach your personal and professional goals in a way that accommodates your busy schedules. We currently offer 167 programs including master's degrees, doctoral degrees, certificate, and certification programs. Programs are available on campus, online, hybrid, and at locations throughout New Jersey.
ALL EDUCATION MAJORS
SALEM CITY SCHOOL DISTRICT
The Salem City School District will be a high-performance district as demonstrated by the Salem City students who: Exceed state standards in literacy and computation, develop intrinsic motivation to pursue education in and outside of the classroom setting, master the skills necessary to retrieve and analyze information, and become lifelong learners.
Early Childhood Ed: Liberal Studies, Literacy,Education (K-12) Subject - Chemistry,Elementary Education - Mathematics,Learning Disabilities,Reading Education
South Orange and Maplewood School District
The mission of the South Orange Maplewood School District is to empower and inspire each student to explore and imagine, to pursue personal passions, and to collectively create a better future by creating a learner-centered environment through multiple pathways; re-imagined structures, systems and supports; innovative teaching; partnering with families; and maximizing community expertise and resources.
ALL EDUCATION MAJORS,Education (K-12) Subject - Mathematics,Education (K-12) Subject - Physics,Education (K-12) Subject - Spanish,Elementary Education - English,Learning Disabilities,School Nursing,Special Education,Teacher of Students with Disabilities
Tall Pines Day Camp
Campers maximize summer-time fun while maintaining a recreational balance with athletic activities from basketball and gaga to swimming, soccer and miniature golf.
ALL EDUCATION MAJORS
The Handwork Studio
The Handwork Studio is a nationally recognized organization that centers on handwork education. A blend of a traditional summer camp and experiential learning, our programs help kids develop new skills, discover their capabilities, and embrace the power of innovation in a nurturing environment. We strive to be an inclusive and diverse community committed to creating a holistic environment where all campers and staff feel included, respected, and celebrated.

The Handwork is located in 7 locations throughout DC, PA. MD, and VA where kids ages 5-16 learn hands-on skills like robotics, machine sewing, fiber arts, fashion design, woodworking, architecture, and more. Throughout our unforgettable summers, we encourage campers to develop an internal sense of pride by being kind to themselves, l
ALL EDUCATION MAJORS
The Learning Resource Center- South
The Learning Resource Center-South (LRC-South) promotes the practices of inclusive education- proactively planning for the needs of all learners- through the integration of professional learning opportunities, family and community events, resources and services. The LRC-South at Rowan University is a partnership with the NJ Department of Education, Office of Special Education and is funded by federal Individuals with Disabilities Education Act (IDEA) Part B funds. The LRC Network pursues the goal of increasing opportunities and improving educational outcomes in special education, through the availability of resources, services and professional learning opportunities.
ALL EDUCATION MAJORS
The Malvern School
The Malvern School was founded in 1998 with a philosophy to deliver a high quality educational program for children between the ages of 6 weeks and 8 years. Much different than a daycare, our degreed teachers focus on your child's physical, emotional, and cognitive growth. Our curriculum is designed to meet or exceed the standards established by the National Association for the Education of Young Children (NAEYC), the nation's largest early childhood accrediting organization. The Malvern School has locations in Pennsylvania and New Jersey and our schools are open year round with full and half day enrollment options.
ALL EDUCATION MAJORS
Township of Franklin Public Schools
Elementary School District K-6
ALL EDUCATION MAJORS
Trenton Public Schools
The Trenton Public Schools (TPS) is a comprehensive community public school district, serving students in pre-kindergarten through twelfth grade from Trenton, in Mercer County, New Jersey and includes fourteen elementary schools, four middle schools, an early childhood center, and three high schools.
ALL EDUCATION MAJORS
Washington Township School District
Washington Township School District is located in Gloucester County, NJ. The district has 11 schools and provides educational programs and services Pre-School through Grade 12. The special education department provides specialized instruction and related services for students ages 3 through 21.
Learning Disabilities,School Psychology,Special Education,Teacher of Students with Disabilities
West Windsor Plainsboro RSD
West Windsor-Plainsboro Regional School District serves the central New Jersey municipalities of West Windsor and Plainsboro, diverse suburban communities of approximately 42,000 residents. The townships are located midpoint between the metropolitan areas of New York and Philadelphia, and contain one of America's leading research centers, serving as home to such technological leaders as the David Sarnoff Research Center, Merrill Lynch, and FMC Corporation. The area has been recognized in several publications as one of the top suburban communities in the area.

Because of the influence of the high number of well-educated professionals residing in the area, West Windsor-Plainsboro School District reflects the lifestyle of a community that takes pride in its continuing tradition of academic a
ALL EDUCATION MAJORS
Westampton Township Public Schools
Prek- 8 district with approximately 1000 students. Conveniently located near I295 and the NJ turnpike.
Elementary Education - Spanish,Special Education,Teacher of Students with Disabilities
Y.A.L.E. School
Y.A.L.E. is a community of schools that provides a positive approach to learning for students with disabilities ages 3-21 who need a specialized educational setting.
ALL EDUCATION MAJORS