LRC-South
LRC-South
**Limited Reopening Announcement**
Effective Monday, September 28th, the LRC-South is open on a limited basis. Patrons can utilize LRC Xpress, our new resource and production express pick-up service! Learn more about LRC Xpress and the creative way we will continue to provide our services!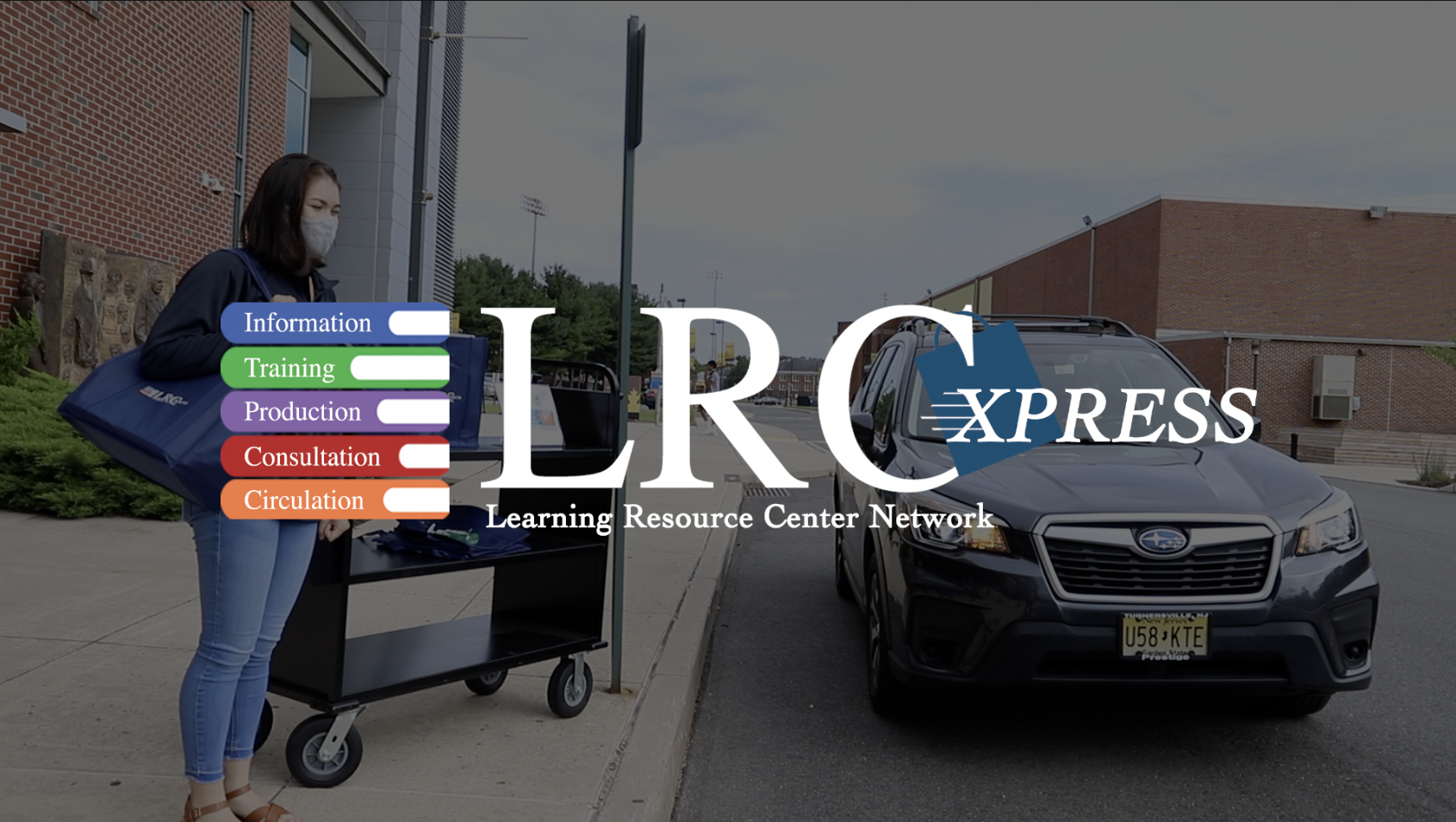 Along with LRC Xpress services, please check out our vast collection of Online Resources and Video Resources. Check back often as we make regular updates and add new offerings. 
Stay connected with us through our social media (Facebook, Instagram, and Twitter) for additional updates. For additional information on Rowan's policy, please visit www.rowan.edu/virusinfo.
Learning Resource Center-South
---
The Learning Resource Center-South has officially opened its doors at Rowan University! Housed on the ground floor of James Hall in the Center for Access, Success and Equity (CASE) in the College of Education, the LRC-South offers materials and resources that support the education of students with disabilities, helping them to succeed and to achieve in the least restrictive environment. 
The LRC-South at Rowan University is a partnership with the New Jersey Department of Education Office of Special Education and 100% funded by federal Individuals with Disabilities Education Act (IDEA) Part B funds (CFDA #84.027A).  
*Membership to the LRC-South is available to the Rowan community and the general public for just $2.00 per year cash only. 
The LRC-South offers a variety of services including the following:
Training & Consultations: In-service workshops, webinars, and technical assistance to educators and parents of students with disabilities.
Production Area: An open workroom with laminators, Ellison machines, poster printers, button makers, and much more.
Resource Lending Library: An extensive collection of current resources. To browse our online database click here. 
Monthly Events: A variety of activities, including Make It & Take It!, Family/Community Events, Educator Workshops, and Webinar.
Mobile Outreach: Free delivery of classroom materials and resources to your school's office. 
Hours of Operation
Monday, Tuesday, and Wednesday: 8:30AM - 5:30PM
Thursday: 8:30AM - 7:00PM
Friday: 8:30AM - 4:00PM
2nd Saturday of each month: 9:00AM - 12:00PM
Contact Us 
For additional information, contact us at 856-256-4704 or at LRC_south@rowan.edu.
James Hall Rm 1140 - 201 Mullica Hill Rd, Glassboro, NJ 08028
Visitor parking is available by going to the Welcome Gate, 1 Memorial Circle off of Route 322. The guard will direct you to parking during normal business hours. If the guard is not present, call 856-256-4922 for assistance. For driving directions please visit Rowan's campus map. Download for parking and walking map.