Shelley Zion
Shelley Zion
Shelley Zion, Ph.D.

Professor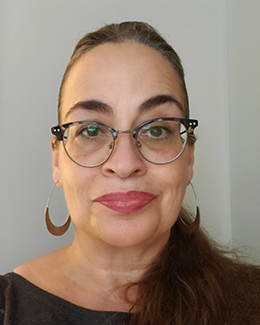 Educational Leadership, Administration and Research
Contact Info
856-256-4742
Herman D. James Hall 2050
Biography
Dr. Shelley Zion is Professor of Urban Education in the department of Educational Leadership and Research (ELAR) at Rowan University, where she teaches in the PhD and EdD programs, mentors doctoral students, and leads three research labs: the Transformative Student Voice (TSV) Research Lab which supports educators to center student voice in their schools and communities, the Partnerships for Educational Equity and Research (PEER) Lab which uses a research practice partnership model to work with school districts on DEI work, and the Critical Consciousness & Transformational Learning (CCTL) Research Lab which is engaged in a longitudinal study of education leaders and their evolution as justice oriented educators.
In these roles, Dr. Zion coaches leaders, and leads training, research and community partnerships focused on issues of access, success, and equity. Her work seeks to understand how institutions, social systems and individual experiences create and sustain systems of power and privilege that ensure access for some while excluding others. 
This research is situated within a framework of sociopolitical development, informed by a range of critical theoretical perspectives, and advanced by an understanding of the nature of both individual and systemic change.  This framework requires that to impact a transformation of the current public education and other social systems towards goals of equity and social justice, we must work to disrupt dominant ideologies by creating spaces in which people begin to develop a critical understanding of the cultural, political, economic, and other institutional forces that perpetuate systems of privilege and oppression. We must work to develop a critical consciousness, reflective practice, and commitment to action in relation to institutional structures, policies, and practices and transform those systems towards healing historical wounds, dismantling oppressive systems, and creating equitable access to opportunity.  This work evolves at three levels, with leaders, educators, and students. 
At the systems level, with organization, state, district, and school leaders to improve and inform the ways that education systems are constructed to provide access and equitable opportunities for all and explicitly address areas of inequity in outcomes for our most marginalized populations. 
As an educator, with community members, education leaders, in-service, and pre-service teachers to develop a critical understanding of the cultural, political, economic, and other systemic forces that create and perpetuate systems of privilege and oppression and to develop a critical consciousness, reflective practice, and commitment to action in relation to the policy, curriculum, pedagogy, and practices they employ.
Finally, with young people to develop civic engagement, collective agency, empowerment and activism through youth participatory action research, critical civic inquiry, transformative student voice, and quality policy arguments. 
Since 2002, her research work has focused on issues of school and community reform, locating the voices of students as key informants in systems change approaches.  Dr. Zion has been the recipient of grant funding for a range of research projects, including:
Critical Civic Inquiry, funded by the Spencer Foundation, which included a quasi-experimental research design focused on exploring the impact of including students in school reform decisions in 10 secondary schools,
Measuring Youth Policy Arguments project, funded by Spencer and the Hewlett Foundation, which is charged with developing reliable and valid measures of the quality of youth policy arguments,
Student Voice Leadership Project, which examines the impact and scalability of student voice initiatives on School and District policy and practices, funded by the Hewlett Foundation,
Critical Civic Inquiry 2.0, funded by Jobs for the Future, which examines contextual factors and the impact of participation in student voice projects on student outcomes, and
the Utilization of Evidence from Youth Participatory Research (YPAR) in School and District Decision Making funded by the WT Grant Foundation,
the Centering Students in School Climate Transformation Grant, which supports four districts in South Jersey, funded by the US Department of Education, and
the Building Capacity and Research Infrastructure in Action Civics Programing, funded by the Spencer Foundation.
In addition to thirty four articles and chapters, Dr. Zion and the TSV team is currently under contract with Harvard Education Press for a two book series on their research over the past 15 years.
https://www.researchgate.net/profile/Shelley_Zion
https://scholar.google.com/citations?user=61FEDboAAAAJ&hl=en