News
News
News
Congratulations to the following College of Education faculty members for being awarded the following grants for AY 2018-2019
College of Education Assistant Professor Travel Award – Dr. Brent Elder and Dr. Hajime Mitani
College of Education associate Professor Research Grant – Dr. Carol Thompson and Dr. Rob Wieman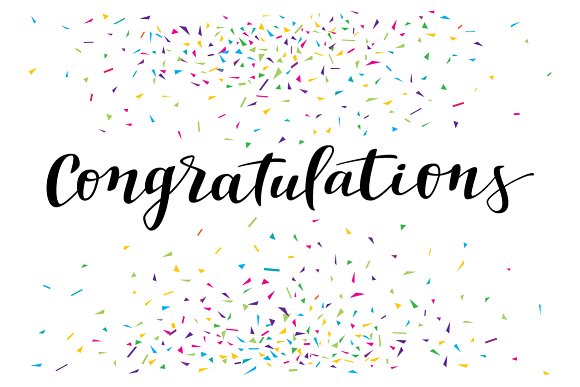 Kush and Hazel Visit the Rowan Reading Clinic!
Summer is a great opportunity to brush up on reading and writing skills and Rowan University's summer Reading Clinic is a great place for children to learn how to become more successful with these important skills.  During the last week of our summer session, the children had two special visitors from FURever As Friends.  Kush and Hazel, two therapy dogs, came to the clinic to listen to our children read, and our children loved these dogs! 
On the last day of summer clinic, we will welcome Pippin, a seeing eye dog in training, as well as Michael Muhlbaier for our end of clinic celebration.  Michael creates fabulous balloon art for the children and talks to them about how he learned his craft:  through reading!
Rowan University Reading Clinic runs fall, spring and summer sessions. Fall and spring sessions meet every Monday and Wednesday after school for one hour.  Summer session meets Monday through Thursday for the month of July.  If you are interested in having your child attend our Reading Clinic, please call Kelly, our secretary, at 856-256-4769, or email her at berardelli@rowan.edu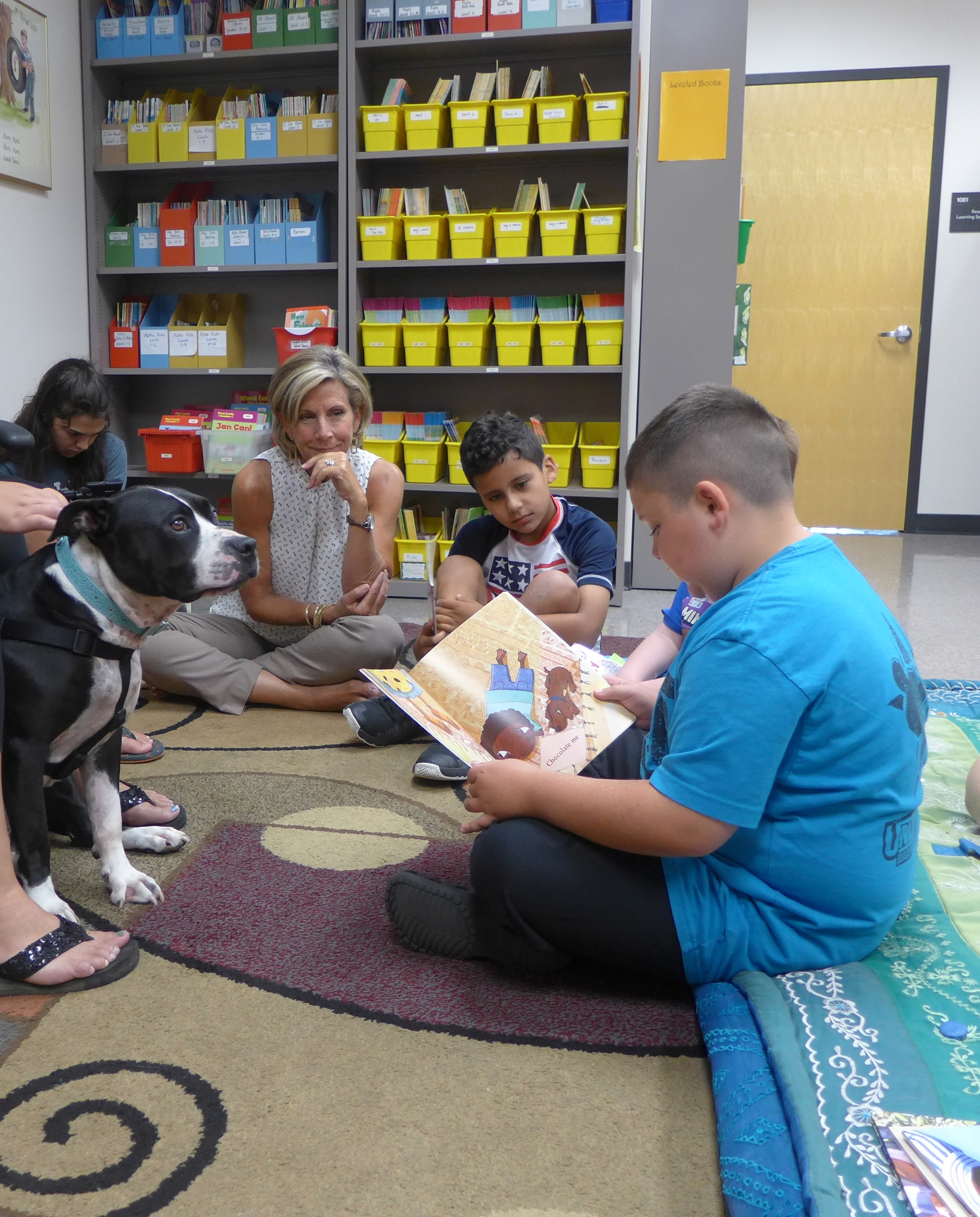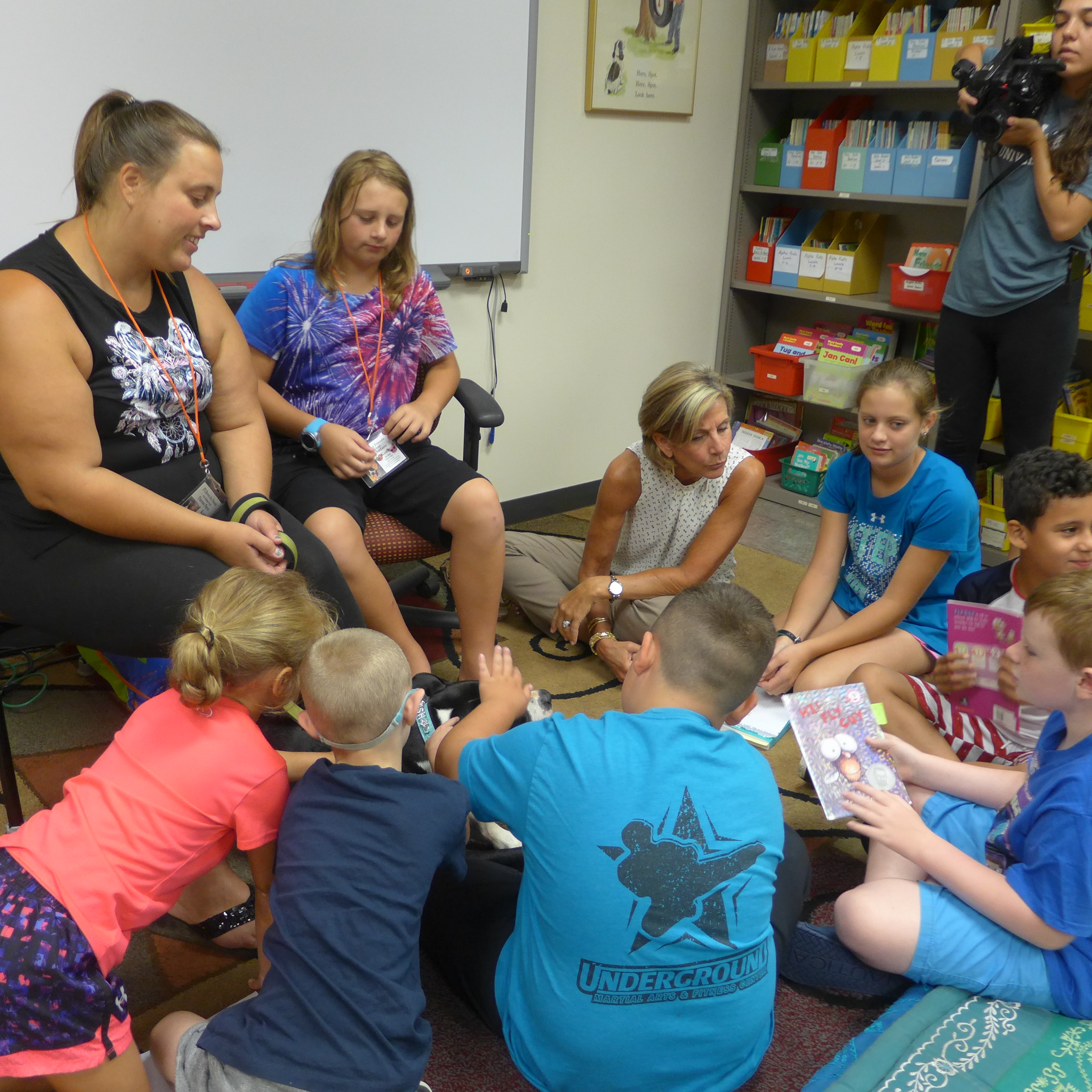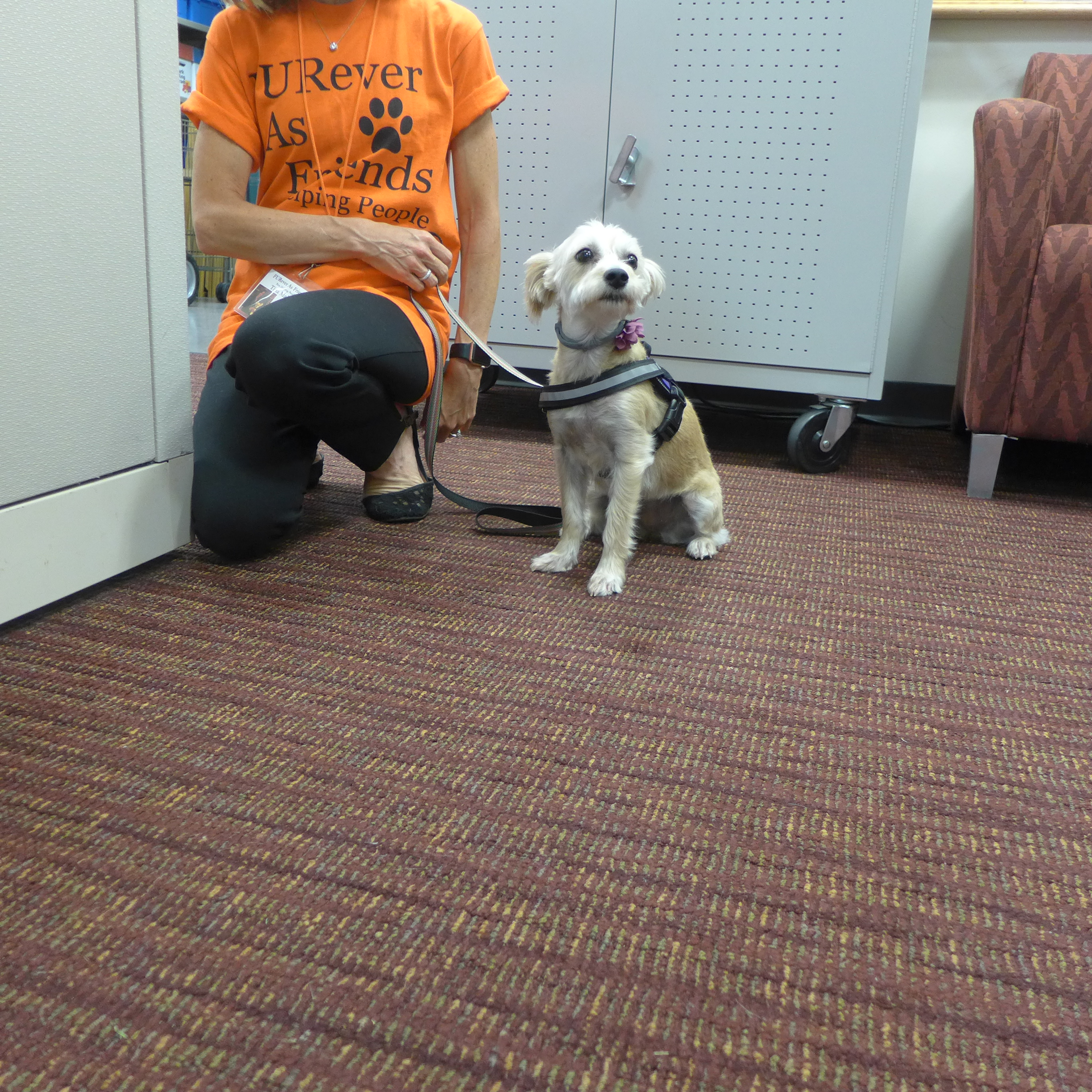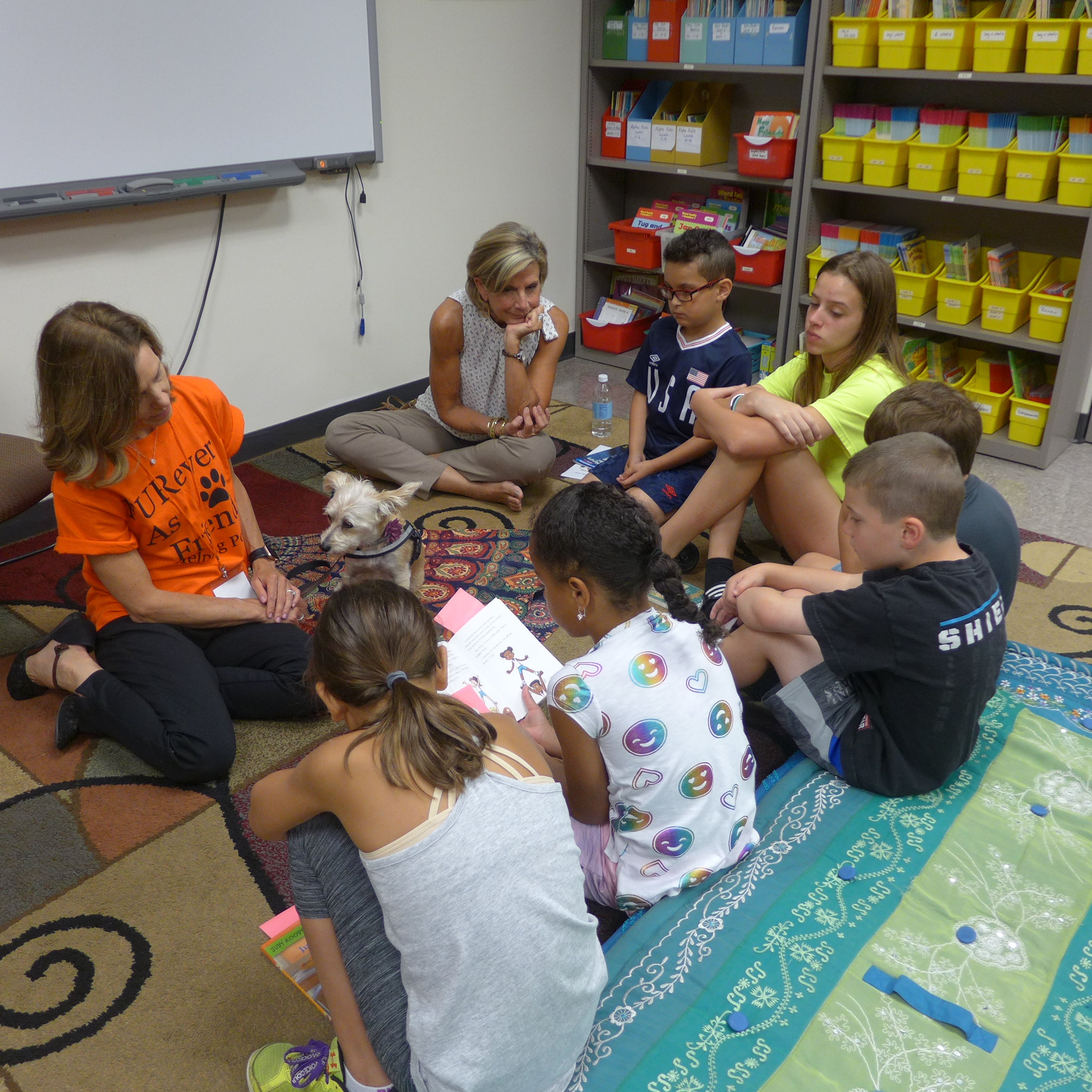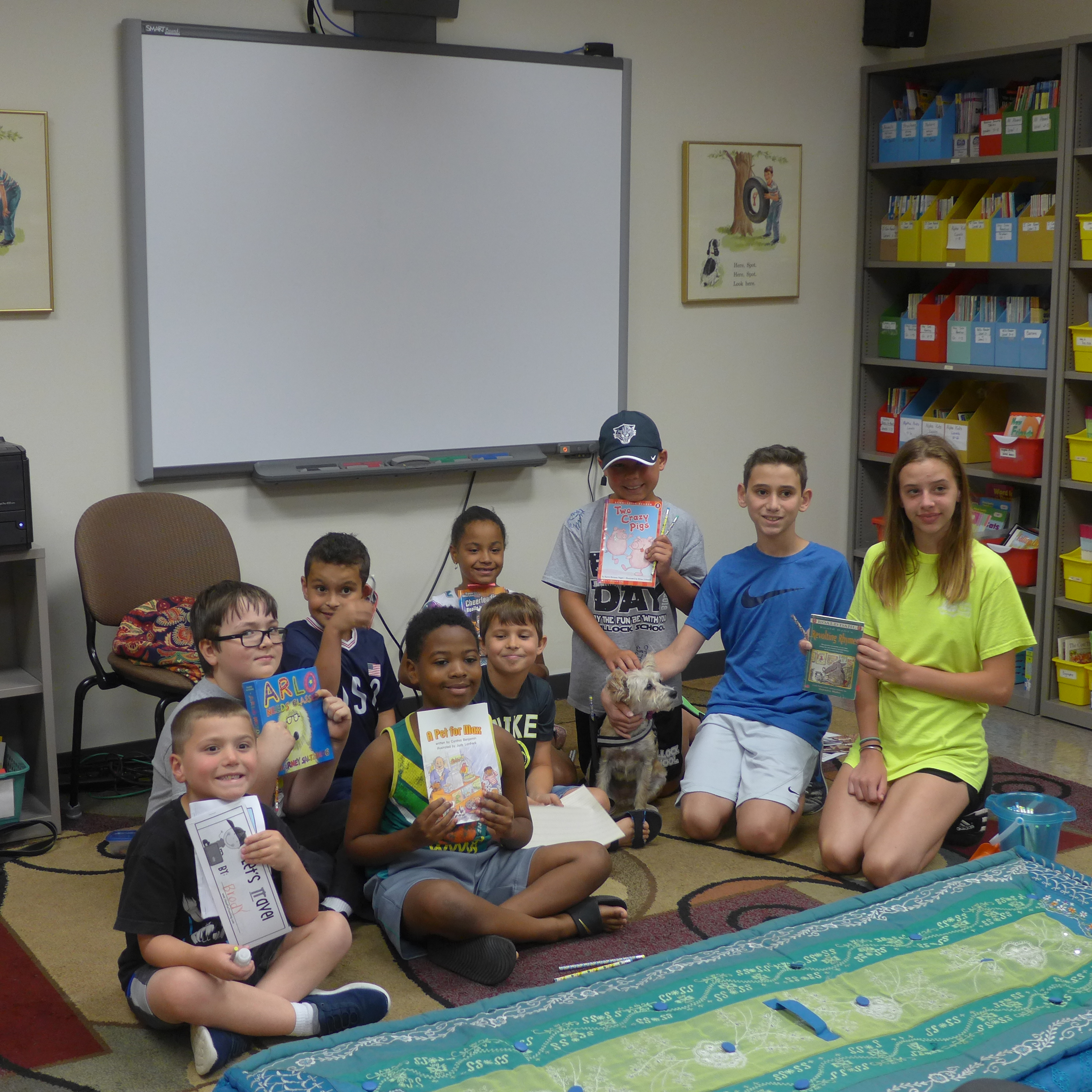 Summer 2018 EduAdventures Camp
Week 1 of EduAdventures was great! We are excited for all the adventures our campers will experience as we head into Week 2! EduAdventures is an 8-week long summer camp hosted by the College of Education for campers entering grades 1 through 7. Camp adventures include educational and career experiences, interactive experiments, and lots of indoor/outdoor plan and exciting field trips!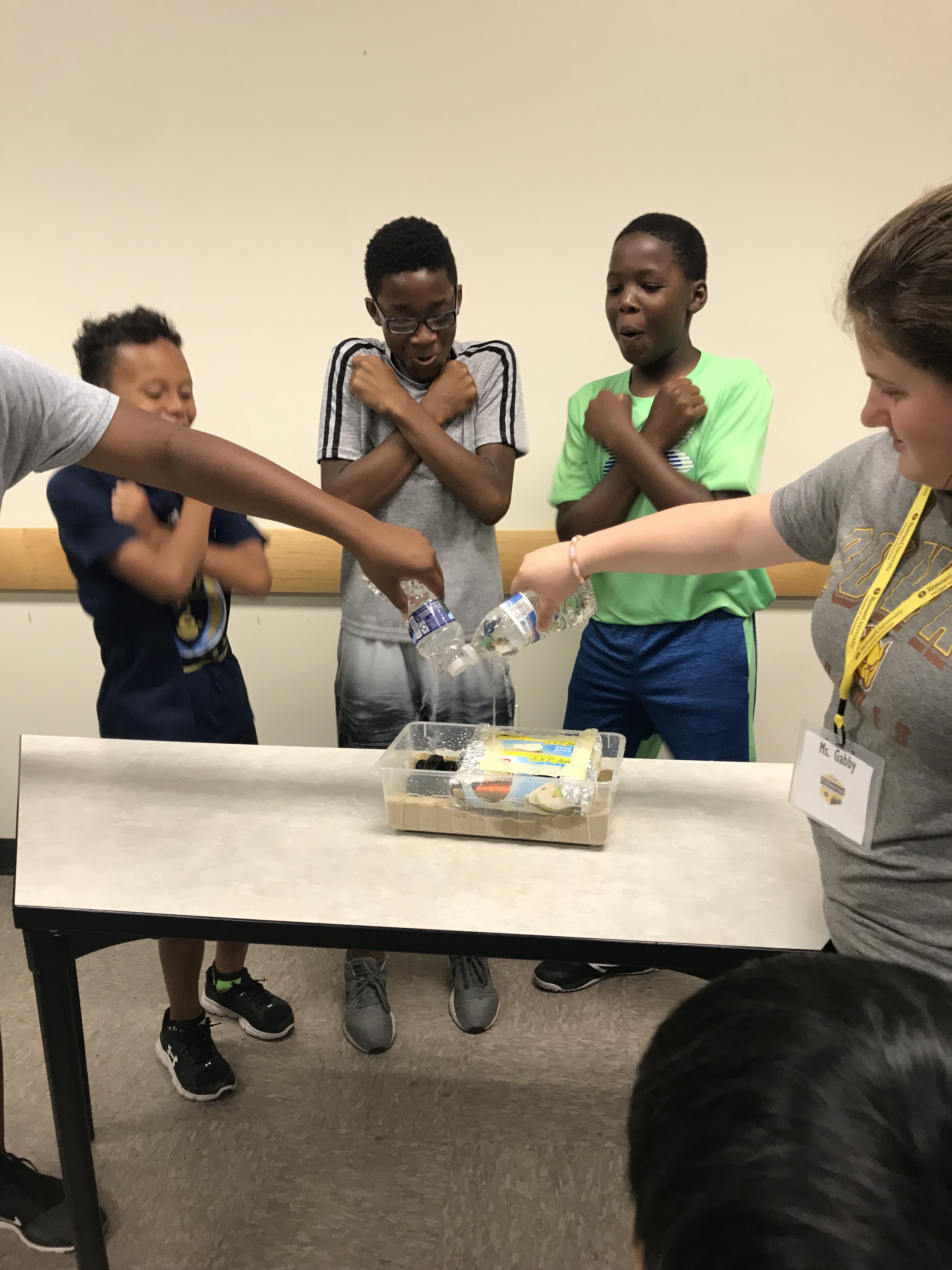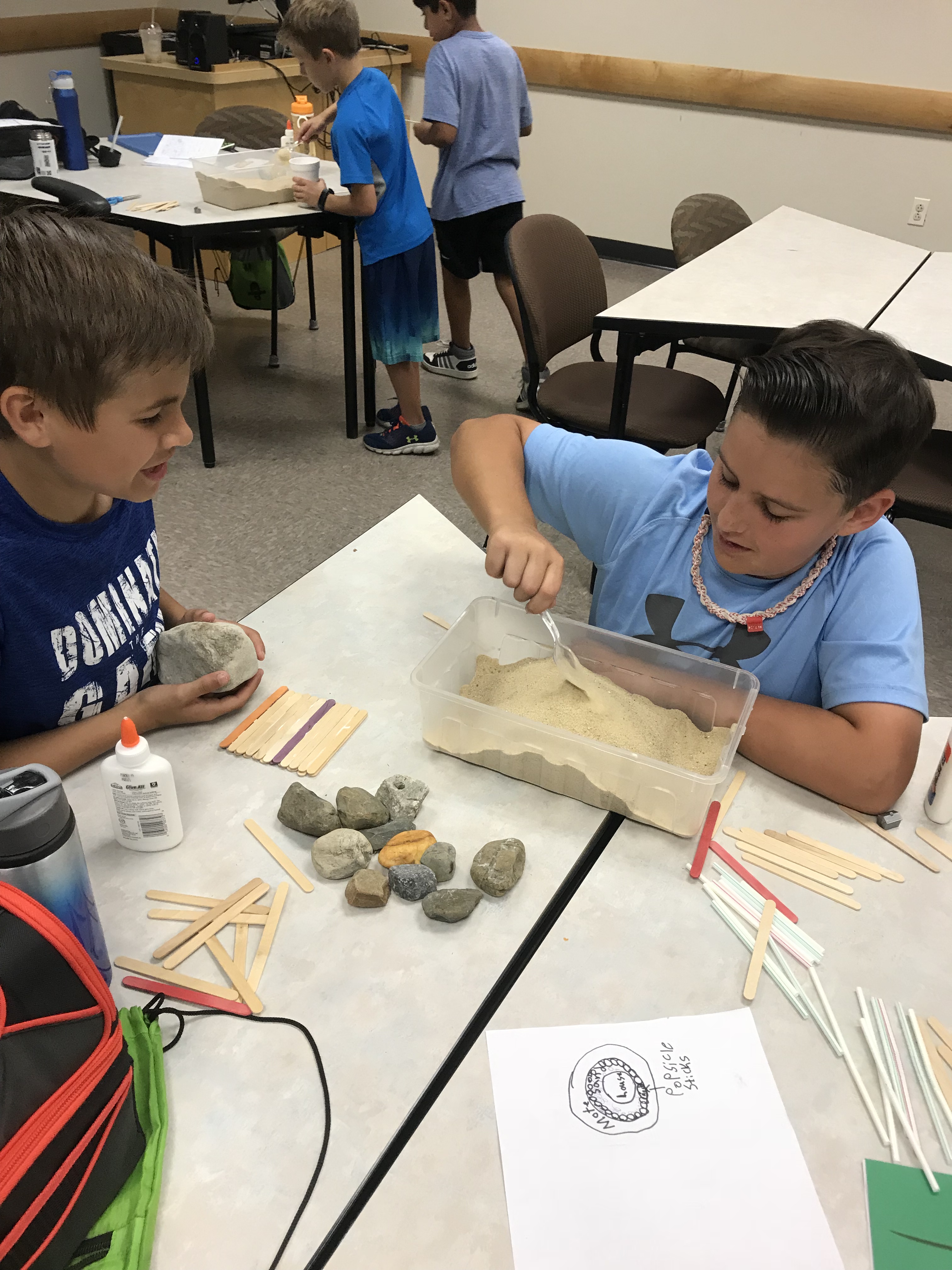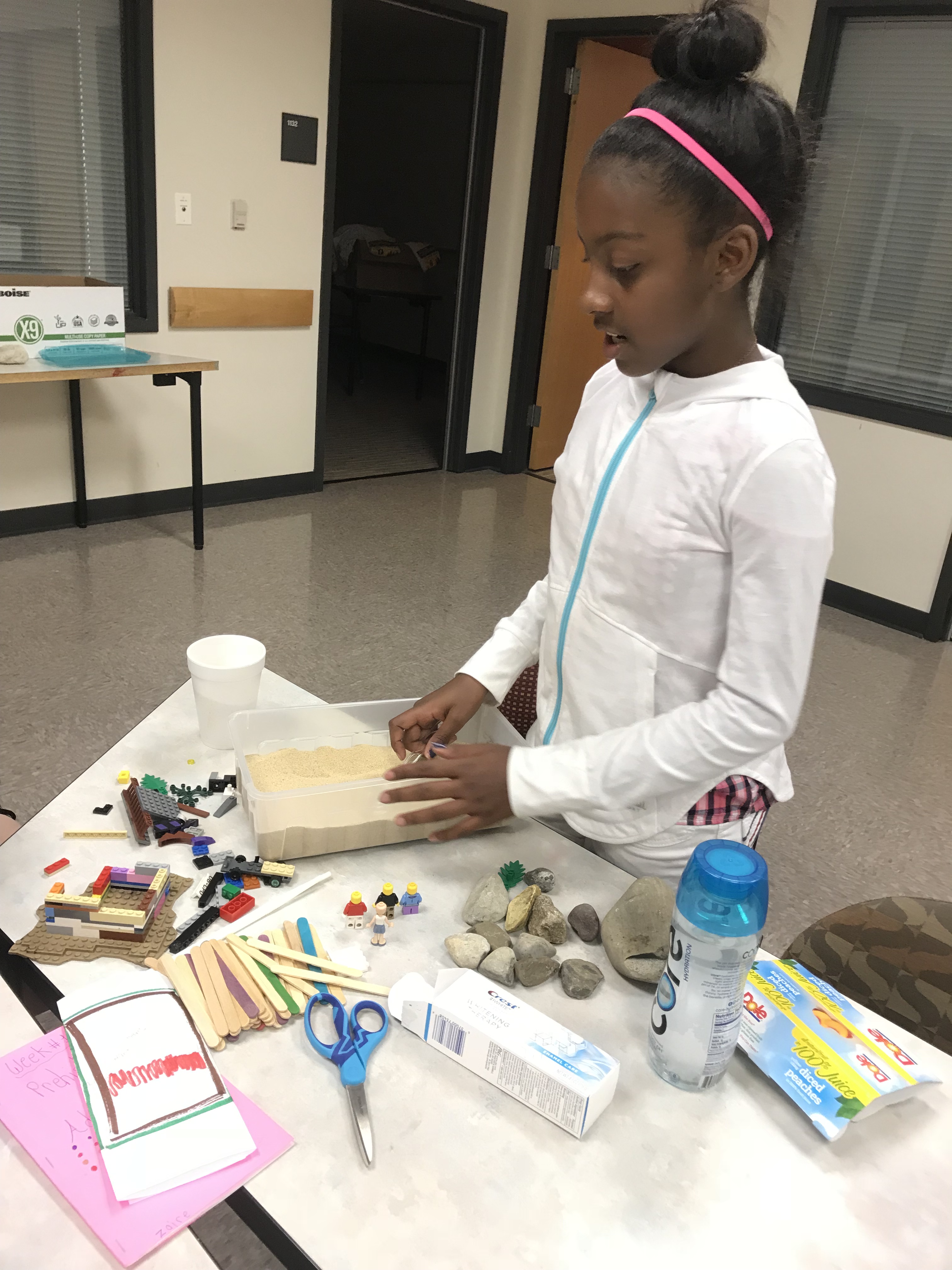 Please enjoy this video of a day in the life of Naveen Khan. Naveen is pursuing a M.A. in Special Education.
We welcome the LEAP Academy students who will be participating in one of the Rowan Urban Teacher Academy (RUTA) programs taking place this summer!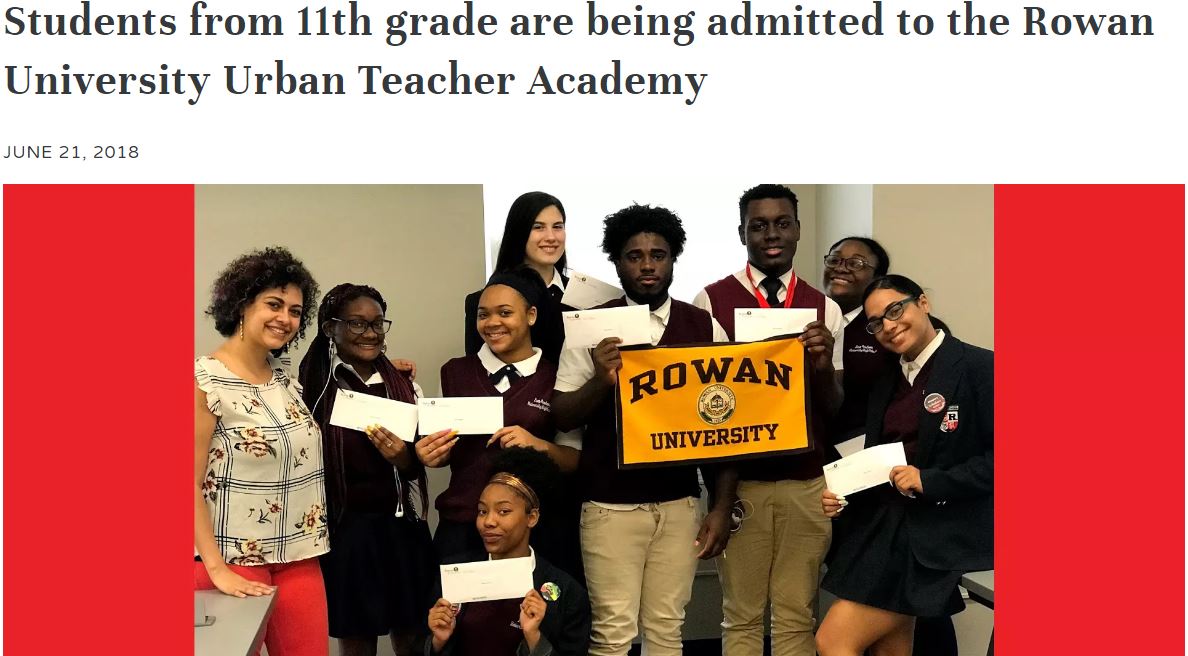 "As the population of students taught in American schools continues to become more and more diverse, it is important that pipeline programs like the Rowan Urban Teacher Academy (RUTA) be used to target teacher candidates early and begin to develop the dispositions of these future candidates to work with and teach ALL students.  RUTA is a program that aims at recruiting and admitting students into Rowan teacher education programs as a short term goal and preparing future educators to work in urban settings as a long term goal."—Dr. Stacey Leftwich, Executive Director of the College of Education's Office of Educator Support and Partnerships
For more information on RUTA: https://academics.rowan.edu/education/ESP/outreach/ruta/Index.html
Read more on teaching about the migrant crisis in Dr. Jenny Rich's piece in the Hechinger Report
"Farina encourages her students to confront their own assumptions about themselves and others, to use their words to ask for change, and to speak loudly for those unable to do so for themselves. She teaches her young students to demand equity, and gives them the tools to begin working for it. What is admirable isn't only the content to which she exposes her students, but also the methodologies she employs."
Read the full article here.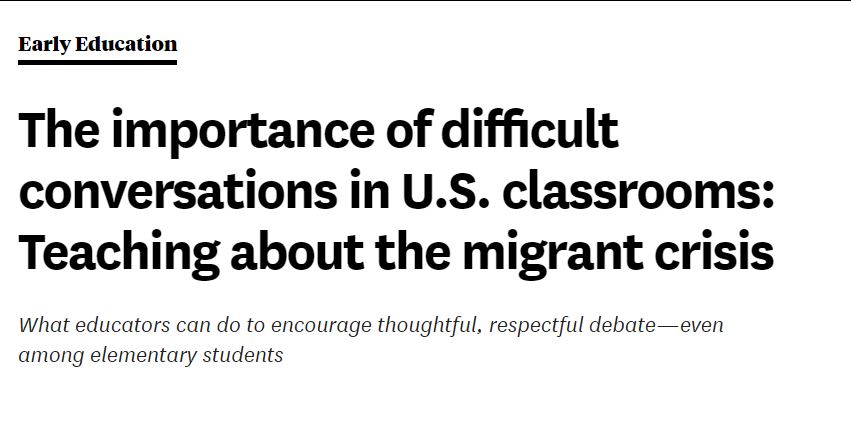 ---
"As teachers, it is not our job to indoctrinate students to think as we do. However, it is our job to teach facts." 
For more, please read Associate Professor Jenny Rich's piece on equipping students to navigate alt-right websites.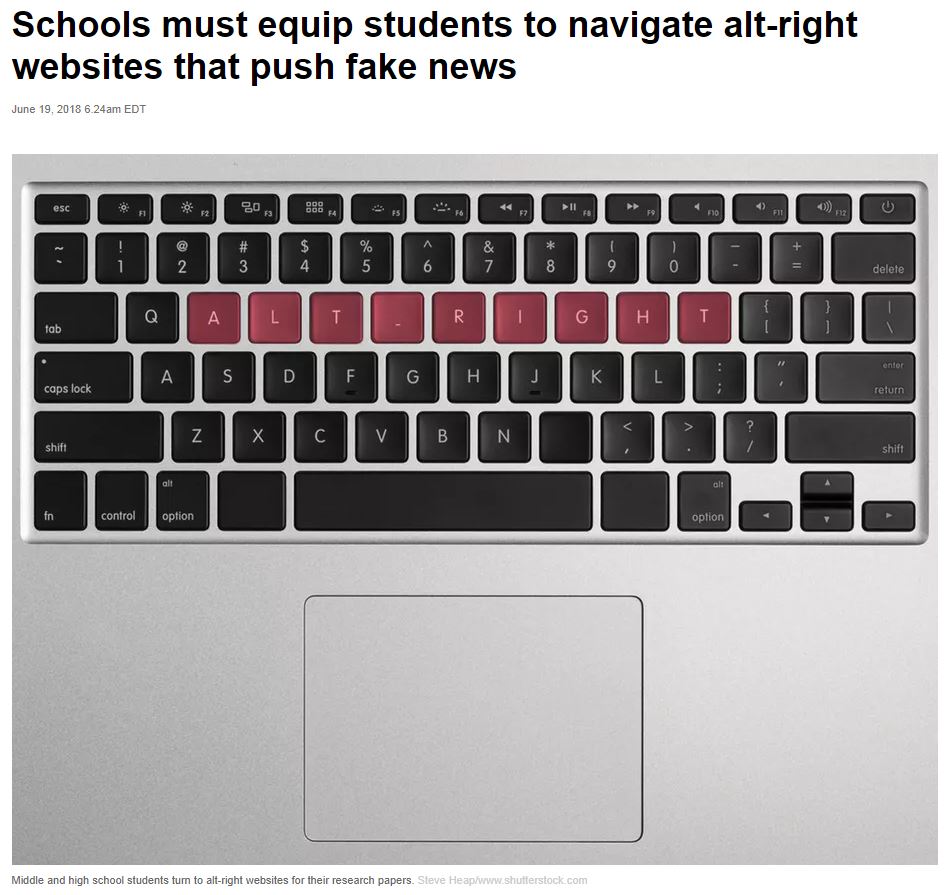 ---
Congratulations to Dr. Nicole M. Edwards on her Book Early Social-Emotional Development: Your Guide to Promoting Children's Positive Behavior
Dr. Nicole M. Edwards, Assistant Professor in the College of Education, has written an evidence-based book for pre-service educators, professionals, and primary caregivers on their contributing role in young children's emotional development and adaptive behavior.  Her book is entitled, Early Social-Emotional Development: Your Guide to Promoting Children's Positive Behavior, and is available on amazon or the Brookes Publishing website.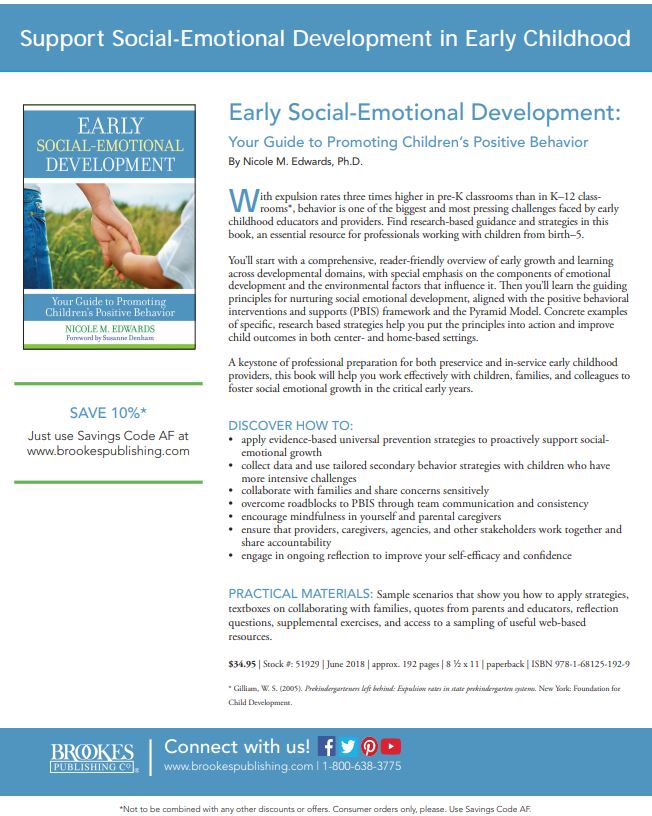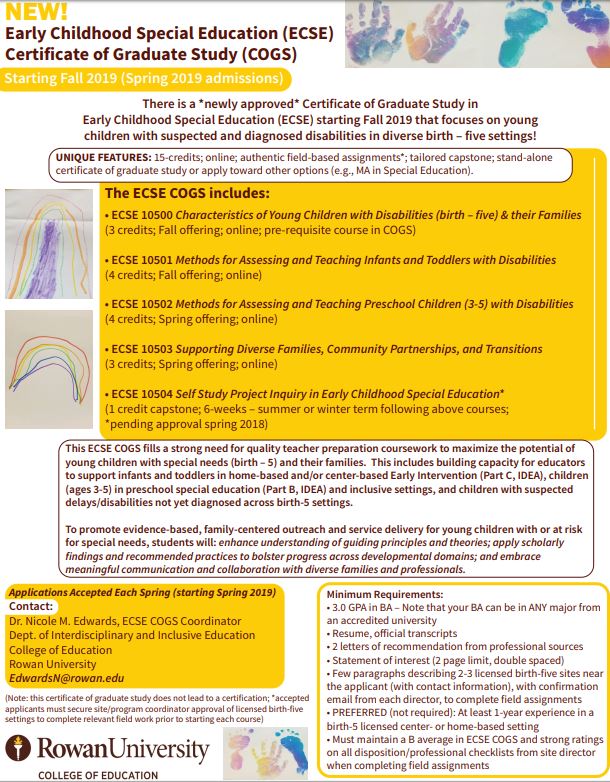 ---
Congratulations to Dr. Karen Archambault for being elected president of the National Association of Academic Advisors (NACADA)
Dr. Archambault earned her doctorate in Educational Leadership at Rowan University and currently serves as the Rowan College at Burlington County Dean of Enrollment Management. Click here for more information.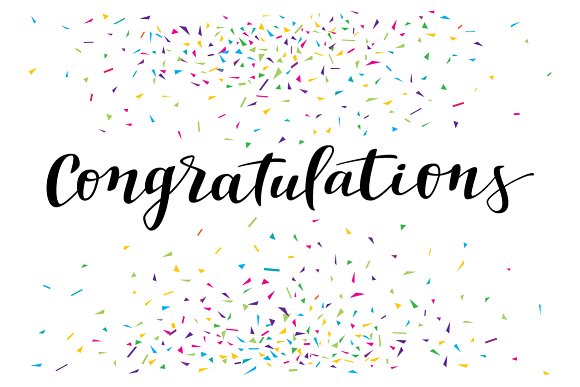 ---
Rowan University's College of Education is well represented at AACTE's Washington Week 2018. 
Pictured in the photo, from left to right, are Angeline Dean, Holmes Scholar, Felicia Crockett, Holmes Scholar, Noah Austin, Project IMPACT; Dean Monika Williams Shealey: Amiel Holliday, Project IMPACT student, Eshe Price, Holmes Scholar; Natoya Coleman, Holmes Scholar, and Lynn Gangone, President of AACTE.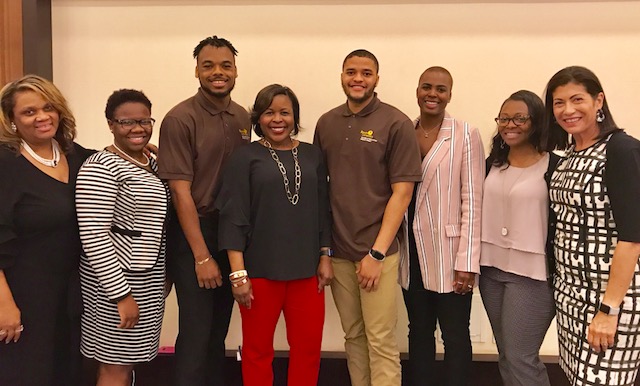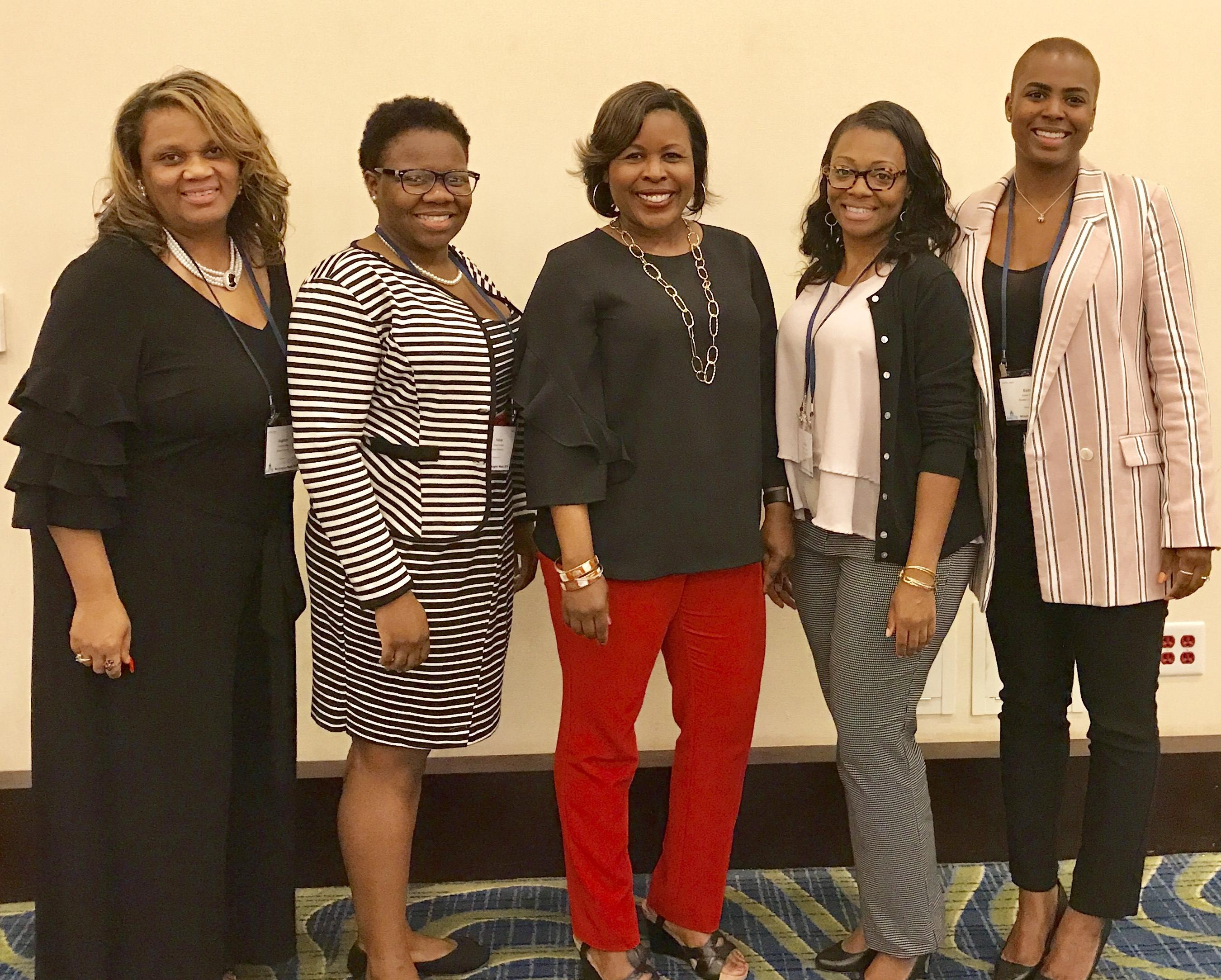 ---
Congratulations to Fulbright Scholar, Justine Lorenz!
Justine Lorenz, who graduated in December with degrees in early childhood education and liberal studies and a minor in German, is heading to Germany in September as a Fulbright Scholar! Congratulations go out to Justine and the other students who will be studying, teaching, and working internationally through high-profile grants and internships.
Read the Rowan Today article featuring her and the other students here.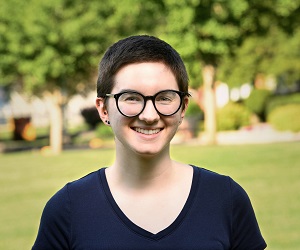 ---
Congratulations to Dr. Kelley Perkins and Dr. Zeynep Ercan
Dr. Kelley Perkins and Dr. Zeynep Ercan, co-directors of Early Childhood Leadership Institute at the Center of Access, Success, and Equity in the College of Education received two new contracts with NJ state to provide professional development to early childhood leaders and the human services workforce. The first award in the amount of $175.120 with the NJ State Department of Human Services – Division of Family Development is to provide professional development for early childhood leaders across the state for the third year of this project. The second award in the amount of $218,900 with the NJ State Department of Children and Families - Family and Community Partnerships – Office of Early Childhood Services is to provide coaching, training and support for state home visiting programs as part of a larger multistate project.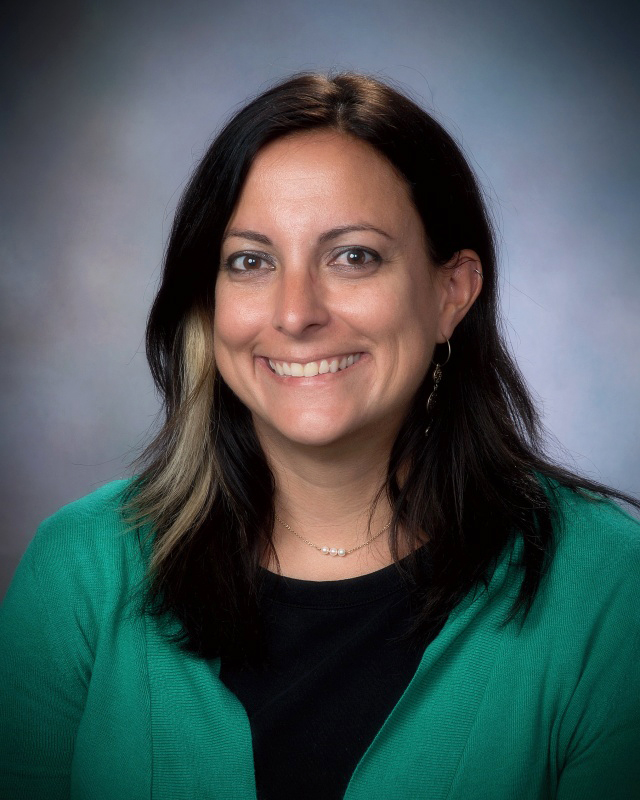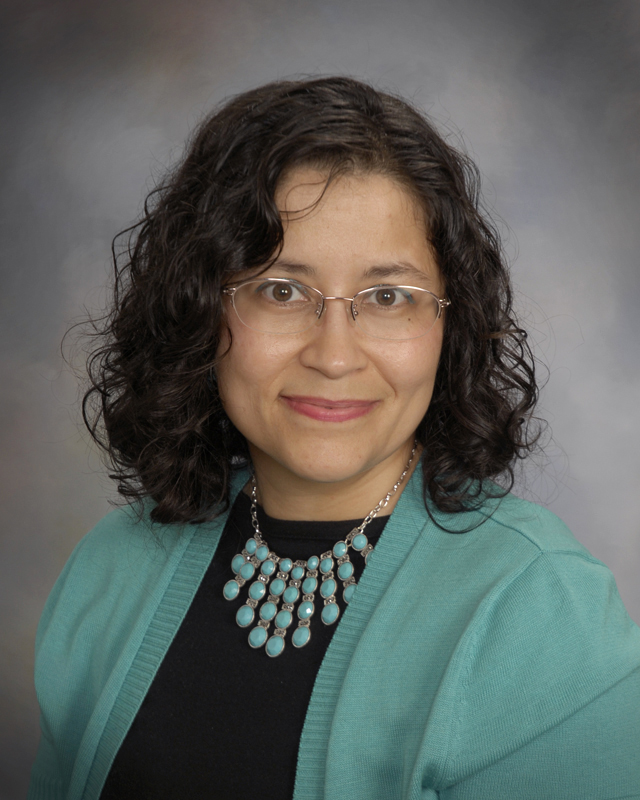 ---
Congratulations to Dr. Beth Wassell on being selected as a 2018-'19 Fulbright Scholar!
Dr. Wassell, Chair of the Department of Interdisciplinary and Inclusive Education, will spend 4 months in Spain during the spring and summer of 2019 as she researches the educational experiences of immigrant children.
In addition to providing research-based recommendations for teacher education curriculum and professional development standards in Spain and other countries experiencing an increase in immigration, Dr. Wassell's Fulbright will hopefully open up opportunities for collaboration among Rowan students and faculty and teachers and administrators in Burgos.
As Dr. Wassell works to build relationships and networks with colleagues internationally she exemplifies the College of Education's vision to "be a leading force in preparing and supporting reflective practitioners who use education to transform our global society."
Click here to read her full feature.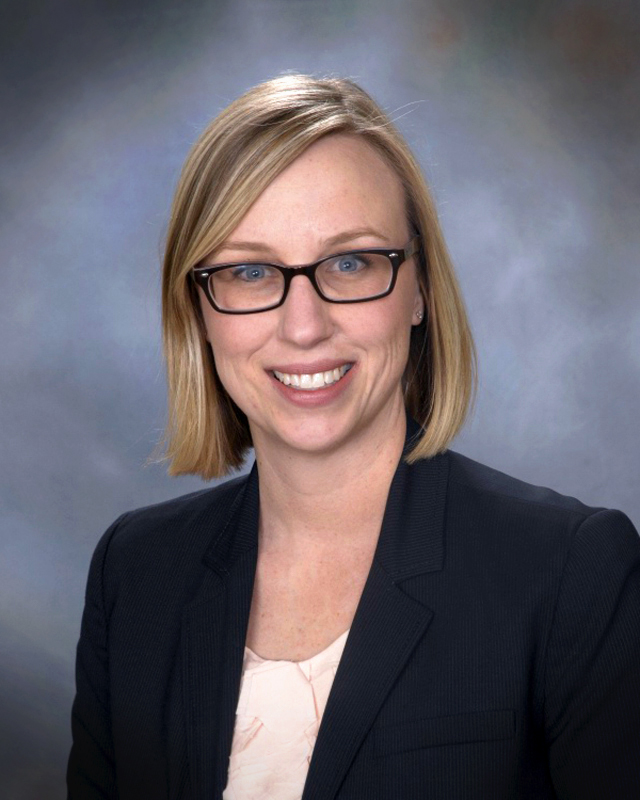 ---
Rowan Today- "Pushing Boundaries" Featuring one of Our Own, Erin Anderson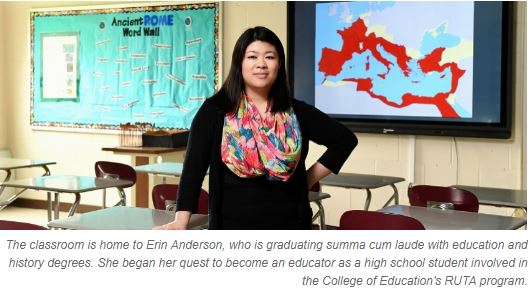 ---
Article on The Washington Post- Written by our Own Dr. Jennifer Rich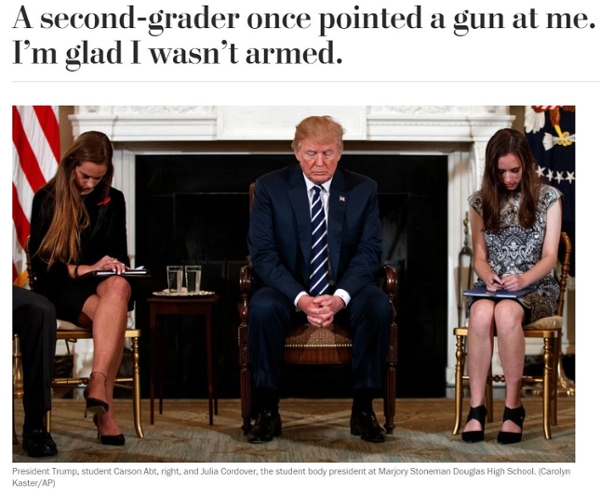 ---
Four IMPACT Scholars Accompanied Dr. Nedd J. Johnson and Mr. James McBee to the Logan Township School District
Four IMPACT scholars (Noah Austin, Samir Jones, Bryant Kevelier, and Deric Luciano) accompanied Dr. Nedd J. Johnson (COE Recruiter and Instructor) and Mr. James McBee (MOC Mentor) to the Logan Township School District on Friday, February 9th.  Superintendent Patricia Haney arrived at Rowan University on a school district provided bus to ride along with the students to get to know them personally. The IMPACT students were provided with breakfast where they interacted with district and school level administrators, visited multiple classrooms and engaged in a panel discussion to gain firsthand knowledge of the types of teaching and learning opportunities available to them as prospective educators.
"What I took away from the visit was our importance in a classroom setting. Especially when we were in the Literature class and racial issues were discussed. Although these topics were sensitive, it made the kids think about important issues. I feel the more we do this the closer we get to understanding others. We are helping positively shape the lives of the future". IMPACT Student Deric Luciano
"The Logan Township trip exposed me to new regions of education that I never thought of stepping into. Obviously we all know grades K-8 exist but to think of walking back into those classrooms and seeing children that age in that setting brought out a new perspective. The trip also demonstrated to me what kind of influence a man of any color can have in the classroom and how much of an importance it is to try and reach kids at that age. I also used to think teaching kids at those ages would be almost like parenting but they were very independent! So that was also a very interesting aspect to the trip. In summary, this was an experience I enjoyed far more than I expected and it gave me a drive to learn more about education in the lower levels of school".  IMPACT student Noah Austin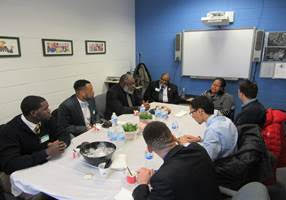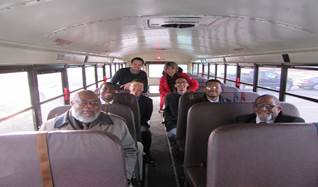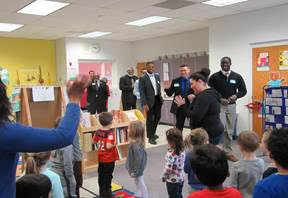 ---
Check Out This Video of Teach and Discover India's Most Recent Trip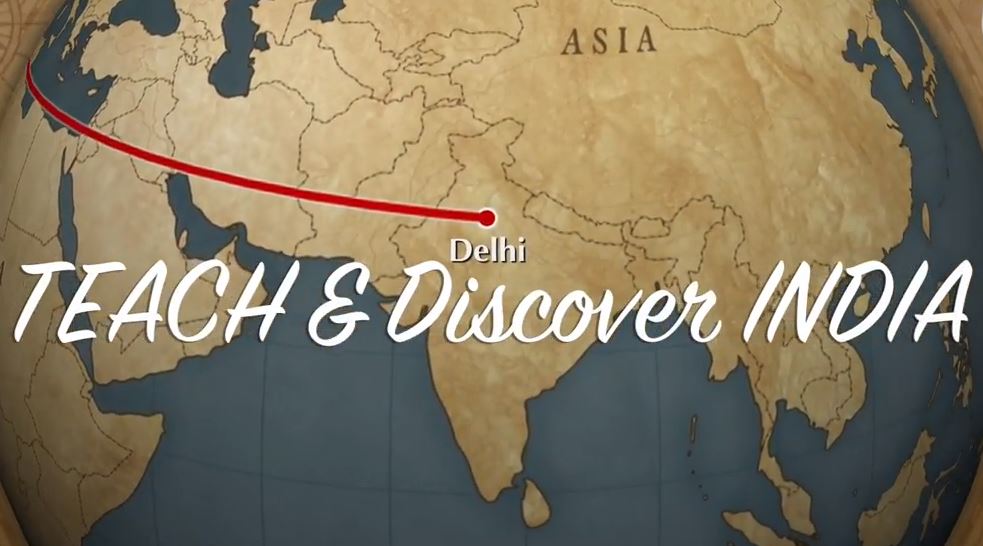 ---
College of Education Fall 2017 Newsletter

---
West Deptford Middle School Joins Rowan's Professional Development Schools (PDS)
On Friday, September 29th 2017 West Deptford Middle School joined Rowan's Professional Development Schools network. View the whole article here.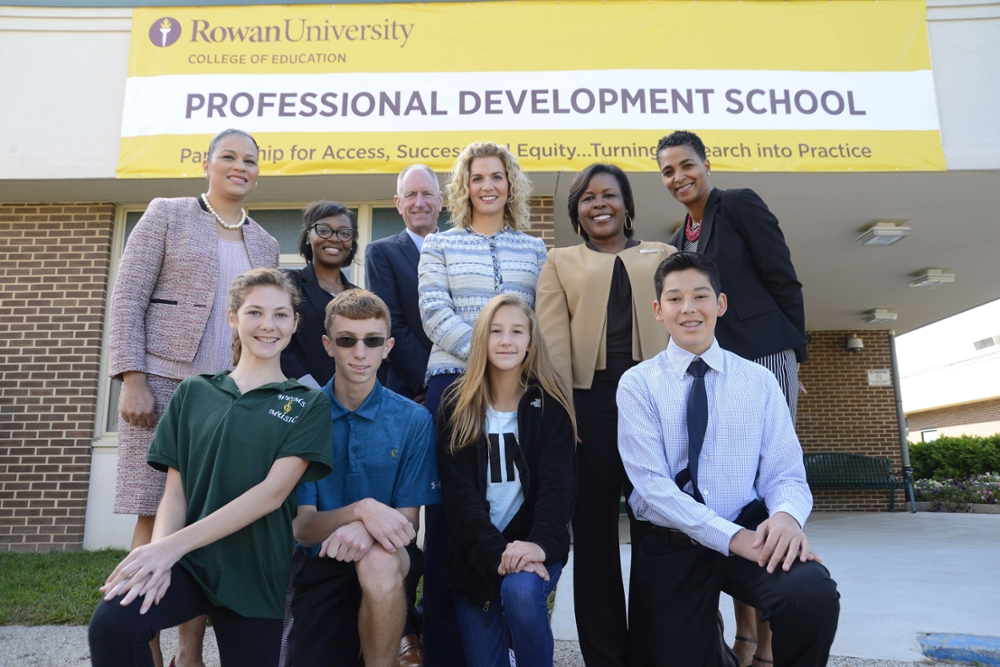 ---
J Harvey Rodgers School Joins Rowan's Professional Development Schools (PDS)
On Monday, September 18th 2017 J Harvey Rodgers School in Glassborro joined Rowan's Professional Development Schools network. View the whole article here.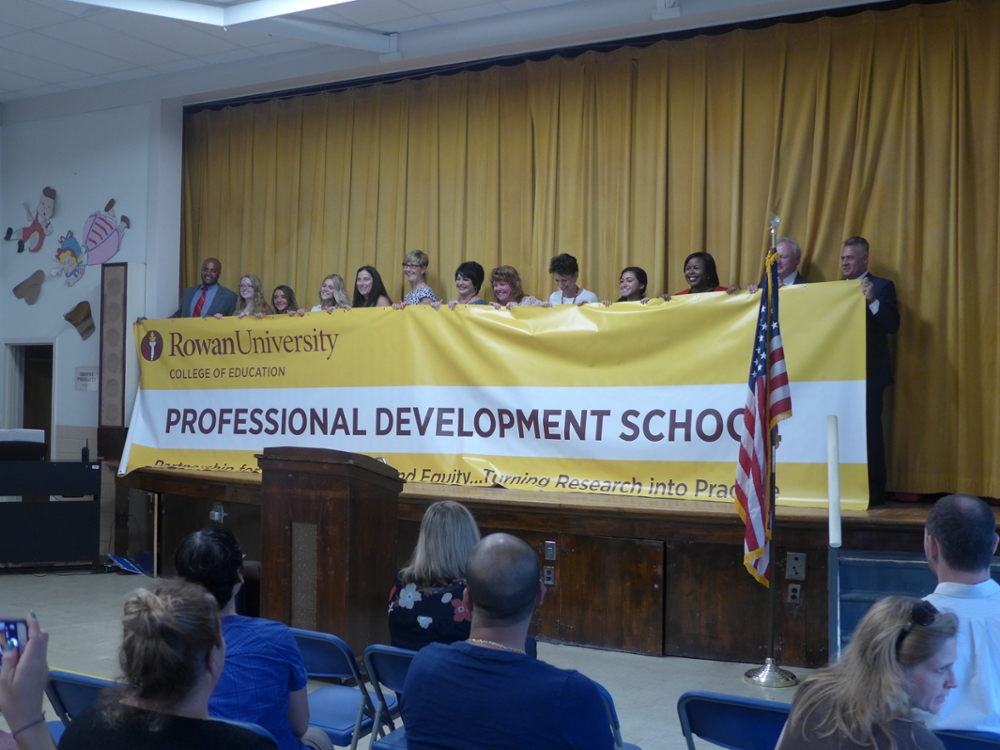 ---
Increasing Diversity in the Teaching Ranks: With support from mentors and Rowan students, 9 new students prepare to make an IMPACT in classrooms