make-it-take-it
make-it-take-it
Make It & Take It
All sessions will consist of hands-on activities for all stakeholders and regularly monthly meetings to further support students with disabilities of all ages by engaging educators, parents/guardians, families of students with disabilities, and other community members.
Summer Sessions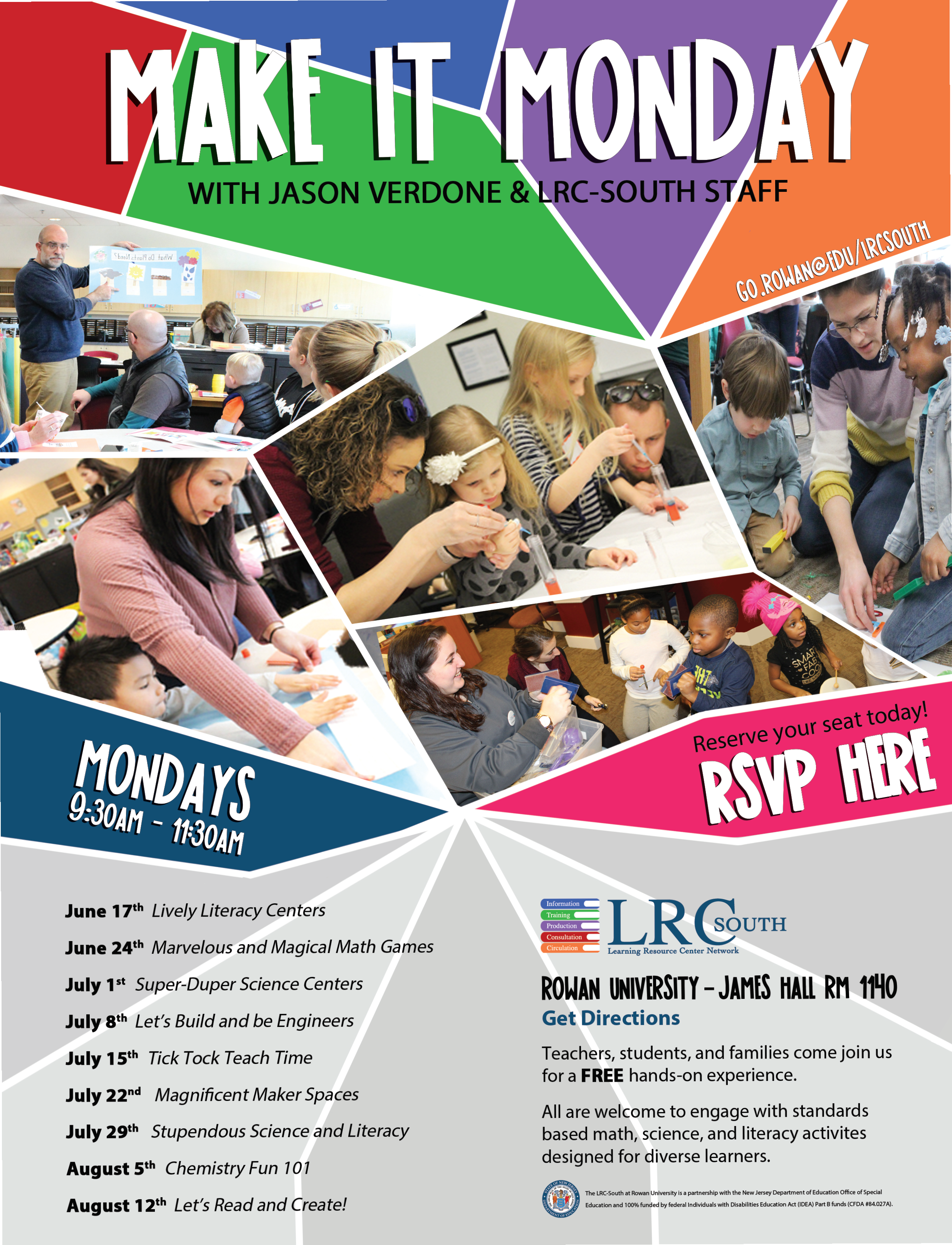 The Learning Resource Center-South is now offering Make It & Take It sessions every Monday 9:30am - 11:30am with Jason Verdone & the LRC-South staff throughout the summer. 
Teachers, students, and families come join us for a FREE hands-on experience at the LRC-South at Rowan University, James Hall Rm 1140.
Parking for this event is availble in Lot B.
All are welcome to engage with standards based math, science, and literacy acitivities designed for diverse learners.
Reserve your seat today! RSVP HERE
Download and share our flyer with family and friends