index
index
Upcoming Events at the LRC-South
› Intergalactic Weather at the Edelman Planetarium
Please join the LRC-South and Rowan University's Edelman Planetarium on July 22nd from 12:30-2:30pm as we embark on an exciting intergalactic expedition with the stalwart heroes of Zula Patrol! Grade levels K-3 will be engaged in the process learning about weather, both terrestrial and interplanetary. The Edelman Planetarium will expose them to space, astronomical objects, and the weather systems of each planet. Through LRC-South staff led activities, children and their parents can extend their learning as a meteorologist on planet Earth. 
FREE Family Event! Space is limited - Get Tickets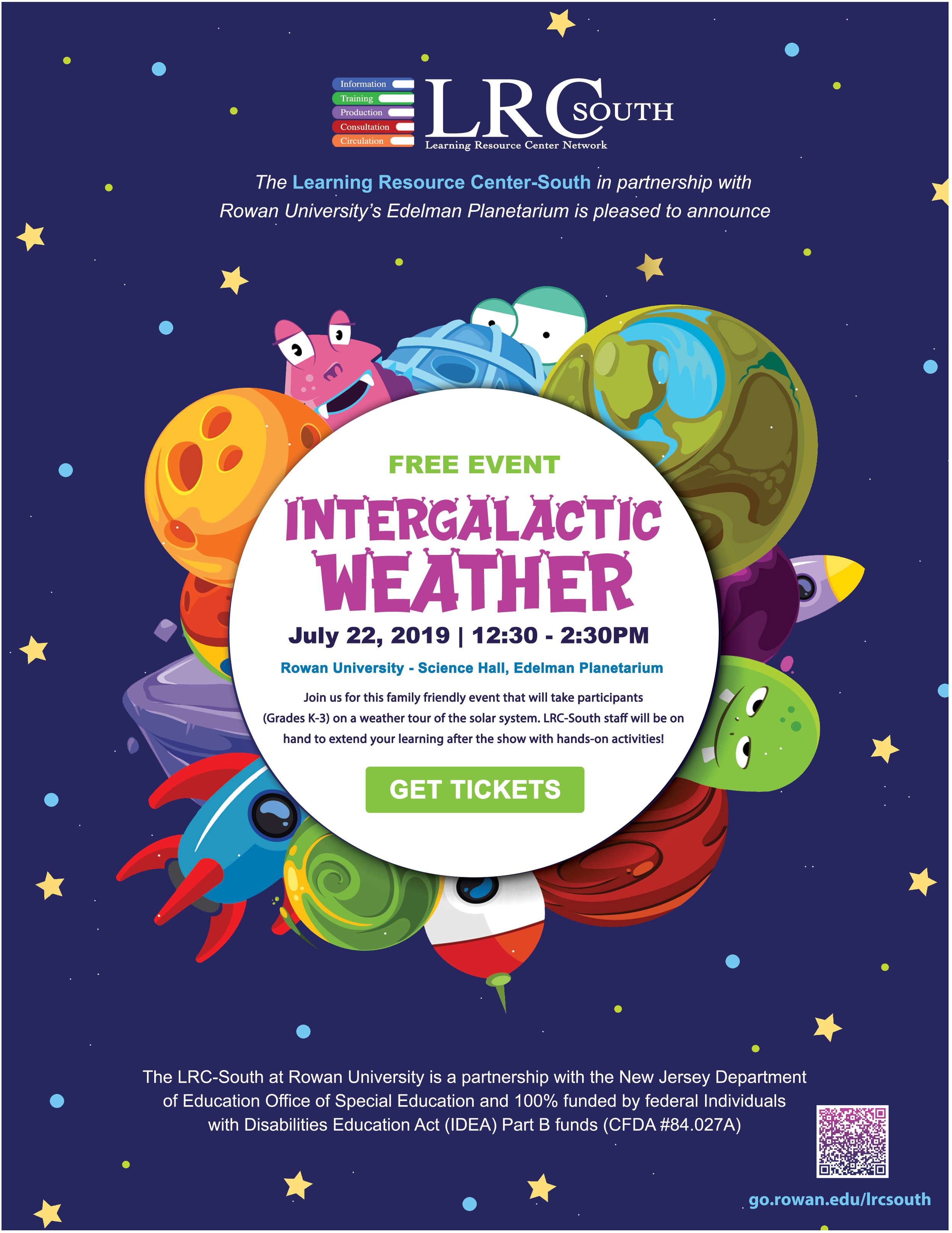 › Just Another Make It Monday!!!
The Learning Resource Center-South is now offering Make It & Take It sessions every Monday 9:30am - 11:30am with Jason Verdone & the LRC-South staff throughout the summer. 
Teachers, students, and families come join us for a FREE hands-on experience at the LRC-South at Rowan University, James Hall Rm 1140. For GPS directions click here  
All are welcome to engage with standards based math, science, and literacy acitivities designed for diverse learners.
Reserve your seat today! RSVP HERE
Summer Schedule
June 17th  Lively Literacy Centers
June 24th  Marvelous and Magical Math Games
July 1st  Super-Duper Science Centers
July 8th  Let's Build and be Engineers
July 15th  Tick Tock Teach Time
July 22nd  Magnificent Maker Spaces
July 29th  Stupendous Science and Literacy
August 5th  Chemistry Fun 101
August 12th  Let's Read and Create!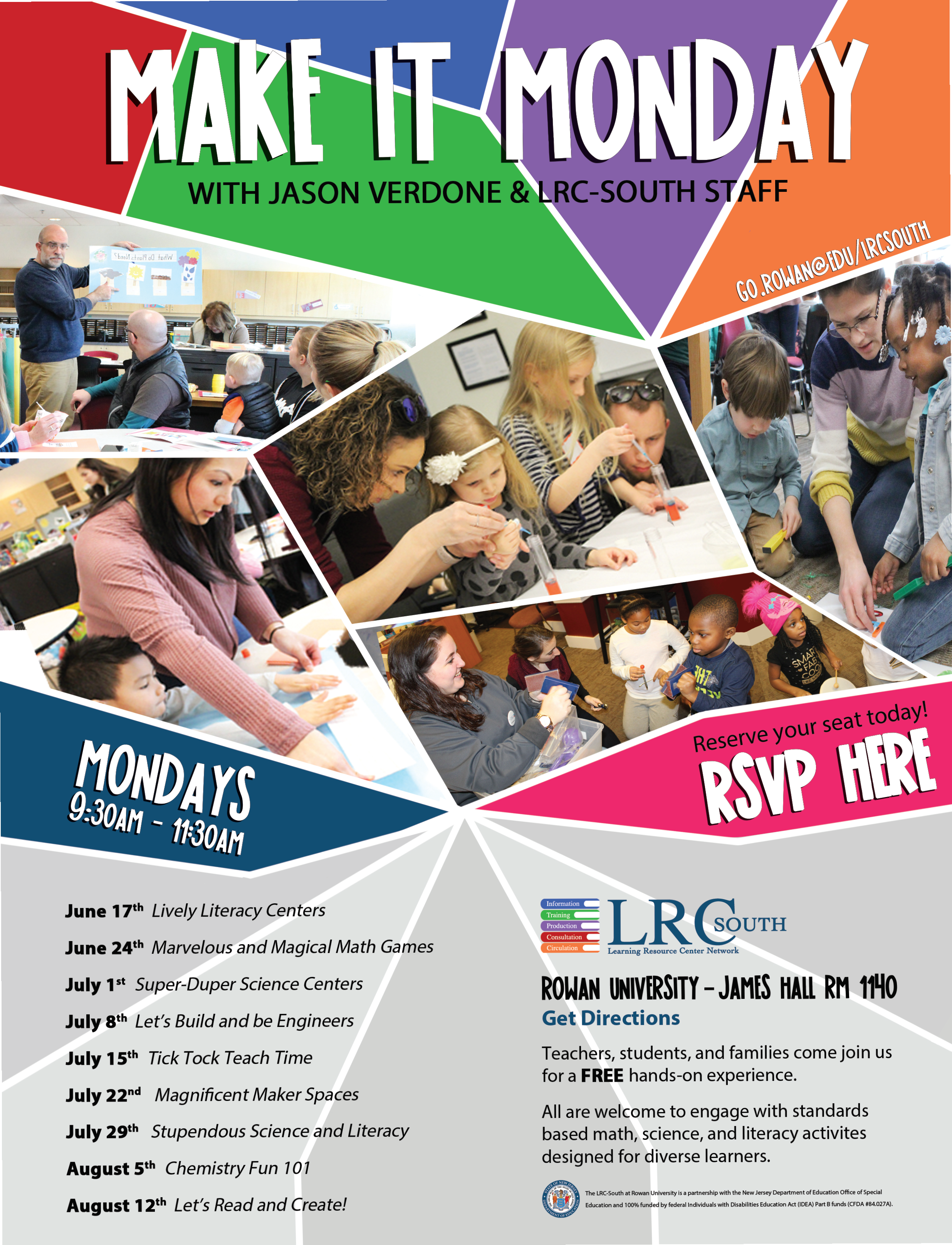 › July Professional Development Workshops
Let the summer begin with our hot new list of July events at the Learning Resource Center-South!
 All educators are welcome to attend our FREE professional development workshops located at the LRC-South - Rowan University, James Hall Rm 3110 - Get Directions.
Space is limited! Sign Up Now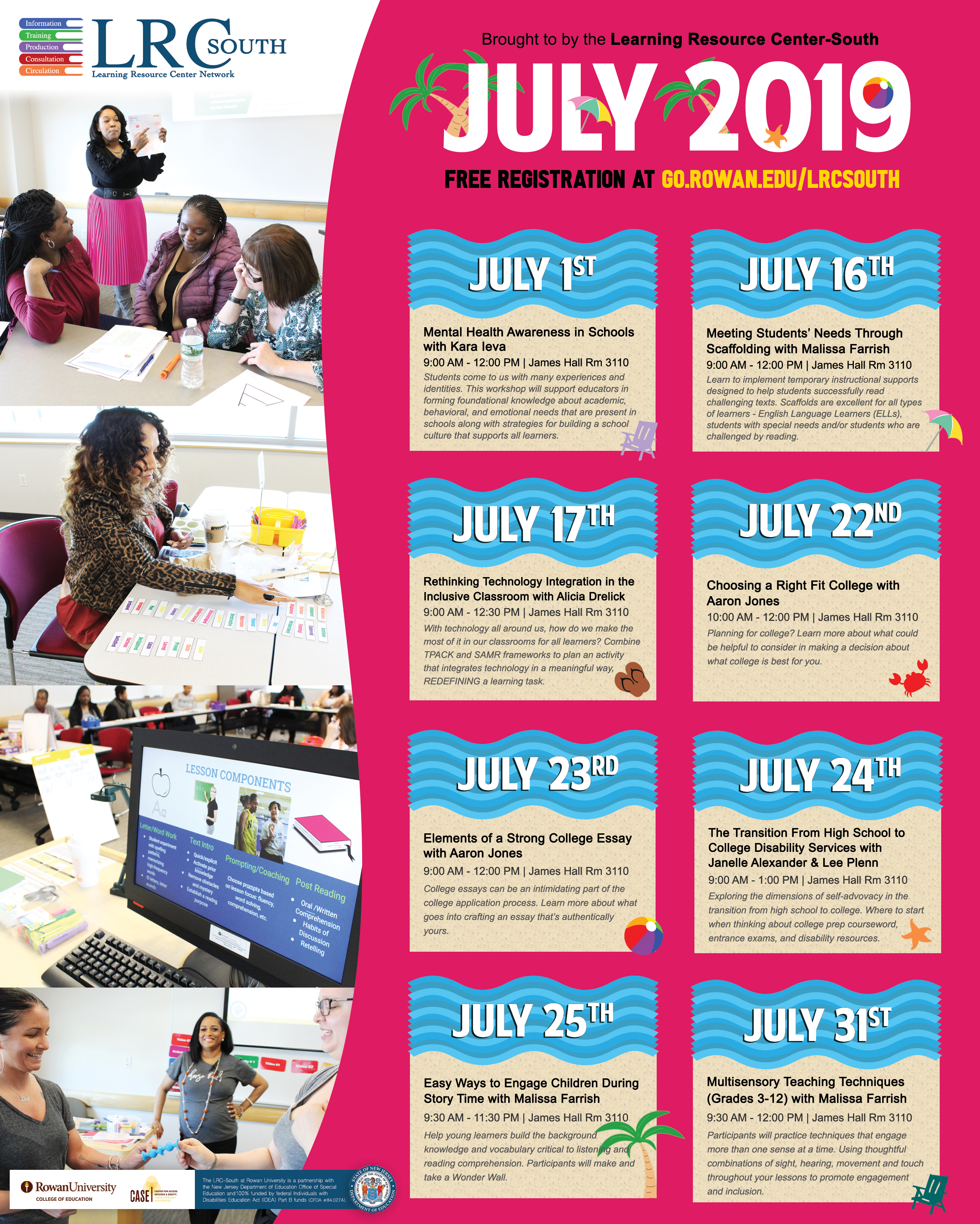 › New Teacher Academy
All new education professionals are welcome to attend! From a keynote address to a full schedule of break-out sessions, don't miss out on a great opportunity to learn and grow!
August 20-21 at Rowan University, James Hall Rm 1140 - Get Directions
The Learning Resource Center-South New Teacher Academy (NTA) provides high-quality professional development experiences to support the professional growth of first-year teachers as they enter into the teaching profession. The curriculum will address generalized topics that will be beneficial to all first-year teachers, as well as specialized topics that will focus on inclusive practices.

Persons who have not yet secured a Fall teaching assignment are also welcome to apply.

The NTA will be held on Tuesday, August 20th and Wednesday, August 21st at Rowan University, James Hall. Participants in the NTA are committing to meet on August 20-21 and then for 3 additional days of professional development (TBA) over the course of the academic year. Participants will also have access to all LRC-South Professional Development sessions and receive coaching from the LRC-South Pre-Service and Early Career Foundations Fellow.
Space is limited! FREE APPLICATION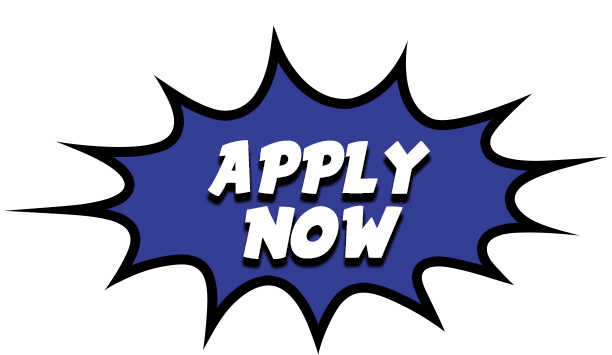 Download and share our flyer with new teachers!