Medallion Recipients 2020
Medallion Recipients 2020
Congratulations Class of 2020!
Congratulation College of Education graduates! 
We are proud of your accomplishments!  While we are not able to celebrate in person, you have earned the privilege of your graduation recognition.  The degree you are receiving is from an institution that values the quality of your education and is invested in your experiences as a student and alumni.  Your diploma is a symbol of your academic success at Rowan University.  We wish you continued success and best wishes for the future.
Celebrating You!
2020 Medallion Winners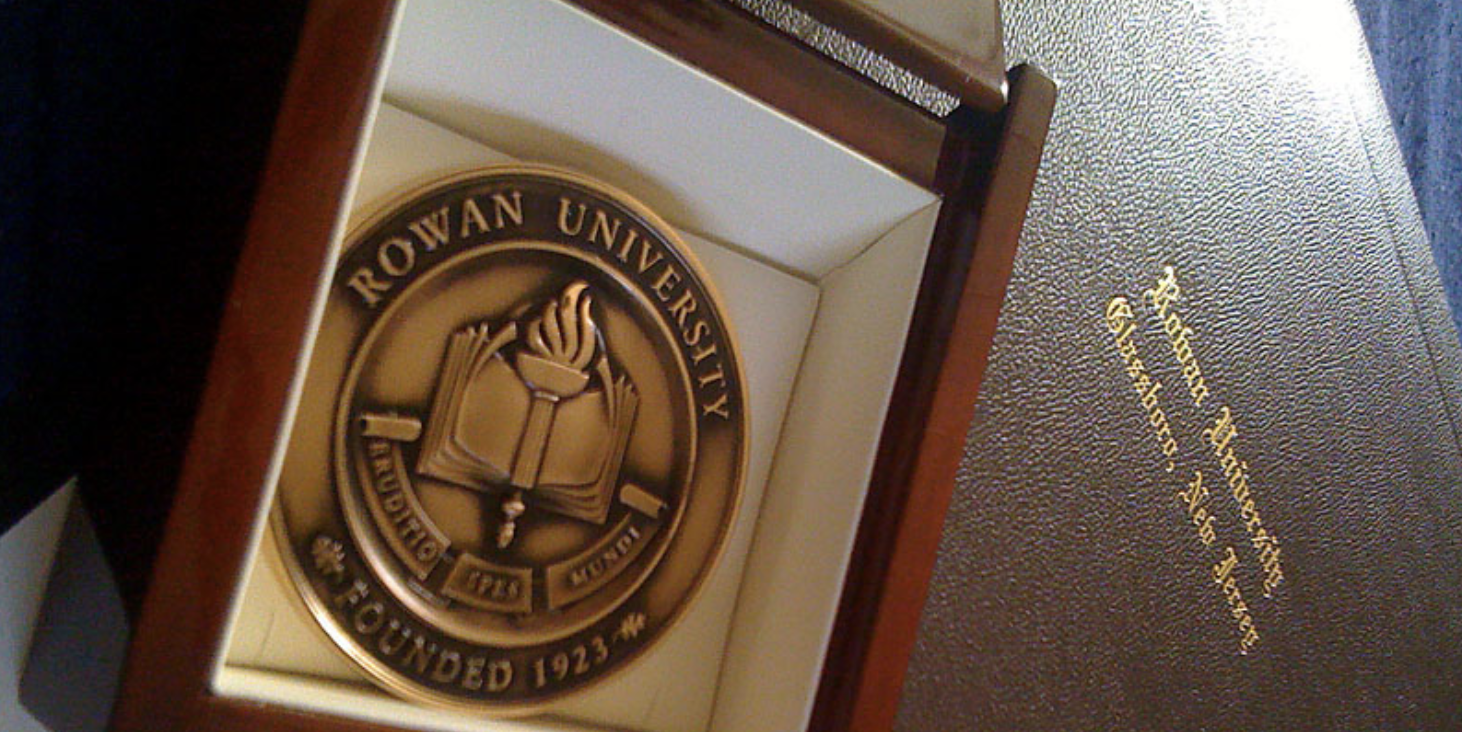 Congratulations to this year's Medallion Award recipients! 
The medallion represents students' achievements in their academic pursuits during their time at Rowan University, faculty excellence in teaching, and alumni service leadership.  We are proud to recognize each of you for your accomplishments.
Isabella C. Knapp
Cecil F. Miller Special Education Award
Isabella will graduate this May as an Elementary Education major with a dual major in Literacy Studies and with the Teacher of Students with Disabilities endorsement and a Reading endorsement. Isabella became involved with Rowan Unified Sports, a sports club on campus that pairs Special Olympics of NJ athletes with Rowan students on the same sports teams to promote inclusion. During her senior year, she led the organization as Co-President. She is so thankful to the College of Education for choosing her as the recipient of the Cecil F. Miller Special Education Medallion for excellence in Special Education.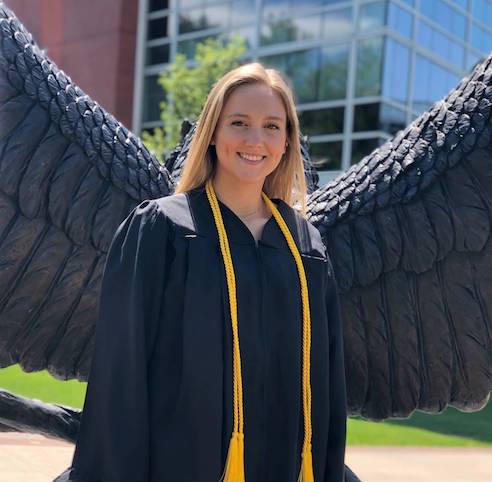 Bartholomew J. Ricci 
Thomas J. Gallia Award for Excellence in Secondary Science Teaching
Bart graduated magna cum laude from Rowan University in December of 2018 with dual Bachelor's degrees in Physics and Mathematics. During this time, he spent time assisting both middle and high school students with their science and mathematics coursework. Upon his entry to the MA STEM program, he was directly awarded the Noyce Scholarship. He will graduate with a Master's degree in STEM Education and will obtain a physics teaching certification. For the extraordinary impact he has had during his student teaching on teaching physics to underprivileged students, he is the recipient of the Thomas J. Gallia Award Medallion for Excellence in Secondary Science Teaching.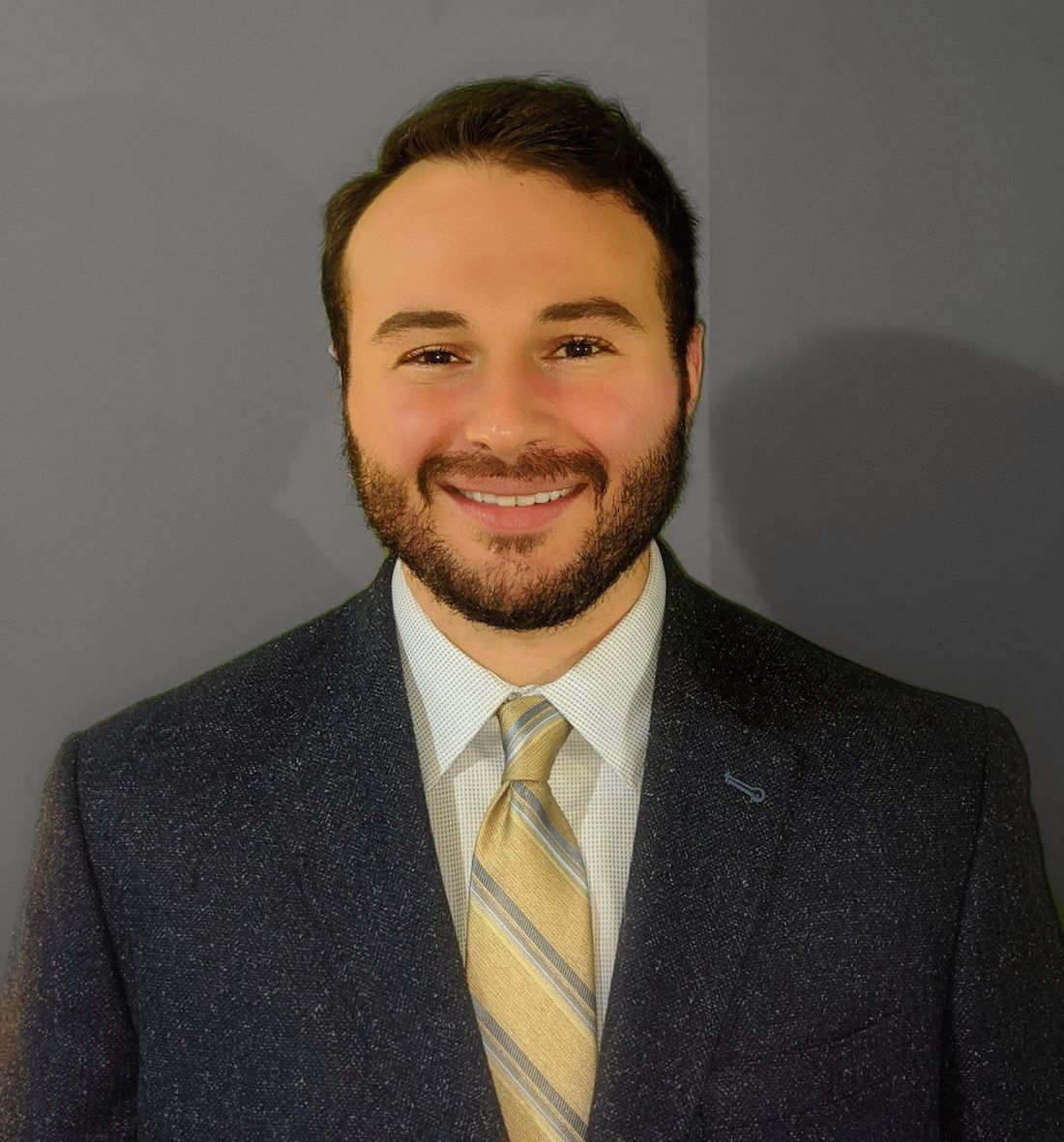 Angela C. Lakatos
Cone Award for Teaching Individuals with Disabilities
Angela was extremely proud to have been award the Cone Award for Teaching Individuals with Disabilities Medallion. She knew she had a passion for teaching all student but her new unknown passion was learning and growing with her students with disabilities. It was those students who showed her the type of educator she wanted to be.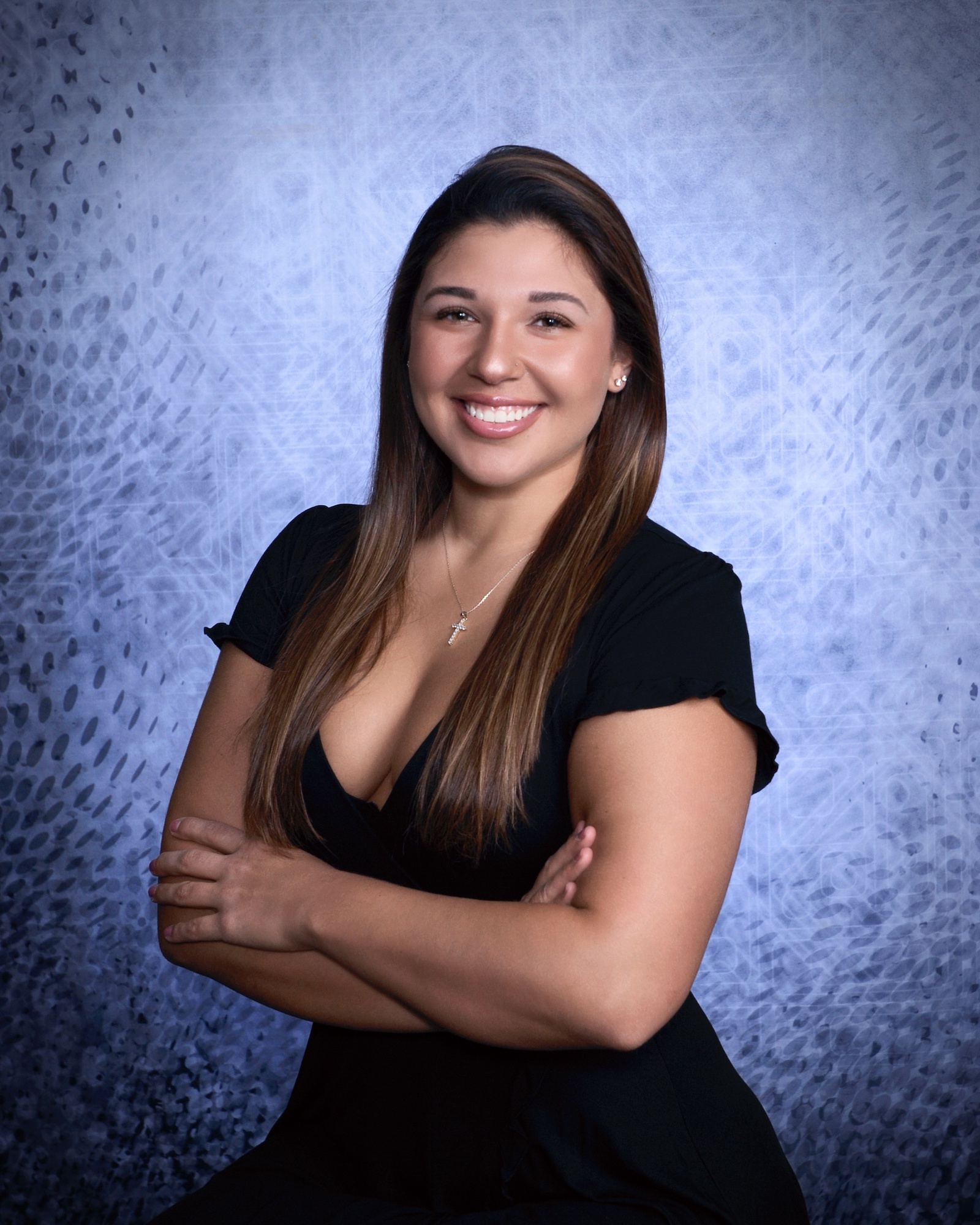 Jessica Syed
Larry Marcus Award for Excellence in Educational Leadership, Doctoral Studies
Dr. Jessica Syed graduated from the Ed.D in Educational Leadership program in 2020. She is interested in access, choice, and strategic enrollment management in higher education and her dissertation was titled College choice, consumer behavior, and gender enrollment patterns: A mixed methods case study of Marathon University. Jessica also earned her B.A. in Psychology with concentrations in Leadership Studies and African American studies from Rowan University, and her M.S.Ed. in Higher Education from the University of Pennsylvania. She currently works as the Senior Assistant Director of Admissions at Rowan, and lives in Glassboro with her husband and dog.
Rebecca L. Kwiecien
Leonard L. Mancuso Award for Excellence in Secondary School Student Teaching
Rebecca is extremely honored to have received the Leonard L. Mancuso Award for Excellence in Secondary School Student Teaching Medallion. She is eager to utilize the knowledge gained through my experience at Rowan University in her future endeavors as an educator.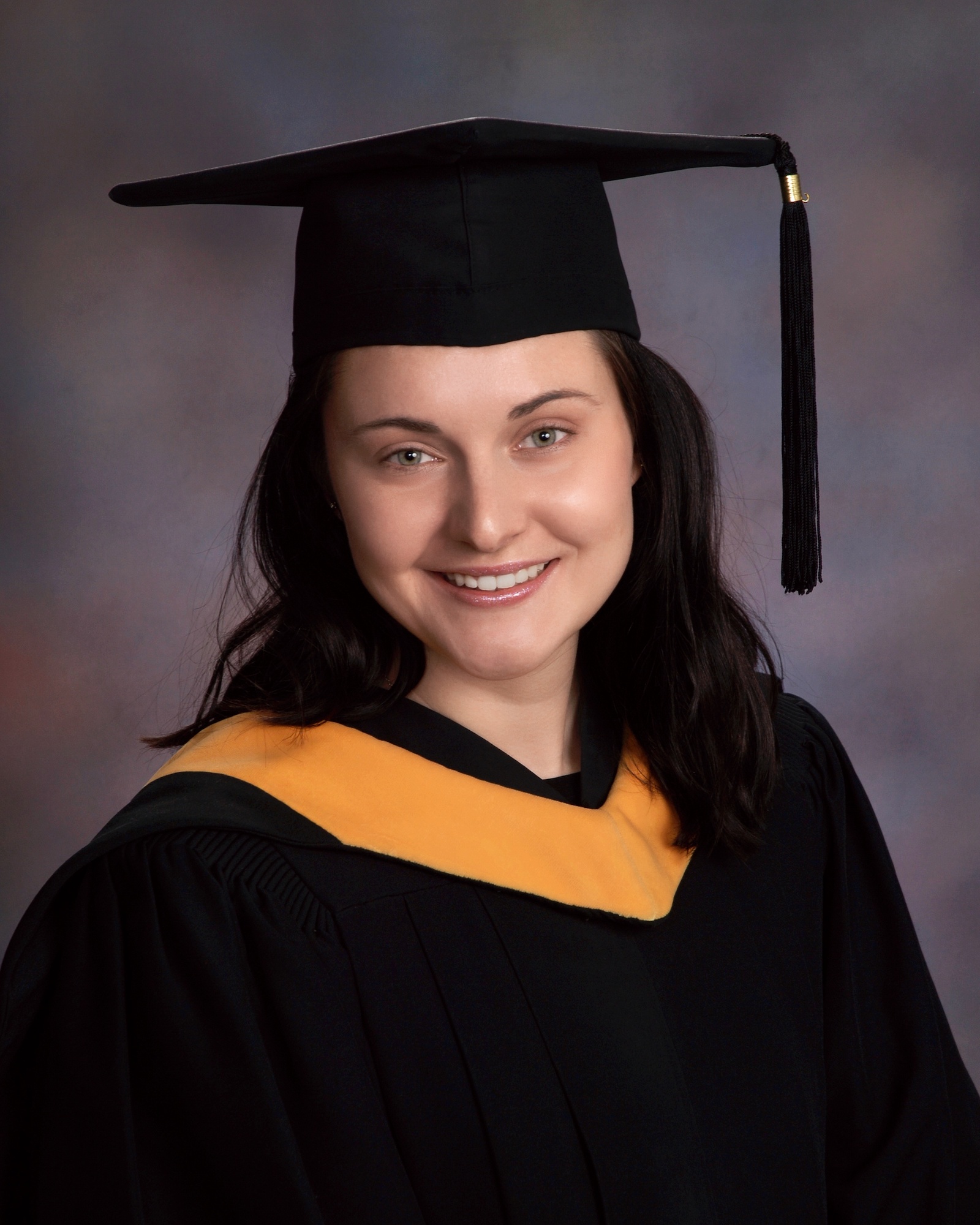 Honesty Lemeshuk
Marion Rilling Award for Excellence in Early Childhood Education
Honesty is honored to be receiving this award and has been in the field of education for 17 years as a substitute teacher. She is graduating with her certification of advance standing P-3 and reading K-12. Her passion for teaching sparked many years ago as a volunteer in her child's classroom. She is excited to begin this new chaper of her career in early childhood education.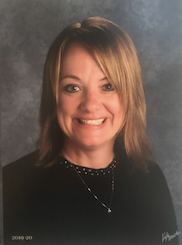 Reagan A. Pender
Ida & Jeff Margolis Award for Social Studies and Multicultural Teaching
Reagan was a transfer student from Rowan College of South Jersey Gloucester Campus. She is thankful for the professional relationships she developed with my advisors, professors, and peers. She said it is an honor to receive this medallion and she looks forward to sharing her love for History with her future students.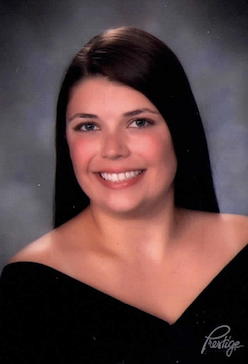 Patricia A. Dougherty 
Daniel P. Stanley Health and Exercise Science Alumni Award
Patricia is a current adjunct supervisor for student teacher/clinical practice students at Rowan University for Health and Physical Education. She has been an educator since 1969 and has helped so many teacher candidates through their own process.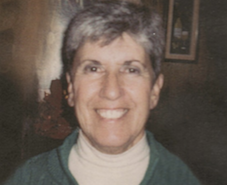 Rocco J. Tomasetto
John A. Rocco Postbaccalaureate Award for Excellence in Secondary Teaching
Rocco is receiving his Master's of Science in Teaching (Secondary English) from the College of Education, having previously completed his undergraduate studies in English and graduating Summa Cum Laude from the College of Humanities and Social Science.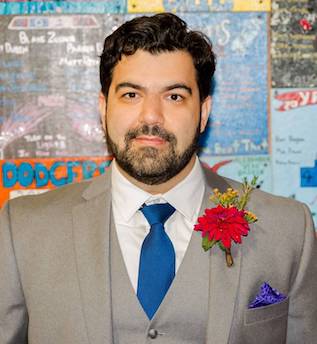 Saadiqa Smart
Excellence in Elementary Education
Saadiqa Smart is an Elementary Education and American Studies double major. She is passionate about teaching children in each area of her life, from school, to dance, and church. Saadiqa is looking forward to beginning her career in the classroom before returning to school for a master's degree.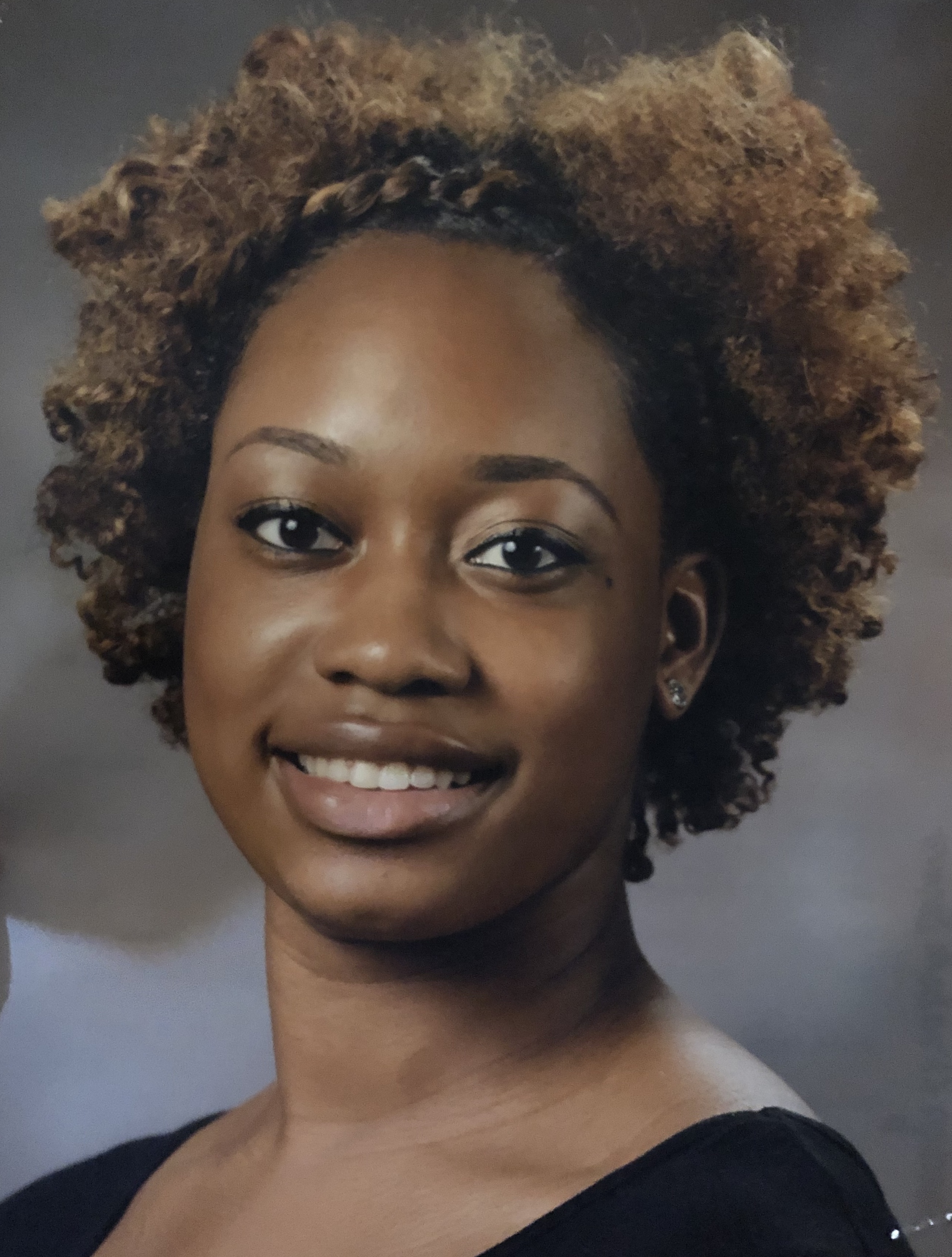 Lisa A. Murphy
Robin Haskell McBee Award for Exemplary Teacher Leadership 
Lisa is a proud mom of 7 children and a "nonna" to 4 grandchildren who earned her Bachelors of Art in Elementary Education and Writing Arts in December 2011. In 2017, she returned to Rowan to obtain her Master's Degree in Teacher Leadership with a Certificate of Graduate Studies in Educational Technology, graduating in December 2019. She was thrilled to complete the program and looks forward to supporting her colleagues as a teacher leader.

Jacob A. Kauffman 
Susan Taber Excellence in Elementary Mathematics Education Award
Jacob says it's an honor to simply be considered for this award. He will always strive to be worthy of this honor. Teaching is among one of the most noble of all professions.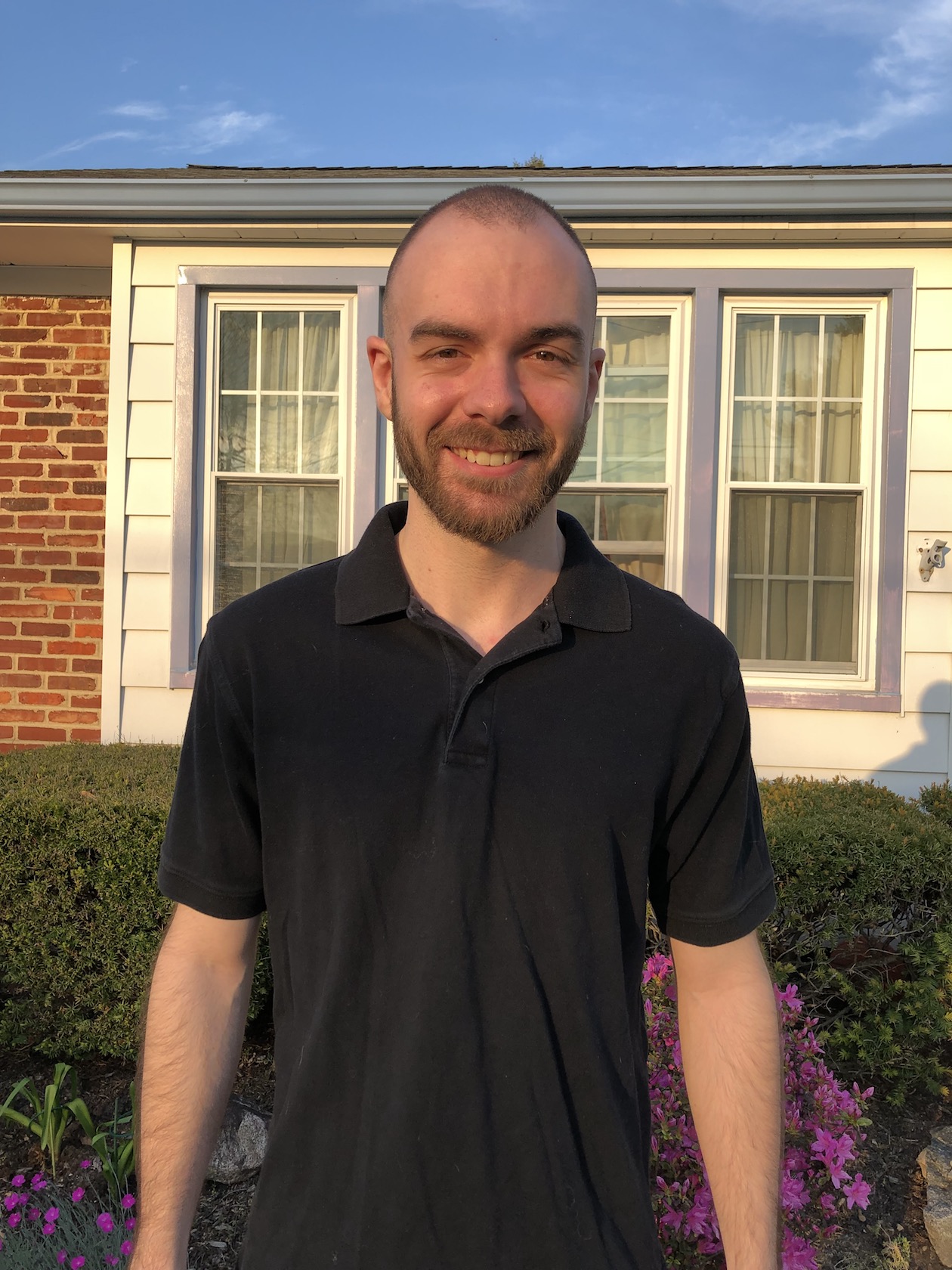 Danielle Martin
Susan L. Lytle Practitioner Award
Danielle is recieving her M.A. in Reading Education. She is thankful to be recieving this award after completing her thesis titled"It Goes Both Ways": How white teachers view and respond to culture in the diverse classroom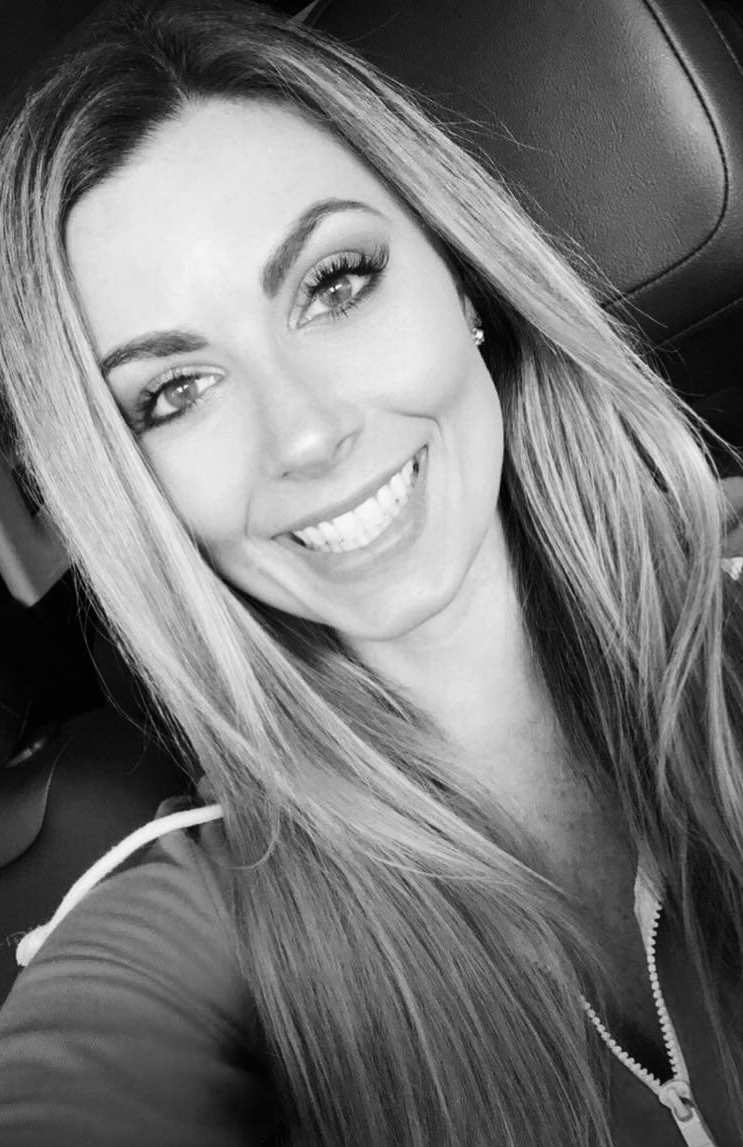 Carrie C. Price
Evelyn B. Slobodzian Excellence in Reading Award
Carrie is a dual major honors student graduating with bachelor degrees in Elementary Education and Literacy Studies. She is also an active member of Kappa Delta Pi, Rowan's educational honor society. She is fueled by a lifelong love of books, reading, and writing. She is passionate about social justice and diversity, social-emotional learning, special populations, and all things literacy. She has a strong belief that every human being can learn and improve, even in the presence of overwhelming obstacles. Carrie looks forward to to sharing her love of literacy with her future students as she begins her teaching career. She is deeply honored to have been chosen for the Evelyn B. Slobodzian Excellence in Reading Award.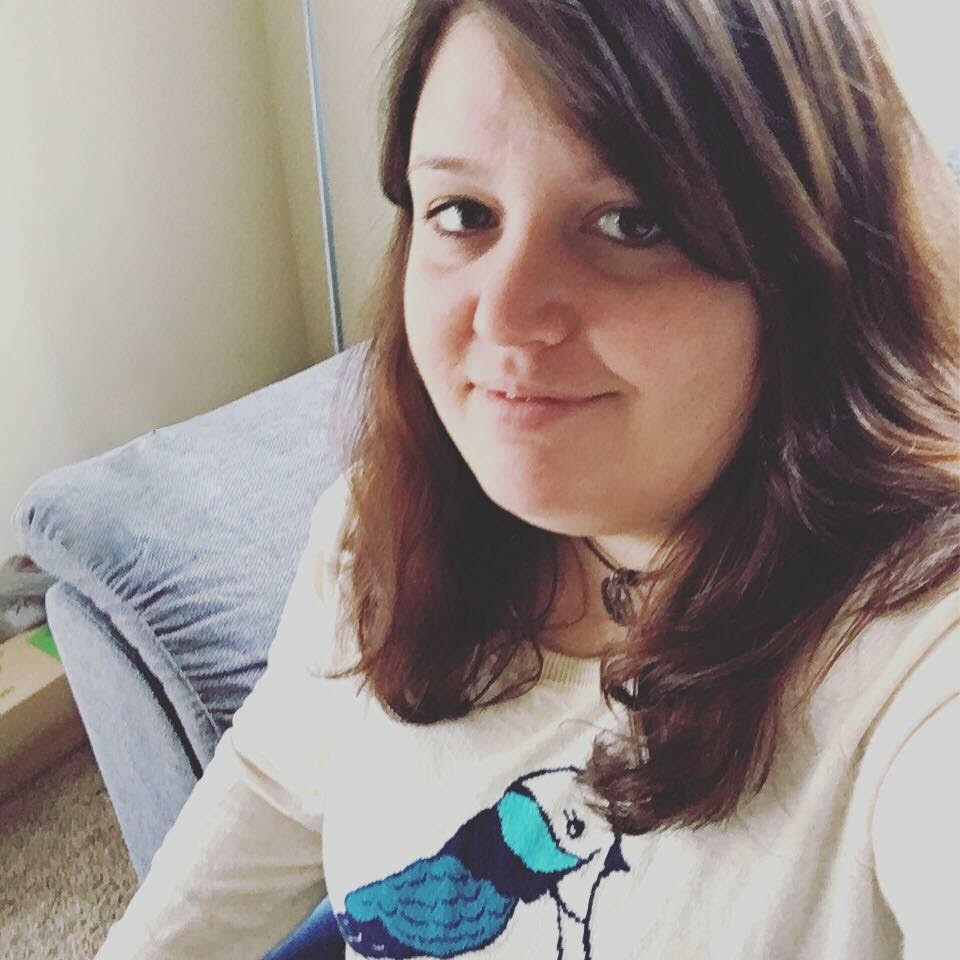 Allison N. Caruso
Charles Cammarota Award for Counseling in Educational Settings 
Allison Caruso is the current President of Zeta Pi and a soon to be alumnus of the Counseling in Educational Settings Program at Rowan University. Throughout her time in the CES program, she was blessed with an amazing support network in her family, fellow cohort members, mentors, and professors. She was fortunate enough to benefit from all of their knowledge, guidance, leadership, and commitment in helping her achieve her goal of becoming a Professional School Counselor. This educational process has been an incredible experience that has promoted her own professional, academic, and personal growth for which she am immensely grateful for. Allison looks forward to my future career in this educational role and to hearing about the continued success and accomplishments of the CES program and all other graduates as they start this exciting next chapter in their lives.
Ashley Rutter
Stanton B. Langworthy Award for Excellence in Foundations of Education
Ashley is from Glendora, NJ, and began her college career at Camden County College as part of the NJ STARS program before transferring to Rowan. She will be graduating Summa Cum Laude with degrees in Elementary Education and Liberal Studies. She is honored to be receiving this award and excited to begin her career as an educator!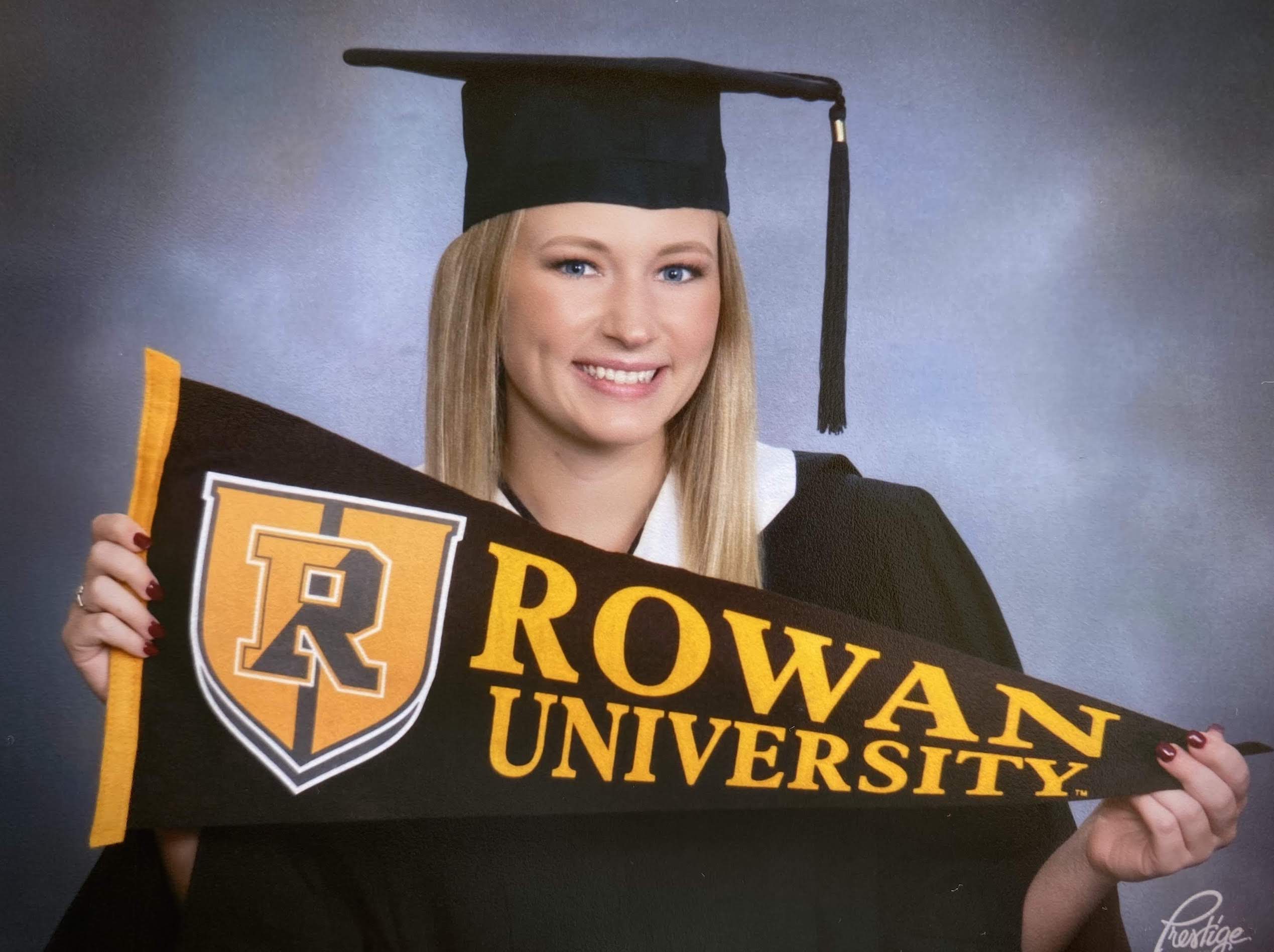 Kristen Mchale
Robert L. Donaghay Award for Excellence in School Nursing
Letter from 2020 Commencement Student Speaker – Dr. Madji Fall
Fellow Graduates, 
Congratulations, we did it! 
A few months ago, I was invited to deliver a speech at our CED in-person commencement. In my original talk, I was going to introduce myself to you, as an immigrant woman of Senegalese origins with a privileged childhood and an incredibly difficult immigration story. I was then going to tell you how I used education to defeat a mountain of odds again me and how I went from being an international student to a successful higher education professional. After that, I was going to tell you that neither poverty, loss and trauma, domestic violence, racism and sexism, and other life hurdles, have stopped me from reaching my goals. I wanted to tell you that hope, and resilience kept me strong along the way and that I believe we all have the potential to go further than we sometimes even think possible. 
Then, the pandemic hit. I decided to take a few minutes to write this note to you instead. Like some of you, I feel inadequate celebrating anything in the midst of a calamity that has taken so many of our loved ones and flipped our lives upside down. However, you've worked so hard, sat through hundreds of classes, and submitted countless assignments in the years that led up to this day. You should be proud of yourselves and I believe taking a moment to recognize our individual achievements and thank those who have supported us through it all is important. 
As we watch our world change around us and as we work to embrace new realities, it is now more important than ever to recognize the remarkable responsibilities and fundamental rights we have as educators. We are living in unprecedented times that necessitate us to rise to the occasion and demonstrate our strength, compassion, and love for one another. 
In addition to the basic responsibilities we have as human beings, we have an extraordinary charge to recognize the vexing issues that lurk in the shadows of our profession and tackle them unapologetically in our everyday work. The last few weeks, we have witnessed structural inequities grow more pronounced, as economic, racial, social, educational, and other differences continue to define people's fates as we face this global crisis. This pandemic stresses the urgency to address structural inequities in our educational processes and systems. One significant lesson I have learned in my work with minoritized groups is that education and schooling based on human rights and equity is central to this undertaking. 
We must be committed to educating all students regardless of how they identity racially, ability-wise, linguistically, culturally, sexually, or otherwise; despite exclusionary practices and curricula. We must be the voice of equitable ways of teaching and learning, despite the powerful echo of oppressive philosophies in our school policies and media. 
As educators, we also have rights. We have the right to expect other stakeholders to do their part too. We have the right to respect and support as we do our invaluable and noble work. We have the right to self- care and rightful treatment. 
When you go out there to start your new lives, in a world so different than it was just a few weeks ago, you will be faced with the choice to fulfil these responsibilities and exercise these rights...or not. I hope you choose the former. The Dalai Lama said: "If you feel that you are too small to make a difference, try sleeping with a mosquito." With hope and resilience, I personally never felt too small to make any kind of difference and it has served me well. I hope you get enthused by my story. 
I am honored to have been given this opportunity to share a few words with you. I wish you all the best in your future endeavors, and may you find inspiration in our rights and responsibilities to contribute to a more inclusive and equitable society through education. 
Thank you and cheers to the 2020 CED Graduates! 
Madji Fall, Ph.D.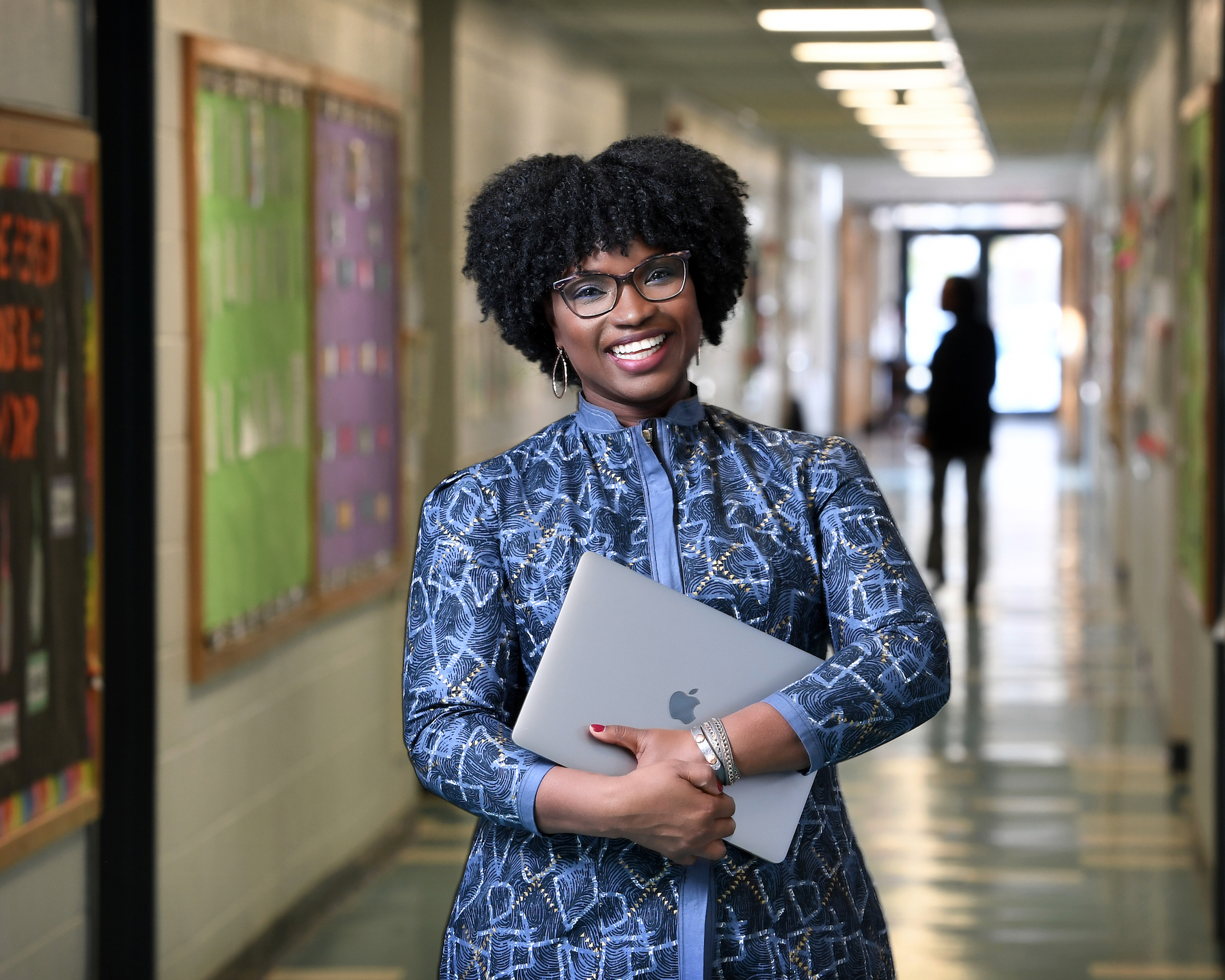 First Graduates of the Ph.D. in Education
Madjiguene Salma Bah Fall (LLSC Department)
Dr. Madji Fall '20 has completed her degree in the Ph.D. in Education Program, in the Language and Literacy Education specialization. This is her second degree at Rowan after obtaining a M.Ed. in Teacher Leadership in 2011. Madji started working for Rowan University in 2010, when she launched a Community English to Speakers of Other Languages (ESOL) course for adults offered through Rowan at Camden. Since then, she has contributed to several Rowan Urban Teacher Residency programs' mentoring efforts and coached teachers preparing for the National Board Certification Take One! Phase. 
The last four years, Madji has served as ¾ faculty for the department of Language, Literacy, and Sociocultural Education, where she acted as Professor-In-Residence for a partner school in Bridgeton, and taught courses in the ESL certification and Bilingual Education endorsement programs.
Fall's research interests center around the intersection of race, language, and power; the educational experiences of culturally and linguistically diverse students and minoritized language communities; and the use of translocal and digital literacies in diaspora politics. In her dissertation titled: Transcultural and Translinguistic Latinx discourses: Challenging Raciolinguistic Discourses in a School Community - Towards a Frame of Resistance, she investigated how Latinx students from immigrant backgrounds respond to oppressive discourses in their school community.
Transcultural and Translinguistic Latinx discourses: Challenging Raciolinguistic  Discourses in a School Community - Towards a Frame of Resistance  Dissertation Committee: Drs. Zeynep Isik-Ercan (Chair), Beth Wassell, & Stephanie Abraham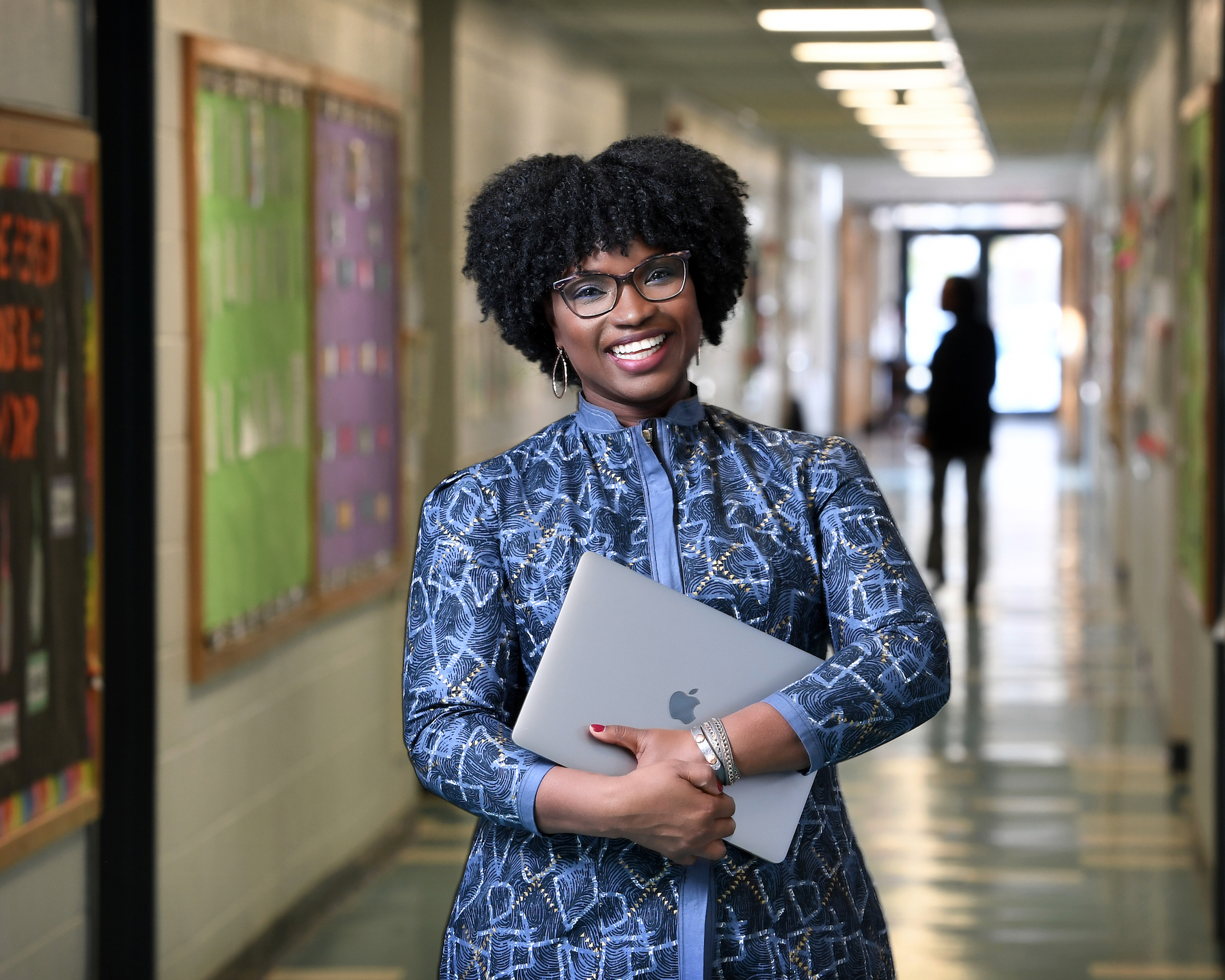 Janelle Naisha Alexander (IIE Department)
With twenty years of educational experience, Dr. Janelle Alexander has worked to provide access and opportunity to underrepresented and marginalized groups, specifically, African-American students with dis/abilities in order for them to reach their maximum potential. In her quest for educational equity, in 2011, as an administrator, Janelle developed and co-founded a charter school that afforded students an opportunity to learn without walls through experiential learning. Currently, Janelle works as an Assistant Director within the Office of Admissions at Rowan University within the Division of Strategic Enrollment Management. In this role, Janelle has advocated for an admissions process that is inclusive and modeled after best practices. As a mother of three African American males, Janelle has a heart for minoritized students to be represented and supported within the educational arena. Janelle holds a Bachelor's of Arts degree in Special Education, a Masters of Administrative Sciences, and now a Ph.D. in education, with a concentration of Disability Studies. Her research interests are educational policy, student preparedness, post-secondary transition, and the impact of disproportionate placement of African-American males with dis/abilities who attend predominately 4 year degree institutions.
Until Superheroes Learn How to Use Their Power: Exploring the Triple Consciousness of African American Male Students Identified as Dis/abled  Dissertation Committee: Drs. Shelley Zion (Chair), Monika Williams-Shealey, & Justin Freedman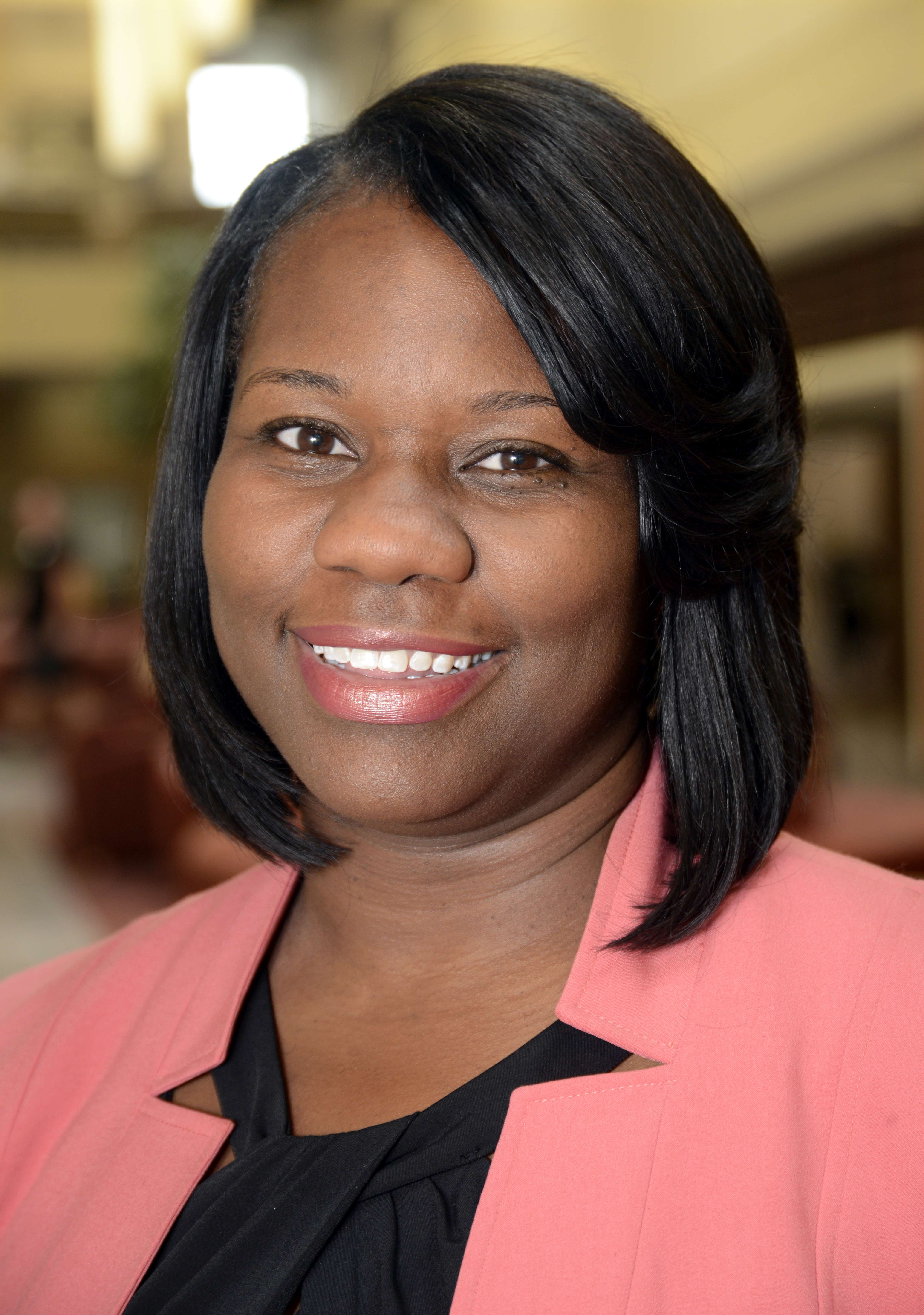 Stephanie Melissa Lezotte (EdSL Department)
Dr. Stephanie Lezotte '20 completed Rowan's Ph.D. in Education program with a concentration in Postsecondary and Higher Education. An organizational theorist, her dissertation was a multiple case study that examined how engineering schools across the country produced and circulated institutional messages about diversity and inclusion and how university resource levels shaped that messaging. Her research interests include organizational theory, STEM education, graduate education, and institutional systems and structures that reproduce educational inequity.
You Say You Want a Revolution: A Multiple Case Study of Diversity and Inclusion Messages to Transform Engineering Culture  Dissertation Committee: Drs. Monica Reid Kerrigan (Chair), Ane Turner Johnson, & Sarah Ferguson